What are Hardiness Zones?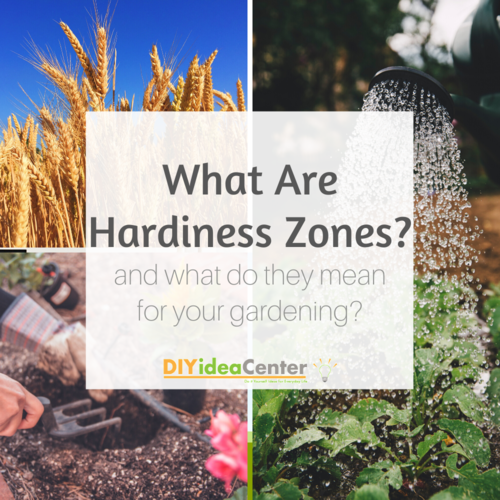 If you've been struggling with your gardening efforts because you don't know what plants will grow best in your climate, then you need to read this guide about what a hardiness zone is! This information can help your garden thrive and help you learn the right and wrong plants for your region.

A hardiness zone (also known as a gardening zone or planting zone) usually refers to the USDA Hardiness Zone Map and determines which plants will survive best in certain climates. A plant's hardiness is measured by how well it can withstand cold weather temperatures, and the zones are separated based on the average annual extreme minimum temperature for that region. It is possible for a plant meant for one zone to grow in another, but extra precautions might have to be taken and it will have a lower chance of success.

There are 13 zones (ranging from Zone 1—most Northern—to Zone 13—most Southern) including a and b subdivisions, and each zone is roughly 10 degrees F warmer or cooler from the one beside it. Most of these zones have drastically different weather conditions, as the lower numbered zones might experience copious snow every year while the higher numbered zones might never see snow at all. For example, zone 1a is found in Northern Alaska and zone 13b is found in Coastal Puerto Rico. While it might be alright to have plants from a zone close to yours in your garden, the further the zones are from each other the less successful you are projected to be.

The USDA Map is incredibly handy, and allows for you to type in your zip code or select your state to figure out which hardiness zone you are planting in. This can be an incredibly helpful tool for any gardener who wants their plants to thrive the best in their climate. The hardiness zones are not the only determining factor to look at when planning your garden, but it can certainly help to include it in your research.
Issues with Hardiness Zones
The USDA's Hardiness Zones are great for the Eastern United States and most of the Midwest, but begins to run into issues the further West you go. Many other factors play into separating growing climates, such as elevation and precipitation, but only minimum temperatures are taken into account when determining which zones certain areas fall into. This is especially evident when looking at the Western United States, where Seattle and Tucson are both in zone 8—despite the differences in climate between coastal, wetter Seattle and inland, drier Tucson.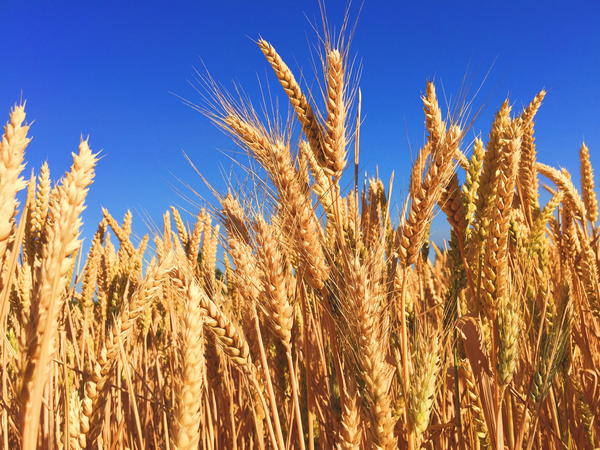 Hardiness Zones of the World
Many other countries have adopted the USDA's Hardiness Zones, but have had to adapt them for different climates. For example, the United Kingdom's Royal Horticulture Society bases their hardiness zones off of absolute minimum water temperatures (in Celsius), as the USDA's zones are made for a continental climate—which the United Kingdom does not have. Many other countries and regions have adapted this scale for their own uses, but determine their zones differently due to different climate conditions.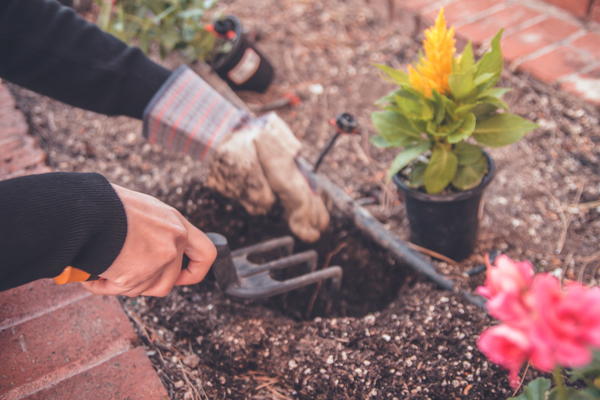 Infographic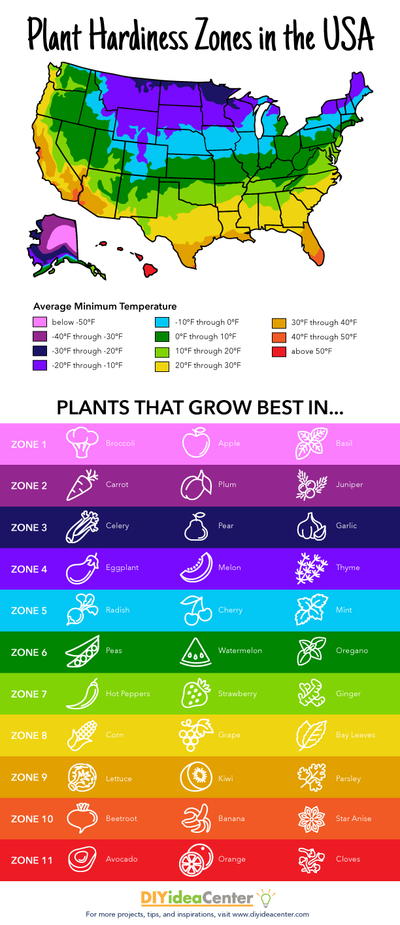 Free projects, giveaways, exclusive partner offers, and more straight to your inbox!
Tags / Related Topics
Your Recently Viewed Ideas

Something worth saving?
SAVE all your favorite ideas
ADD personal notes
QUICKLY reference your ideas