How to Treat Poison Ivy
With this how-to article, you'll become an expert in all things poison ivy, including its home remedies.
By:
Judith Huerta, Editor, DIYIdeaCenter.com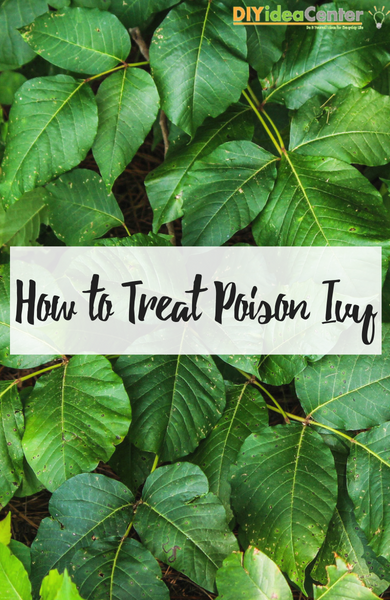 A poison ivy rash can occur when you least expect it. It's a bright and sunny day in the summer, and you've decided to spend your afternoon outside caring for your garden. You're wearing a light t-shirt and shorts because it's a hot and humid day. As you're tending your garden, you see that a scrub has grown in your garden among your other plants. Either way, you decide to chop down the bush or at least trim it a little so that it'll fit in with your garden. The shrub's branches graze your legs and arms, and as your afternoon continues, your arms feel tingly. When you return inside, you notice a rash on your body that itches immensely. So, that shrub that you touched? It was probably poison ivy.

If you've ever experienced a poison ivy rash, then you've suffered through the constant itching and painful blisters. Maybe you are already familiar with some poison ivy homemade remedies. But if you've never touched or seen a poison ivy plant, then this How to Treat Poison Ivy will teach you everything that you need to know about poison ivy. From recognizing a poison ivy plant to preventing a poison ivy rash, this how-to article will help you avoid future encounters with poison ivy. And if you do end up touching a poison ivy shrub, we've also provided a list of poison ivy treatments that you can try at home. So, next time you see poison ivy in your garden or on your hike, don't be afraid! You have all the resources that you need in this poison ivy treatment article.
How to Recognize Poison Ivy
When people experience a poison ivy rash, they often have no idea that they've encountered the plant to begin with. If you're not paying close attention to the plants in your garden, a poison ivy shrub looks like any other shrub. It's a beautiful green plant with no visible marks on its leaves. To the naked eye, poison ivy looks like any other shrub that you find outside. So if you don't look closely, nothing really indicates that this plant is poisonous. It's important, however, to be able to recognize a poison ivy plant, especially if you're constantly outdoors. To identify a poison ivy shrub, you should look for the following characteristics:
Each poison ivy leaf has three leaflets, meaning that each leaf cluster consists of three leaves. The plant's stem has one large leaf in the middle and two leaves shooting off it.
A poison ivy leaf can have smooth or notched edges and a pointy tip.
Depending on your location, a poison ivy plant can either be a vine or a shrub. According to Medical News Today, in the northern and western U.S., a poison ivy plant is a shrub while it's a vine in the east, midwest, and the south.
Sometimes, greenish-white berries grow on a poison ivy leaf.
Poison ivy plants change colors according to the season. In the spring and fall, the leaves are red and yellow/orange, respectively. In the summer, they are green. In the winter, however, the plant has no leaves, but its branches do appear "hairy."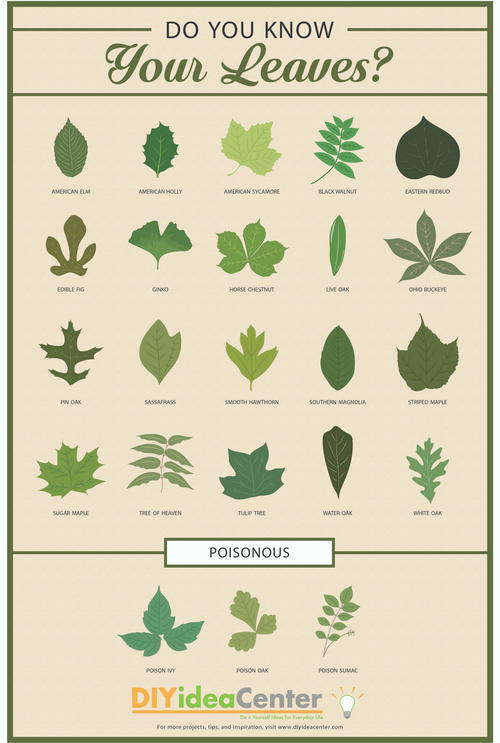 Whether you're accident-prone or get seasonal colds, life always throws illnesses and injuries at us. Rather than dragging your feet to the store the next time you don't feel well, try one of these home remedies to get a quick cure: 24 Natural Home Remedies
Poison Ivy Symptoms
If you've spent your day gardening and you're starting to feel itchy, it's possible that you've touched a poison ivy plant. As mentioned before, you can easily mistake poison ivy for other plants in your garden. Or, if you have noticed a new shrub or vine, it can look relatively harmless and just like another random plant. When you're caring for your plants, you don't always know what you're touching. It may or may not be harmful. So, this list of poison ivy symptoms will help you identify whether or not you've handled a poison ivy plant:
Itching
Redness
Painful blisters
Swelling
Sometimes, poison ivy symptoms can take a few days to develop, and it seems as if it gets worse with each passing day. You might think that you're safe from any contact with the plant, but it turns out that you did touch one. Or maybe you think you've touched poison ivy when you haven't. So don't psyche yourself out and start scratching yourself after reading this article!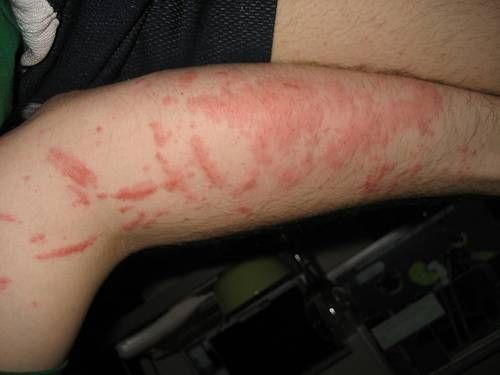 Home Remedies for Poison Ivy
Turns out that you're another poison ivy victim? If you're experiencing a poison ivy rash on your arms, legs, chest, or back, then you can treat the affected areas right at home! Unless it's a serious rash, you don't need to go to the doctor or the emergency room. Multiple homemade remedies exist to treat poison ivy. For most of these poison ivy home remedies, you can find the ingredients right at home. And if you don't own any of the ingredients, you can easily go to the store and buy them. So, if you have a poison ivy rash, try these treatments:
Rubbing alcohol: If you've touched a poison ivy plant, spread rubbing alcohol over the affected areas. This solution should usually be done within 10 minutes of touching the plant to avoid a rash. If you apply rubbing alcohol later, it will minimize discomfort.
Cold compress: Run a clean washcloth under cold water. Squeeze out any excess water. Apply to affected areas for 15-20 minutes, and repeat several times if needed. This remedy will reduce itching, but if you'd also like to reduce swelling, dip the compress in astringent liquids
Shower/bathe: Wash your skin with unscented soap and lukewarm water. To limit the spread of the rash, shower within 60 minutes of contact with the poison ivy. Make sure to wash any clothes that also touched the plant. You could also add oatmeal or baking soda to your bath to reduce inflammation.
Antihistamines: If you'd rather use a store-bought treatment, you can buy oral antihistamines such as Benadryl. These products will reduce swelling and itching.
Lotions and creams: You can create a lotion such as this Soothing Poison Ivy Remedy to relieve any rash symptoms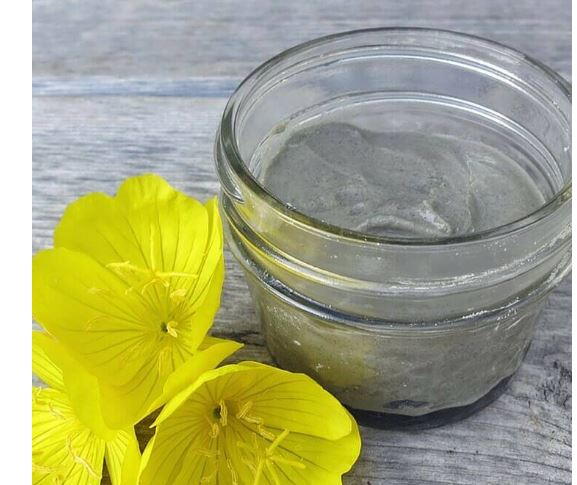 Go to a Doctor
Although you can treat poison ivy rashes, sometimes it is best to see a doctor. If you're feeling unsure of your rash or you're experiencing different symptoms than the ones listed, then head to a doctor as soon as possible. Some symptoms include:
Rash on your face, eyes, mouth, or genitals
Shortness of breath
Trouble swallowing
Fever
No improvement in 7-10 days
It's always best to be safe than to risk your health.
How to Avoid Poison Ivy
If you love to garden or hike, then you might be coming into contact with poison ivy often. However, it doesn't mean that you will always experience a rash. Just like most illnesses, you can prevent a poison ivy rash if you're careful. So, here are some tips that will help you prevent a poison ivy rash:
Wear protective clothing such as long-sleeved shirts and pants, thick gardening gloves, closed-toe shoes, etc. 
Wear protective substances that contain bentoquatam before you begin gardening
Remove any poison ivy plants from your garden
Prepare a poison ivy kit that includes rubbing alcohol, water, soap, and other preventative products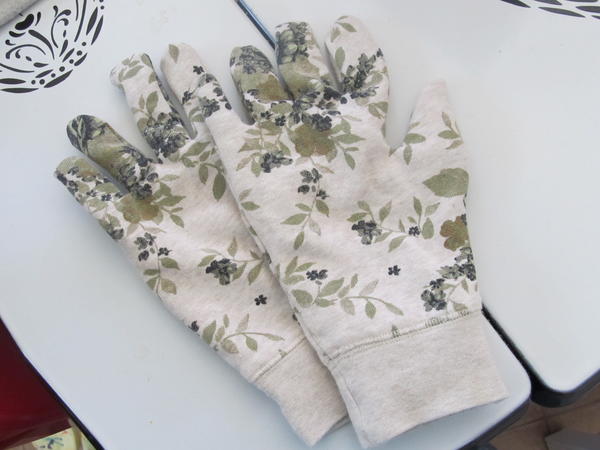 Spending the spring and summer months outside is what life is all about. When you're planting flowers and picking weeds, it may not be all that relaxing if you don't have the proper gloves. But these gardening gloves are great to have on-hand when you know you'll be out in the garden for long periods of time: Digz Gardening Gloves
Free projects, giveaways, exclusive partner offers, and more straight to your inbox!
Tags / Related Topics
Your Recently Viewed Ideas

Something worth saving?
SAVE all your favorite ideas
ADD personal notes
QUICKLY reference your ideas