What is Laundry Stripping? + How to Do It
Learn how to strip your laundry (especially if you use DIY laundry detergent) with this comprehensive look into the process!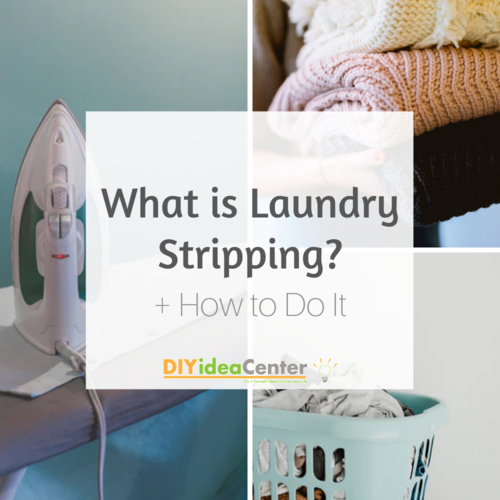 If you're looking for new cleaning hacks to try, then consider trying out laundry stripping. Laundry stripping has been becoming increasingly popular on social media platforms like TikTok and YouTube, as the process of it falls under the category of a "satisfying video" to watch. According to RealSimple, laundry stripping (also known as strip washing) is "a method of washing that aims to remove detergent residue (especially from homemade laundry soap), fabric softener, minerals from hard water, and body oils that have collected on your laundry over time." While making your own laundry soap is great and reduces the number of chemicals in the products you use, they do often rinse out less effectively than store-bought detergents. If you want to prevent detergent residue from your homemade products, it's recommended that you use a smaller amount when washing.

Most people utilize laundry stripping for linens that are used more regularly than clothes, such as sheets and towels. While this process is somewhat time consuming, it does work and your textiles will come out on the other side much cleaner and ready to be used. To learn if laundry stripping is the process for you as well as to learn how exactly you can do it, keep reading below!

Searching for more DIY home tips and tricks? Sign up for our free newsletter, Daily Dose of DIY! You'll get home how-to's, DIY tips and tricks, and more delivered to your inbox daily.

Click here to sign up for our newsletter!
Why You Should Strip Your Laundry
You might not have heard of laundry stripping before, so it clearly isn't something that everyone has been doing for years while you've been left in the dark. It has become more popular on video platforms recently, due to the satisfying aspect that comes with deep-cleaning something. Many people on these apps are obsessed with the sight of the murky water caused by supposedly clean clothes, and you might be too once you try it. However, there are numerous practical reasons you should add laundry stripping to your cleaning routine, such as if:
You Use Homemade Products: As mentioned in the introduction, if you make your own laundry soap you might want to try out laundry stripping to remove any extra residue from your textiles. While store-bought brands have chemicals you might not want interacting with your skin and laundry, those brands test their products again and again to ensure that the soap washes out of clothes as much as possible. Your homemade laundry soap might have less of these chemicals, but it will often leave more of a residue behind that can then stick to dust and dirt in the air.
You Are Using Old Linens: It's incredibly impressive that some sheets and towels can last for years without deteriorating as much as others, and it's a reason you might invest in some more expensive linens for your home. However, using the same textiles again and again for years will leave residue from your body oil as well as the products you use to wash them and it might be good to introduce laundry stripping in as something you do once every few months.
You Have a Lot of Extra Time: Laundry stripping is a time-consuming task, as you have to let your linens sit for hours to remove all of the built-up residue. However, if you find yourself with a lot of time on your hands, you might want to think of trying out laundry stripping at least once. It can't hurt your textiles (as long as you're specifially trying this process on sheets and towels) and you might end up really liking it.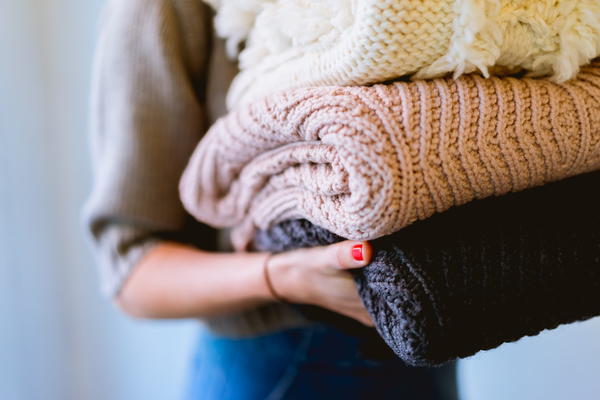 Making your own laundry detergent can be incredibly rewarding (especially if you have sensitive skin) as it allows you to choose exactly what you want to put in it. If you want to avoid residue from your homemade products, consider using less of your Homemade Laundry Detergent with Essential Oils
How to Strip Your Laundry
Laundry stripping is fairly simple, despite taking a long time to fully complete the process. Most of the process is just letting your linens sit in your tub, top-load washing machine, or a fairly large bucket and let the products you use work their magic. You just need three ingredients to add to your bathwater, and all can be found at your local grocery or hardware store: Borax (sodium borate), washing soda (sodium carbonate), and the laundry detergent of your choice (which can be either liquid or powder). Learn how to strip your laundry in these four simple steps:
Pre-Wash Your Linens: You want to start with just-washed laundry before stripping it, though it doesn't matter if it is wet or dry. It's especially impressive if you think your textiles are clean, because you'll be able to see how valuable laundry stripping is due to the amount of residue hiding in your linens. It is important to keep your colors separate, as the process can cause dyes to run (and you don't want to throw one red pillowcase in with your white linens and wind up with everything dyed pink).
Add Your Ingredients: Fill up your tub (or whatever you're using) with very hot water. You want to keep a 1 to 1 to 2 ratio with the Borax, washing soda, and detergent (for example, a full washing machine might require 1/4 cup of Borax and washing soda and 1/2 cup of detergent). Adjust your amounts based on how much water you're using. Let the mixture dissolve.
Add Your Textiles: Once the ingredients have dissolved, it's time to add your linens. Let your textiles soak until the water has cooled (at least 4 hours), while stirring occasionally. When you stir through the clothes, you'll see the water start to turn dark and murky as the residue lifts from the fabrics.
Put in the Wash: After the water has cooled, remove the linens from the tub. Put them through a normal-length washing machine cycle with water only. Dry them, and then enjoy the feeling of super clean textiles!
Be careful when using Borax, which can cause skin and eye irritation if you come into too much contact with it.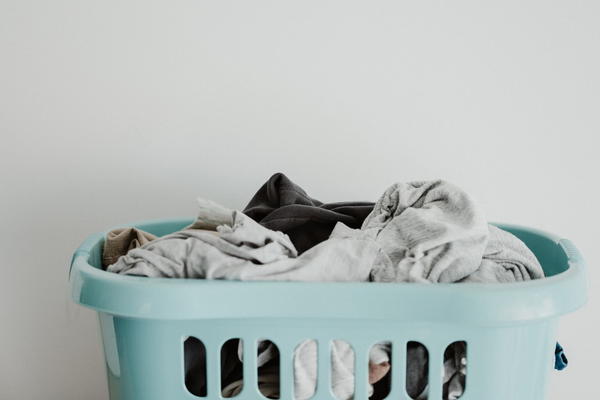 Free projects, giveaways, exclusive partner offers, and more straight to your inbox!
Tags / Related Topics
Your Recently Viewed Ideas
Project of the Day
Plarn, or plastic yarn, is yarn made from plastic bags. Making plarn is a great way to recycle and reuse. With plarn, you can crochet… Continue reading: "Making Plarn"

Something worth saving?
SAVE all your favorite ideas
ADD personal notes
QUICKLY reference your ideas