10 Essential Oils for Laundry (And 4 Easy DIYs!)
Learn how to use essential oils for fresh laundry. Your clothes will look and smell their best!
By:
Carly Nicholas, Editor, DIYIdeaCenter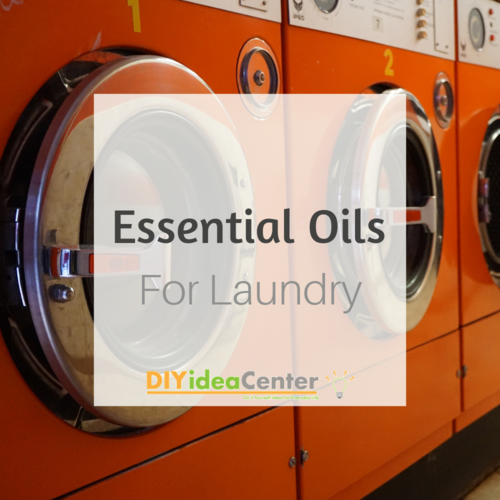 Essential oils. Any avid DIY fanatic has come across these little bottles of natural fragrance at one point or another, but did you know that you can use essential oils for laundry?

Store-bought detergents and other laundry products are full of chemicals and artificial ingredients that can build up on the fabric of your clothes. This build up has been known to cause skin irritations and even allergic reactions! And if your detergent is causing problems with your skin, think about what it's doing to the environment!

If you're searching for a more natural way to clean your clothes, then look no further, because we've compiled a list of the best essential oils for fresh laundry that won't harm you or the Earth, plus four projects that will guide you in starting your DIY essential oil detergent journey.
Essential Oils for Sanitizing Laundry
These oils are more than just a pleasant fragrance to use for aromatherapy, they actually affect the appearance and texture of your fabrics. If you have stains that need a heavy duty cleanse, stiff shirts that need a relaxer, or you need to sanitize the clothes you wore while you were sick, these are the top essential oils to use:
Tea Tree Oil. This essential oil is strong enough to remove mildew and fungus, and makes for a great pre-wash spot treatment as well. 
Grapefruit Oil. Grapefruit oil has been said to help brighten your skin when used in face washes, and the same can be said for your clothes. On top of being a natural brightener, grapefruit oil is a strong natural sanitizer that will wash away bacteria.
Lemon Oil. You'll likely find this essential oil in DIY household cleaner recipes, because it is a natural bleaching agent! Use lemon oil on all of your whites to really get them clean and bright. 
Lemongrass Oil. This essential oil is a natural fabric softener. It's so powerful, it can even reduce itchiness caused by the material!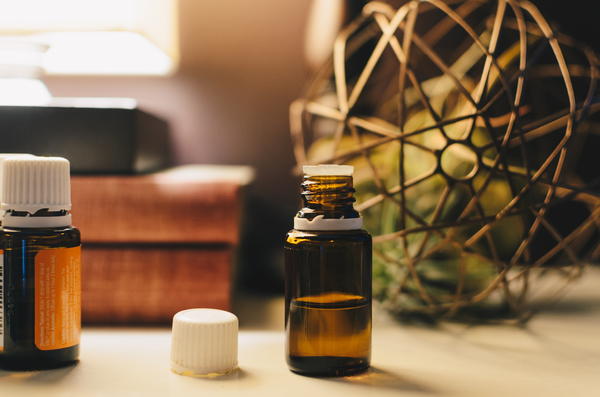 Oils That Work After the Wash
We all love getting the most bang for our buck, right? These essential oils work their magic both inside the washing machine and while the fabrics are in use! 
Lavender Oil. Lavender will deodorize your laundry while in the wash, and the pleasant scent will last outside of the washing machine. It has been said that lavender is a calming scent, and that using this essential oil for laundry like bedsheets and pajamas will promote better sleep!
Spruce Oil. This essential oil is a deodorizer as well, but in a bit of a different way. Spruce oil is such a strong deodorizer that it can actually mask the smell of sweat. This is great to use to wash your workout wear to cover up that gym funk!
Eucalyptus Oil. Not only does this essential oil remove germs, but it is also great to use while you're sick! Wash your sheets and pillowcases with this essential oil and you'll feel like you're sleeping in a vat of vapor rub (in a less gooey, gross way).
Cedarwood Oil. Give your seasonal wardrobe a wash with this essential oil before packing it away as the weather changes, because cedarwood oil discourages pests like moths from cozying up in your fabrics.
Citronella Oil. What if we told you that you can turn your clothes into a wearable mosquito repellant? Use this essential oil for laundry balls in your dryer right before you get dressed for a night out, and you'll repell those bloodsuckers with just your outfit!
Juniper Berry Oil. This powerful cleansing oil will combat your body's oils while you wear your clothes or sleep on your sheets, helping to keep your fabrics cleaner overall.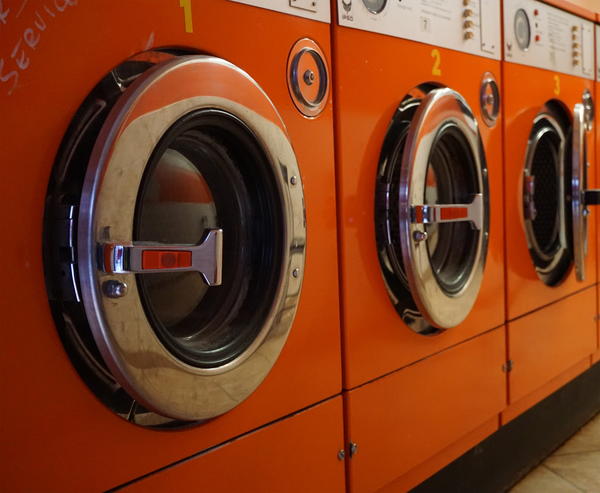 DIY Essential Oils Recipes for Laundry
Now that you know the benefits of essential oils for laundry, it's time to start making your own laundry products! You can use essential oils to make laundry detergents, fabric softeners, stain removing sticks, anything!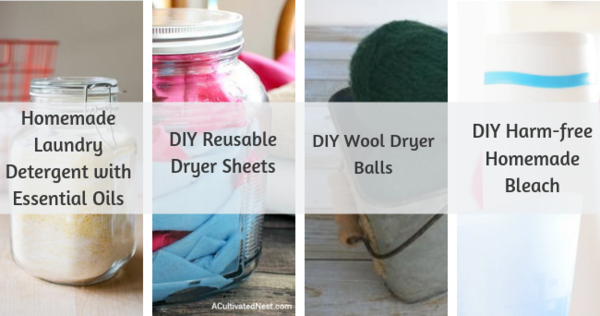 What are your favorite essential oils for fresh laundry? Let us know in the comments!
Free projects, giveaways, exclusive partner offers, and more straight to your inbox!
Tags / Related Topics
Your Recently Viewed Ideas

Something worth saving?
SAVE all your favorite ideas
ADD personal notes
QUICKLY reference your ideas