DIY Upholstery Cleaning Tips
Clean upholstery yourself using ingredients you already have at home.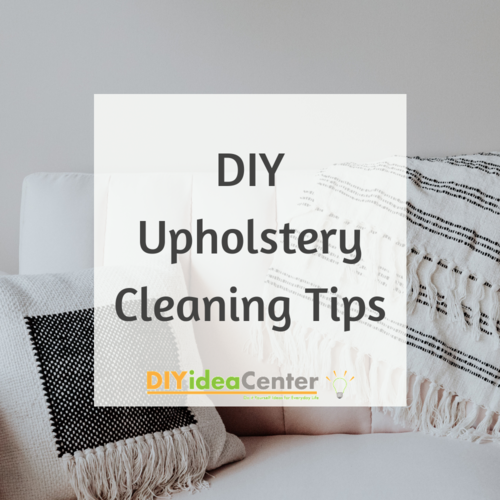 Furniture can be one of the most stressful items in your home to clean.

You use your furniture constantly, so the odds are good that at some point it will get dirty or stained. Someone will spill a drink on your chair, your pet will jump onto the couch with muddy paws, or your kids will get some kind of art supply on your favorite ottoman.

What's a savvy person to do? Luckily, there are several options for cleaning upholstery yourself at home. It's just important to choose the right method for you. 

Cleaning upholstery yourself is not a one-size-fits-all project.

The best approach will depend on what type of upholstery you have, what the stain is, and how long it has been sitting.
What Type of Upholstery Do You Have?
Your furniture should come with an upholstery tag that will include care instructions. It's similar to the care instructions tag that comes on your clothing.

Here are the codes that appear on these tags and what they mean. 

W - You can use water and a mild detergent (like laundry soap or dish soap) to clean. Don't saturate the fabric.

S - You cannot use water. You must use dry-clean solvents, which can be purchased at the grocery store. We have some more options for product below.

W/S - You can use either water or dry-clean solvents. Test a small spot first before applying product to a larger stain.

X - Vaccuum or dry brush only.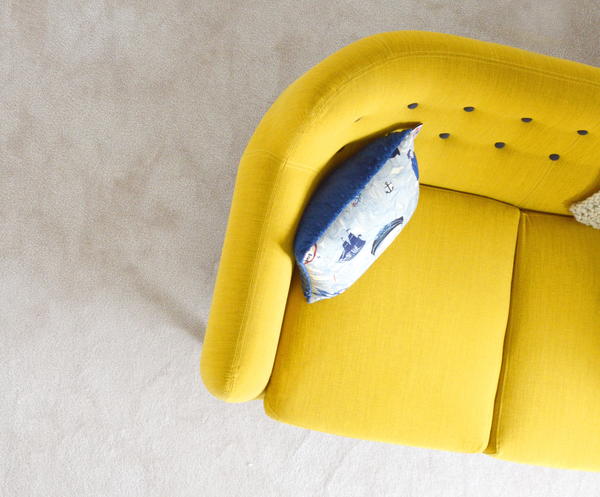 How to Clean Upholstery Using Water
Step #1: Vaccuum the stain. No matter what type of upholstery you have, this will help remove some of the dirt/debris.

Step #2: Mix a little bit of dish soap (1 tsp or so) into a medium bowl of water. Dampen a wash cloth in the soapy water and gently blot the stain.

Step #3: As you start picking up some of the stain, move on to a clean portion of the cloth to avoid redistributing the stain. Do not soak the fabric.

Step #4: Once the stain has been removed, switch to clean water. Use a new washcloth to gently blot out the soap.

For code W fabrics you can also purchase a water-based shampoo or foam to clean your upholstery. Here are some affordable recommendations. As always, it's a good idea to test the product on a small piece of fabric to see if there is any discoloration before applying to a larger area.

Tip! You can also try using a baby wipe for this instead of soapy water and a cloth.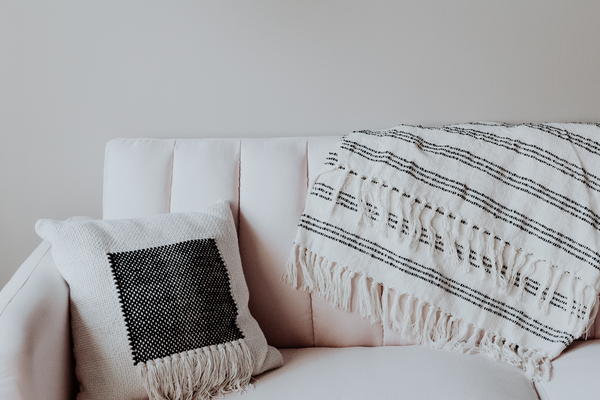 How to Clean Upholstery Using Dry Cleaning Cloths
If your upholstery has a code S, then this method is a good option. It's less messy than using dry cleaning solvents and still avoids the use of water.

Step #1: Vaccuum the stain. No matter what type of upholstery you have, this will help remove some of the dirt/debris.

Step #2: Using a cloth from an at-home dry cleaning kit (Woolite, Dryel, or similar), gently blot the stain* until it starts to come up. As you start to remove dirt, switch to a clean part of the cloth to make sure you don't spread the stain around.

Step #3: Let the solvent dry, and you're done!

*It's aways a good idea to test a cleaner on a small, inconspicuous part of your upholstery. Blot the upholstery with a cleaning cloth and then wait a day to make sure that it doesn't discolor your furniture.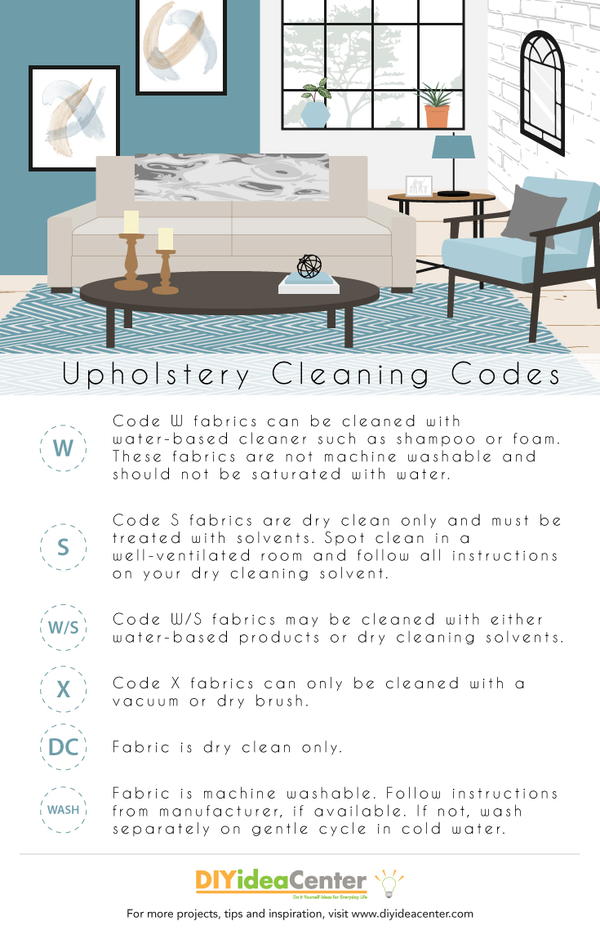 Using Dry Cleaning Solvents
If you can't get your upholstery wet, then you will need to use dry cleaning solvents of some kind. The at home dry cleaning cloths work well and are less harsh than other chemicals.

However, if your stains are tougher, then you may consider using liquid dry cleaning solvents. These chemicals are powerful and we recommend using caution. Be sure to follow all directions on the bottle, including using in a well-ventilated area.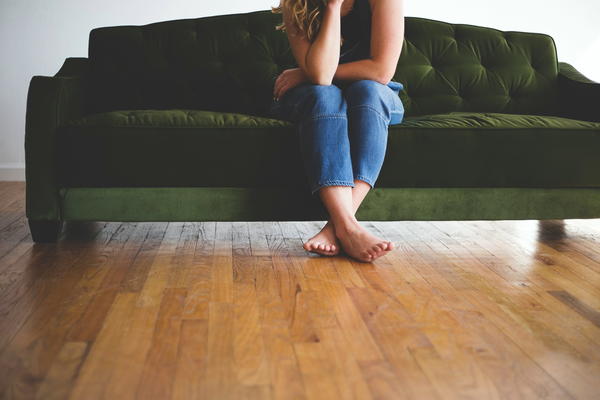 Cleaning Other Types of Upholstery
If your upholstery has a code X, then unfortunately you won't be able to use any type of cleaner. Try to vaccuum the stain or use a dry brush to clean it.

This is also the best approach for vintage pieces of furniture that may not have care instructions attached.

If this does not work, then it is time to call a professional. They can advise you further. If the stain is bad enough, then your best option may be to reupholster the furniture (or get a nice throw pillow to cover it up!).
What's your best tip for cleaning upholstery? Let us know in the comments below!
Free projects, giveaways, exclusive partner offers, and more straight to your inbox!
Tags / Related Topics
Your Recently Viewed Ideas

Something worth saving?
SAVE all your favorite ideas
ADD personal notes
QUICKLY reference your ideas