Cleaning Advice: 10 Spring Cleaning Tips
Try out these easy spring cleaning tips and learn why spring cleaning is important!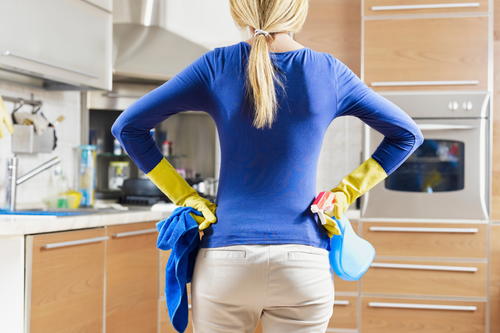 Spring cleaning is the practice of thoroughly cleaning your home at the end of winter season to prepare for the springtime. With this collection of Cleaning Advice: 10 Spring Cleaning Tips, you will receive fabulous spring cleaning advice and discover new home cleaning tips. From organizational tips to cleaning hacks, this fabulous cleaning advice is just what you need to get excited about cleaning out your home for spring. Spring cleaning is sure to be less overwhelming once you follow these easy tips and tricks. Once you've conquered your cleaning, you will have more time and energy to spend on other DIY projects for spring; just imagine all the things you can accomplish for the season!

This helpful spring cleaning advice was provided by readers like you! We asked our readers for their best tips and tricks for cleaning their home for spring, and they certainly delivered. This home cleaning advice is helpful regardless of if you have a large house or a tiny little apartment. Use these spring cleaning suggestions stress less about cleaning and to make your own spring cleaning checklist! You are sure to be ready to tackle your household cleaning if you follow this home cleaning advice. If you are really ambitious, you can even make your own homemade cleaning products to use while you tackle this home cleaning checklist!
Why Spring Cleaning is Important
Historically (and even today) spring cleaning occured because it was necessary to keep homes closed throughout the winter to keep in the warmth and heat. They were heated with coal and oil and wood and one the first day day of spring, homes were cleaned out from top to bottom. Soot and ash were removed from furniture and decor was polished. Floors were swept and scrubbed. Does all this sound familiar? It probably does since the practice of spring cleaning, or starting fresh in the spring season, has continued to this day!
How to Clean Your House Quickly
Pace yourself. Do your spring cleaning in short intervals (15-20 minutes). It will make household cleaning less overwhelming than trying to tackle it all in one day. Assign every member of your family a small area to clean. This will help streamline your spring cleaning. You will accomplish a lot more in a smaller amount of time by splitting up the work. Plus, if you make your homemade cleaners, it's safe and easy even for kids to use!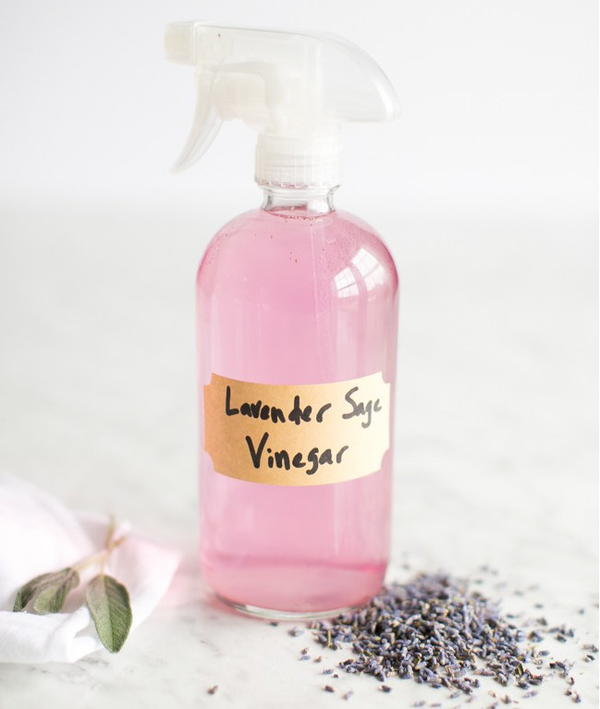 "My favorite part of infusing vinegar with lavender is the pretty pinkish color. But you can infuse with leftover orange or lemon peels or use up extra fresh herbs. Adding essential oils helps offset the strong vinegar smell. The result is safe, inexpensive and easy to use - which is great because my 3 kids love to spray and wipe down every surface in the house."


--Stephanie Gerber, Hello Glow
Once you have mastered cleaning the inside of your home, learn how to take care of the outside as well with this collection: DIY Garden Ideas: 24 Garden Projects. This collection contains hand-picked DIY garden ideas to help you prepare your yard for the spring season!



 
Make Your Own Homemade Cleaners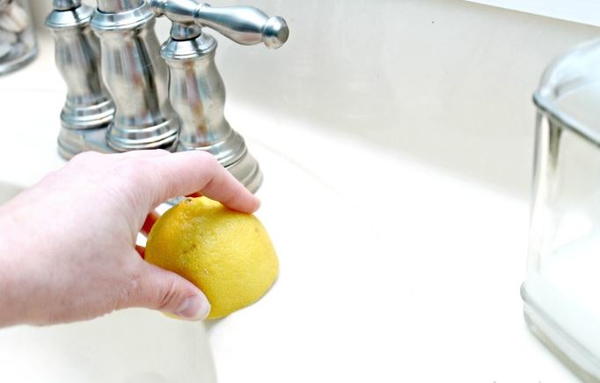 "Making your own home cleaners is a great way to control what chemicals are being used in your home. For most homemade cleaners, you only need a few ingredients that you already have in your kitchen!"

--Jessica Kielman, Mom 4 Real
Spread Out Your Cleaning Schedule
Be Prepared to Part with Things You No Longer Need!
If you haven't used an item in six months, throw it away or donate it. If it's needed later down the line, you can replace it; but, keeping everything leads to piles of clutter.
Where to Start Spring Cleaning Your House
Start your cleaning by focusing on areas of your home that are prone to clutter. Gather all the things that end up resting there and find a temporary place for all of them. Every time you use one of those items, return it to its normal spot. After 1 month, anything left over toss or donate. For closet cleaning, consider placing your hangers backward in your closet then turning them around each time you wear a piece. Follow the same cleaning tip and toss or donate items of clothing on the hangers that have not been turned around within a year.
Staying Organized is Key
Start your spring cleaning by making 4 piles: donate, keep, garbage, sell. Go through your entire home and decide which items go into what piles.

Use under the bed storage to keep extra clothes, craft supplies, and other items out of sight and tidy. You can also use zippered storage bags for completed craft projects and items you want to keep protected and also easily keep track of.
What Does Spring Cleaning Consist Of (Planning Ahead)
Think ahead! Always work from the top to bottom; dust rises to the top and you don't want it to fall on areas you already cleaned. Keep trash bags in the bottom of trash can then they are always there. Keep cleaning supplies (especially your homemade cleaners!) in your kitchen, laundry room, and bathrooms then you always have them when needed.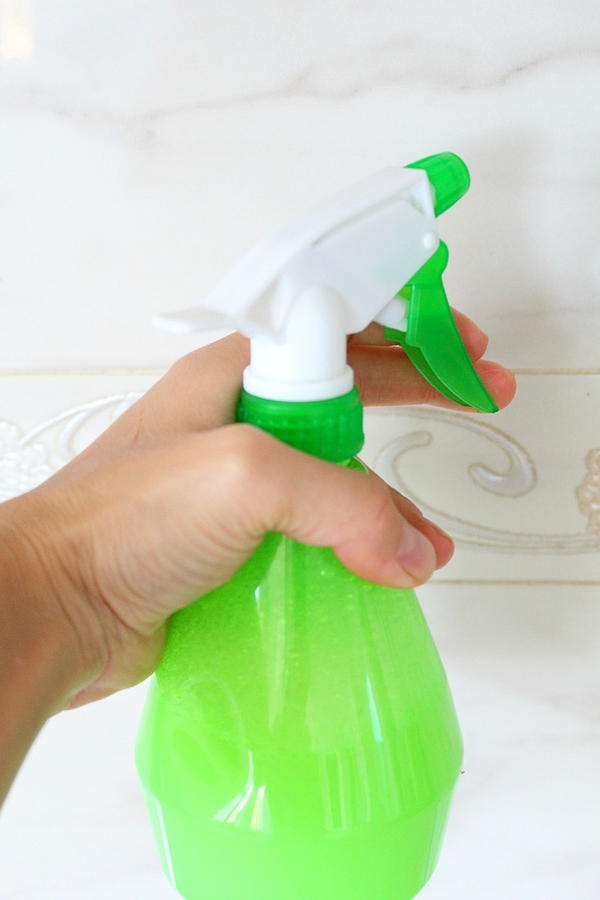 How to Thoroughly Spring Clean (Don't Forget Your Carpet!)
Here's a cleaning hack: You can mop a carpet like a hardwood floor or kitchen linoleum: Use a sponge mop and rinse between each time you mop. Use one part ammonia to one part water.  It takes the dirt, stains and dust off the carpet resulting in a clean carpet. Doing this often keeps it fresh, prevents it from looking older sooner, and will also help the smell of the carpet.
Why Cleaning is Important
There are many benefits to keeping your home clean and reasons to love spring cleaning. Cleaning can be good for your mental health. De-cluttering helps you stay organized and know where your things are (leading to less worrying). Plus, once your home is clean, you'll be able to relax more, which will give you more time to rest, be creative, and try out other DIY projects!

It is also can be good for the environment (when you make your own cleaning products). You can control the chemicals in your home and your garden and feel the calm of knowing that you are protecting your family and the Earth. 

"I love making my own household products because they're not only simple, easy to make, efficient and affordable but they're safe for home and/or garden and most importantly won't harm my family and pets. Making my own cleaning products also gives me the chance to customize these, adding the fragrances and ingredients I like and feel are safe for us. We're also surrounded by lots of wild life and we would like to keep their environment as healthy and green as possible."

-- Petro Neagu, Creative Homemaking
Bonus: Don't Forget to Reward Yourself
After cleaning an area, set out a clear glass, water, and a cut flower. You can also add a dash of food coloring in the water to match your décor. Soon you will have a garden of beauty, not just a clean home. 
What are your spring cleaning tips and tricks?
Free projects, giveaways, exclusive partner offers, and more straight to your inbox!
Tags / Related Topics
Your Recently Viewed Ideas

Something worth saving?
SAVE all your favorite ideas
ADD personal notes
QUICKLY reference your ideas