What Does Annual vs Perennial Mean?
Here is a comprehensive flower gardening guide about the differences between annuals and perennials!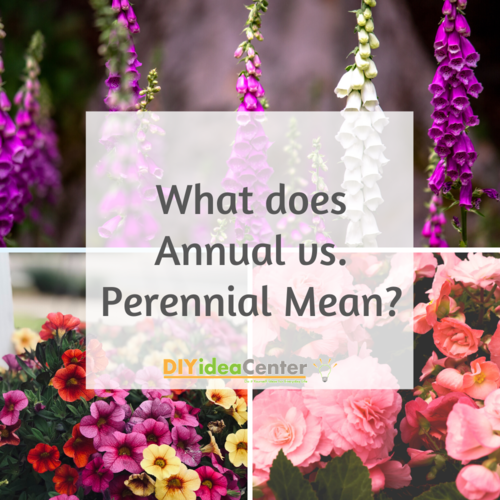 Every beginner gardener gets confused about all of the terminology surrounding plants. One of the most common trip ups is the difference between annual and perennial plants, leaving beginner gardeners to wonder "What does annual vs. perennial mean?" The simple answer is that annual plants only live for one year, while perennial plants have a much longer life cycle and come back year after year. It gets confusing since annual seems like it should mean "every year", but it just means that the plant has a one-year lifespan. Perennials, in contrast, are permanent (which might be easier to remember).

If you want to learn more about the differences between annual and perennial plants beyond their lifespans, and even about a third type of plants, then keep reading!

Fun Fact: Scientists at the Flanders Institute for Biotechnology (VIB) in Belgium have succeeded in converting annual plants into perennials through the deactivation of two genes in the annual plants' genome.
What are Perennial Plants?
A perennial plant has a lifespan longer than two years, blooming every year until they reach maturity (usually between 3-5 years). However, some hardier perennials might "come back" or bloom every year for longer than 20 years. It depends on the plant itself. Perennials generally do not need to be replanted every year, unless the gardener decides that they want to refresh their garden after the plant reaches maturity. This type of plants blooms for short periods of time—usually somewhere between 1 to 3 weeks out of the year—but perennials have varied cycles. Some perennials might bloom at the beginning of spring, while another perennial might bloom at the height of summer. Mixing and matching these types of perennials can make sure your garden has something blooming all year long!

There are two main types of perennials. Deciduous Perennials are the kind that you're likely the most familiar with calling "perennials"—they grow for part of the year and fall dormant for the rest. These perennials include tulips, asters, black-eyed susans, and lilies. The second type of perennials are referred to as Evergreen Perennials, and grow all year round. Examples of evergreen perennials include pine trees and begonias.

Perennial plants might be more of an investment at one time—often costing more than annual plants—but the investment is well worth it. Perennial plants are great for advanced gardeners, as they might require certain care to keep them healthy all year long, but are also great for beginner gardeners who want to have plants that last for years to come! Perennial plants make your garden buildable, allowing you to add new plants every year until you have the garden of your dreams.

Fun Fact: Some plants are perennial in their native regions, but become annual plants in other environments—such as when a perennial plant used to a warm climate is planted somewhere with harsh winters that the plant has never experienced before. These plants are often referred to as Half-Hardy Annuals or Frost-Tender Perennials, and an example of this type is a snapdragon plant.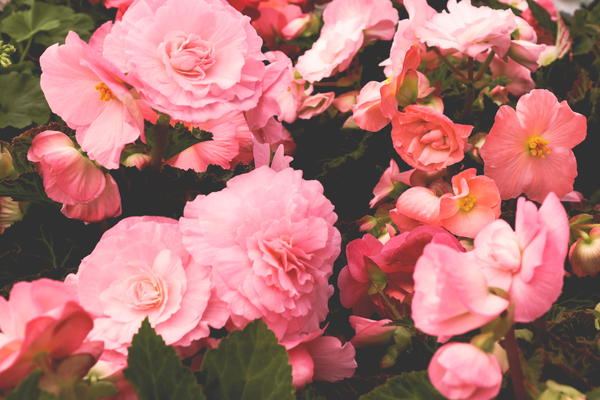 What are Annual Plants?
An annual plant lives for one year, and does not bloom or grow back the next year. However, this type of plant blooms for a long part of the year—often the whole summer—and is often sold when about to bloom or already in full bloom with beautiful, colorful flowers. If you want to keep these plants in your garden, they will need to be re-planted every year. Examples of annual plants include petunias, marigolds, and zinnias. If you see a flat of flowers at the store (a large number, often for a decent price) that is already in bloom in the summer, then they are likely annuals.

Annual plants are great for people living in apartments, as they work well in planters (hanging or otherwise) on balconies and porches. Annual plants are often sold already blooming, so they give you a sense of instant gratification because they immediately beautify your gardening space (as compared to perennial plants, which might take longer to bloom and show themselves off). Annual plants provide flexibility for your garden, since you can change up your space every year with new types of flowers or plants.

Fun Fact: Annual plants can come back the next year, but only if they drop seeds that germinate the following spring. So, if you have a plant that you know is an annual plant, but it blooms again the next year: don't be alarmed. It isn't what usually happens, but it is possible when it comes to annuals.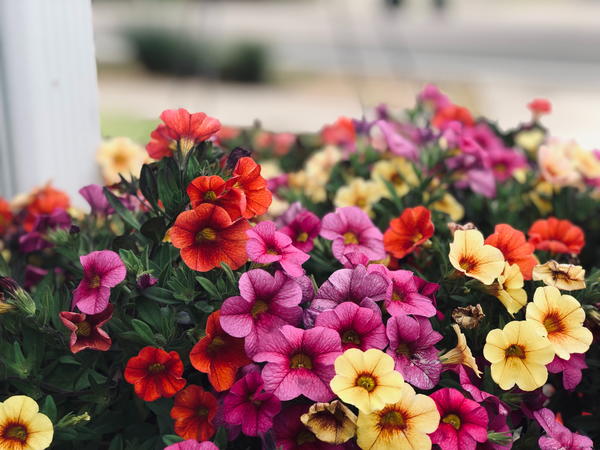 What are Biennial Plants?
You might be thinking "I didn't know there was a third type of plant," and you would not be the only one! Biennial plants could be mistaken as short-lived perennials due to their life cycle. Biennial plants live for two years, which is spelled out in the prefix "bi-" which means "two." For the first year of their life cycle, biennials grow as green plants with no flowers. After surviving that first winter, they bloom the following spring. Some examples of this are foxgloves and hollyhocks.

Biennial plants provide a best of both worlds scenario. If you want plants that will survive longer than a year, but don't want to sign up for the upkeep of a perennial plant, then biennial plants might be the perfect fit for you!

Fun Fact: Some perennials spend their first growing season acclimating to their environment and establishing themselves and might not bloom. However, they will definitely bloom in their second season and every season after that, until they reach maturity.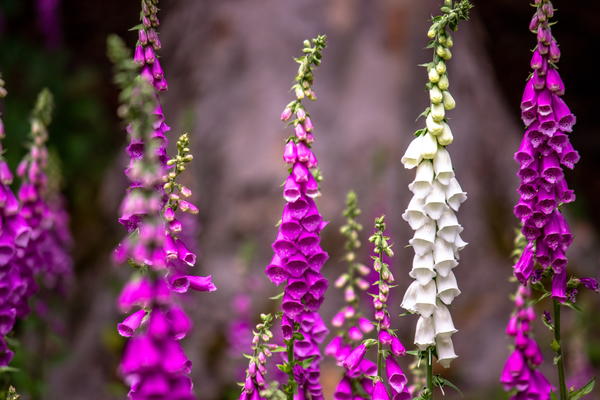 Do you prefer perennial or annual plants?
Let us know in the comments below!
Free projects, giveaways, exclusive partner offers, and more straight to your inbox!
Tags / Related Topics
Your Recently Viewed Ideas
Images from other DIYers


Something worth saving?
SAVE all your favorite ideas
ADD personal notes
QUICKLY reference your ideas