How to Compost at Home
Strive to be environmentally-friendly and create your own DIY compost bin!
By:
Judith Huerta, Editor, DIYIdeaCenter.com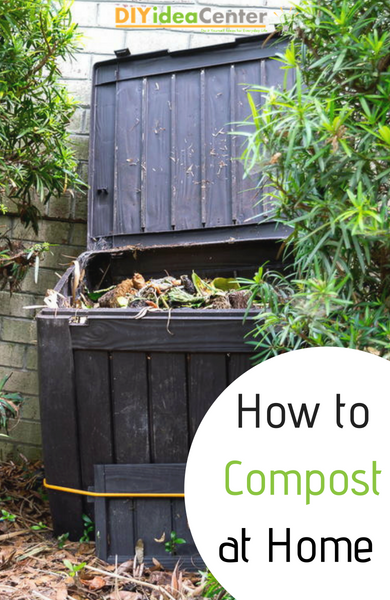 As our environmental state continues to worsen, we must find ways to help improve the earth. Some of us ride our bikes to work, conserve water, and/or recycle. Others repurpose recyclable materials, such as plastic, paper, and aluminum to create beautiful new crafts that can be used in our homes.

Whether your contribution to saving the planet is big or small, it's always important to incorporate environmentally-friendly habits into your lifestyle. Just like we received the planet in a relatively clean state, we should gift our children and grandchildren a planet that is as clean or cleaner.

So if you'd like to play a larger role in conserving the environment, you should consider creating your own compost bin right at home! When we've listened to environmental experts talk about sustainability, a topic that always arises is composting. But what is composting? Most people (maybe including you) have no idea what is composting, much less how to compost.

To help you become an environmentally conscious person, this How To Compost At Home article will teach you all the composting basics. From what is composting to DIY composting bins, this How To Compost article will make you, a composting beginner, into a composting expert, and it'll give you a great DIY gardening project. Now, nothing else can stop you from composting nor saving the planet!
What is Composting?
Composting is a natural biological process that transforms organic waste into a richly nutrient soil. In composting, microorganisms (such as bacteria and fungi) break down the organic material into a simple substance that we can later use as a fertilizer in our garden. This biodegradation process occurs under controlled environmental aerobic conditions, or an environment with a steady flow of oxygen. 

Essentially, in normal people words, composting is nature's way of recycling! While we can turn recycled paper into a shopping bag, nature can create a soil out of our organic waste as long if we guide it to do so.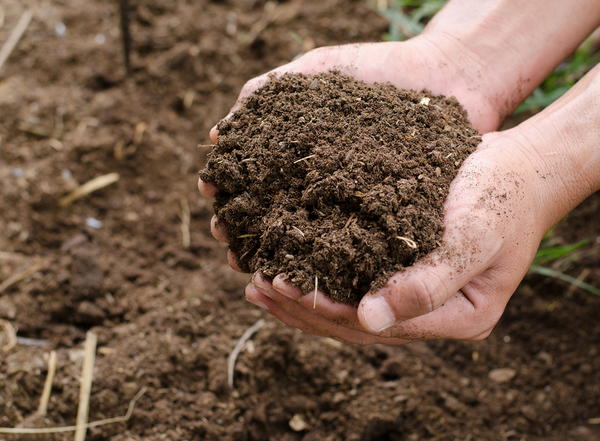 Why Should We Compost?
According to the United States Environmental Protection Agency, food scraps and yard waste make up about 20-30% of our trash. And about one-half of the food that the U.S. produces is ultimately discarded. As a result, the amount of food thrown away per year is over 400 lbs., which means that every American throws away about 1.5 lbs. per day.

These statistics show that food waste takes up a lot of space in landfills. Because the waste continues to be piled on, the landfill has little to no aeration. Our trash, therefore, releases methane into the atmosphere and traps it in the landfill. And methane is a greenhouse gas that contributes greatly to the depletion of the earth's atmosphere.
Benefits of Composting
Although composting is helpful for conserving the environment, it also has several benefits that we find super valuable!
Composting gives you healthier plants: Organic matter is often referred to as the "soul of a healthy soil." By using the fertilizer from your compost, your plants will grow a lot bigger and better! Compost soil is rich in nutrients that your garden often lacks. With this soil, your plants will easily hold onto nutrients and water without the need of chemical fertilizers. 
 
Composting saves you money: We all know that proper gardening can be expensive. You can spend so much money on store-bought gardening products. However, because you're creating your own soil from composting, you won't need to purchase them anymore. You can use your all-natural fertilizer! Furthermore, composting can also reduce your trash removal costs. Some cities charge their residents for garbage disposal. Since you're not using as many bags for your food waste, your weekly number of trash bigs will definitely be less. So, you won't have to pay the extra garbage fee!
 
Composting is convenient and practical: When we throw away our food scraps or yard trimmings, bagging them up and placing them outside can be a process. And it's even worse if our bags rip. With a composting bin, you don't have to worry about those inconveniences. You just throw it in the composting bin, and it will become soil on its own.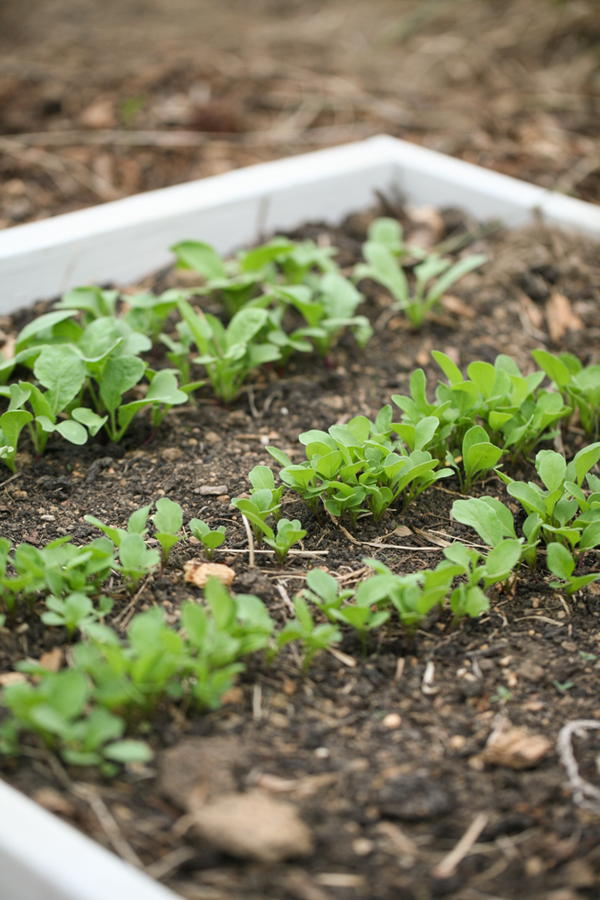 Give your plants a boost in a big way when you make this DIY Plant Fertilizer! This DIY gardening idea checks all the right boxes, as it won't take long to make, it's budget-friendly, and it's easy to apply the fertilizer to your plants right away. Check out this homemade fertilizer: DIY Plant Fertilizer
How To Compost Outdoors
Composting can be tricky because so many composting methods exist. And you have to find the method that fits for you! If you have a large backyard or garden, you might find that outdoor composting is better for you. When you compost outside, you should follow these general guidelines. 
Choose a dry spot under a shady tree for your compost bin. A hose or any other water source should be within reach. 
Add brown material into your composting bin, followed by green material. Continue adding brown and green organic matter in alternating layers. Make sure all larger pieces are chopped or shredded. 
Water your compost pile regularly until it feels like a damp sponge. Do not overwater or else scraps will rot. 
Once you've created your compost pile, stir up your pile to create aeration. You should do continue to stir it through the season.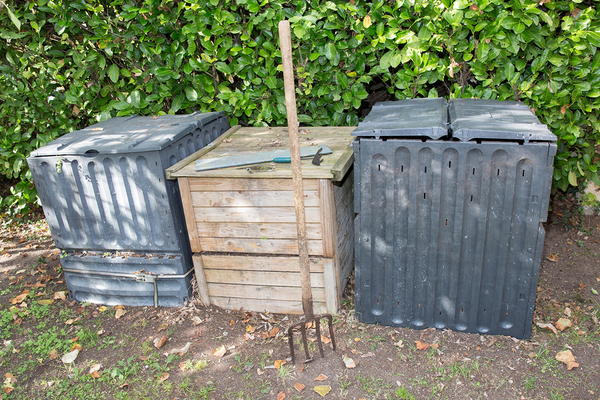 How to Compost Indoors
If you don't have a large garden or you live in an apartment, you might think that you can't compost. But don't worry because you can also compost indoors! Using a compost pail or a bucket, place all your food scraps into the container. Just remember to tend to your bucket, and keep track of what you throw in. If you properly manage your compost, it should turn into soil in 2-5 weeks. 
What Can We Compost?
When you're creating your compost pile, you always have to remember that you can't throw all your waste into your bin. While some scraps and trimmings do belong in your compost pile, others can be detrimental to its development. And it could ruin your composting process completely. To guide you through your composting pile, we've created a nice, little chart that will remind you of what you can and can't compost!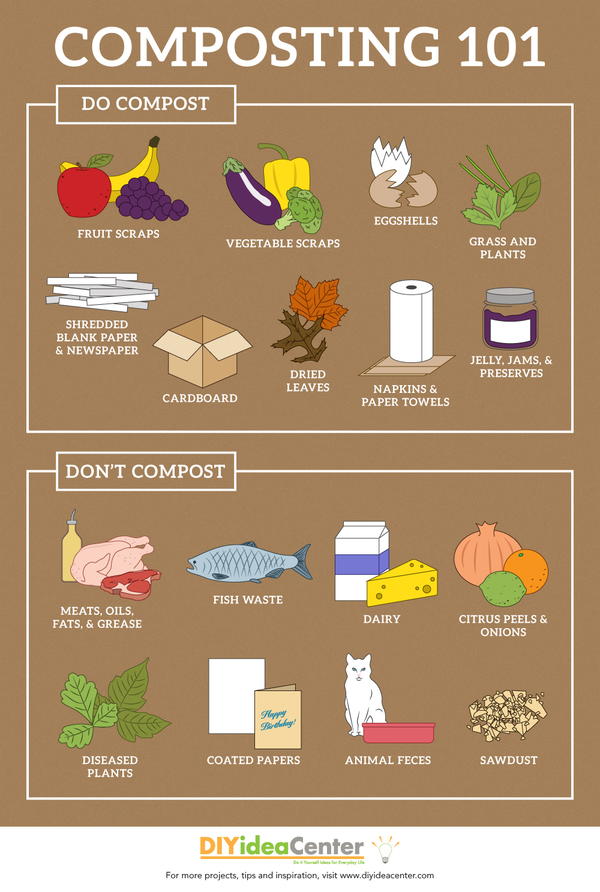 DIY Compost Bins
Since you're now a composting expert, try creating your own compost pile at home! We know that composting can be daunting, so we've compiled a few DIY compost bins that will help you into this environmentally-friendly transition. Happy composting! 
With more sunshine and warmer weather on the horizon, starting a garden just might be on your to-do list. Whether you have a spacious backyard or a small but sunny balcony, there are plenty of ways to plant and grow vegetables, herbs, fruits, and flowers. So, if you're new to gardening, check out this article that is perfect for beginners: Beginning Gardener Guide: 8 Tips On How To Start A Garden
How do you try to help the environment?
Let us know in the comments below! 
Free projects, giveaways, exclusive partner offers, and more straight to your inbox!
Tags / Related Topics
Your Recently Viewed Ideas
Images from other DIYers


Something worth saving?
SAVE all your favorite ideas
ADD personal notes
QUICKLY reference your ideas