13 Flowers That Bloom All Summer
Brighten up your garden with these beautiful and colorful flowers that last all summer!
By:
Judith Huerta, Editor, DIYIdeaCenter.com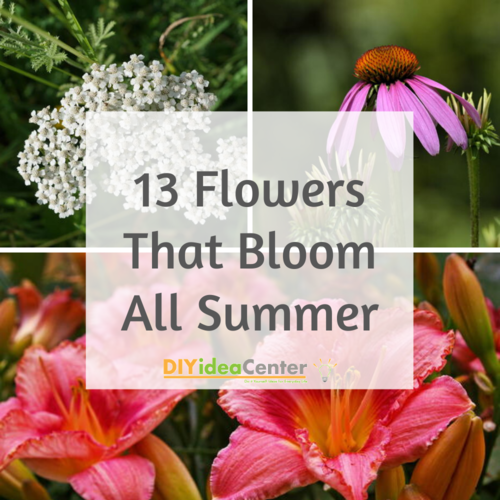 As the cold and harsh winter comes to an end, it's time to think about your lovely summer garden. Although growing a summer garden seems easy, it's a little more complicated than just planting seeds into the ground. You'd think that any flower seed would grow beautifully in the summer. Yet, this isn't always true.

While certain flowers thrive in the summer, others survive best in the winter or stop blooming mid-summer. So, if you want a vibrant flower garden, you need to plant flowers that will bloom all summer long!

Luckily, you won't have to browse the web any further for which flowers you should plant! This 13 Flowers That Bloom All Summer article informs you of the best flowers (such as geraniums, marigolds, and dahlias) to plant in your summer garden. With this collection of summer flowers, you'll learn helpful gardening tips and tricks to help you grow the most beautiful garden. Now, your outdoor garden will reflect the warm and colorful season!
Marigolds
If you'd like to add a brilliant pop of color to your garden, these bright yellow-orange flowers are a must! Marigolds are lovely flowers that continuously bloom from the spring until the first frost. Many gardeners love these flowers because they protect other plants in your garden from any pests. And you can easily grow marigolds from seeds! Just plant your seeds or use them as a bedding plant in a sunny area, and remember to water regularly.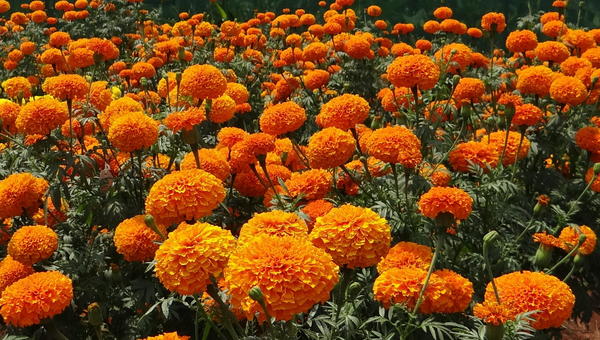 Geraniums
Geraniums are the classic flowers that everyone should have in their summer garden. Although you can grow these lovely flowers in anywhere, geraniums grow best in areas with warm, dry days and cool nights. If you live in a cooler climate, place your plant in a location where it'll receive full sun. But if you live in a warm weathered area, your plant will need afternoon shade. If you'd like a beautiful flowering, use rich soil and remember to pinch your plant frequently!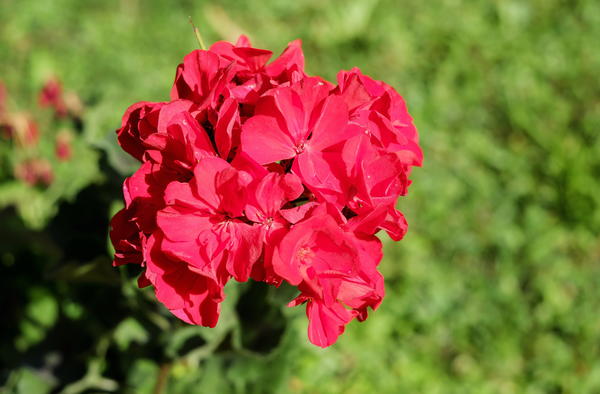 Coreopses
If you're not familiar with coreopses, you might know them by their nickname: Tickseeds. If you're looking for a variety of colors in your garden, these beautiful flowers come in so many colors! In warmer regions, coreopses grow like perennials. But in the rest of the country, they're grown like annuals. Coreopses usually bloom from the beginning of spring until the end of summers. For optimal growth, plant coreopses in a sunny area and deadhead the plant often.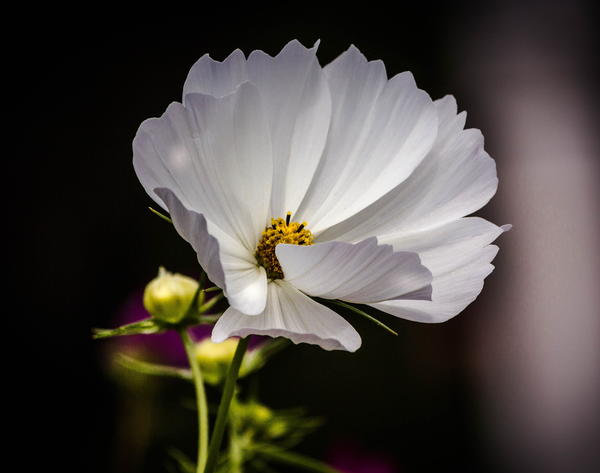 Yarrows
Although yarrows are considered a simple flower, they're still very beautiful! Up until recently, yarrows were exclusively off-white/yellow flowers, but they've begun appearing in colorful shades. Like the other flowers in this article, yarrows bloom all summer long. If you'll be growing these flowers in your garden, plant them in full sun and frequently cut the flat-topped flower heads to reduce self-seeding.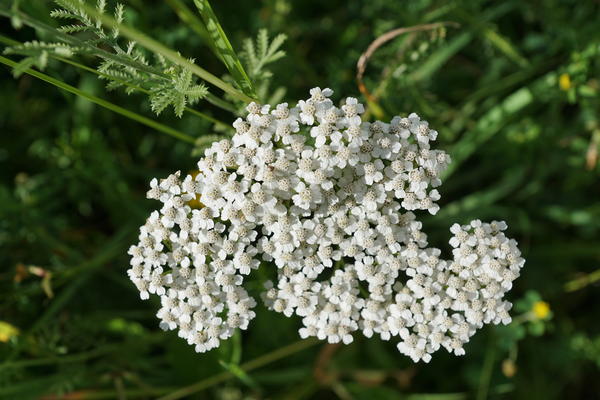 Catmints
If you're looking for an aromatic flower in your summer garden, you should definitely plant catmints! These lavender-colored flowers grow in large amounts, so they'll make your garden look packed. Catmints typically bloom from mid-spring until the fall. And they grow best in USDA zones 4-8 with full sun and partial shade. Unlike other flowers, catmints require little attention, and they're drought resistant. So, if you have a busy schedule during the summer, these flowers are perfect for you.
Purple Coneflowers
Do you like daisies? If so, you'll absolutely love having coneflowers in your garden! These purplish pink flowers belong to the daisy family, and its lovely petals droop down to give it a cone-like shape. Coneflowers bloom continuously through summer and fall. And you can actually make tea with it when the blooming season has ended! Once you've planted your coneflowers, do not bother it again because it can stunt its growth.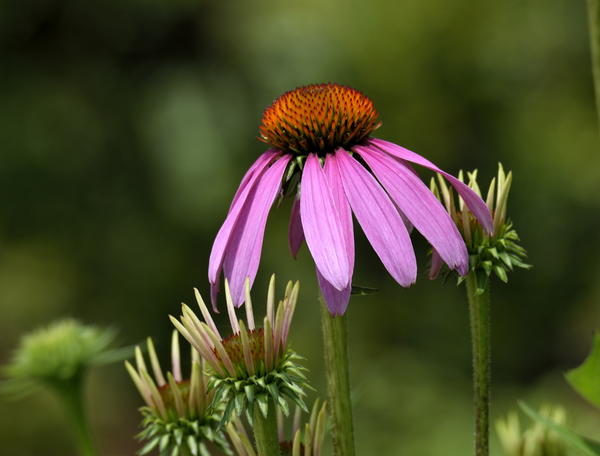 Asters
For a delicate-looking flower in your garden, you should consider planting asters. Like the purple coneflowers, asters resemble daisies, and they come in a variety of pink and purple shades. Although you can grow aster from seeds, this flower grows best if it's planted as a young plant. Plant these flowers in rich soil with a full or partial sun. If you plant them in the spring, these flowers will bloom all summer and part of the fall.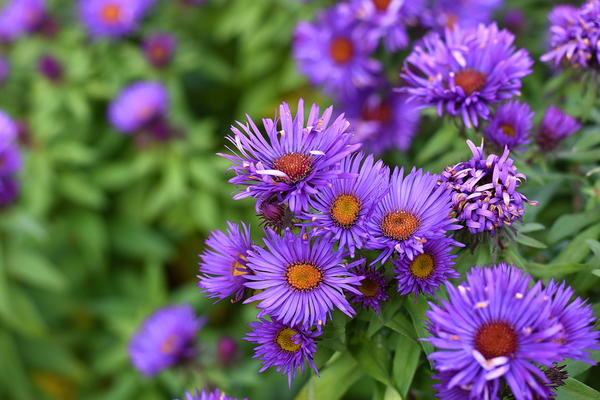 Have you ever received a beautiful bouquet of flowers and been devastated when they wilted the next day? With this handy guide for How to Make Flowers Last Longer, you'll never again have to throw out a bouquet on the very next day! Check it out here:  How to Make Flowers Last Longer
Daylilies
Out of all these flowers, daylilies are a common flower in summer gardens. These tall flowers are so bright and cheery that everyone will notice them in your garden. Daylilies bloom from spring to fall, but, weirdly enough, each flower blooms for only one day. However, several flowers open up throughout the day, so you'll never miss out on their lovely color. Plant your daylilies in divisions in the corners of your garden!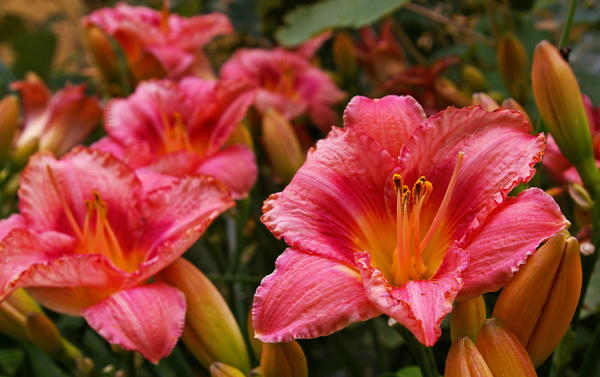 Amaranths
If you're looking for a subtle yet beautiful flower to include in your garden, you should definitely plant amaranths! These lovely flowers begin blooming in the summer and throughout the fall. Once the flowering season has ended, many gardeners use amaranths in their dry flower arrangments or potpourri because they retain their color. For amaranths, watering is minimal because they're very drought tolerant.
Dahlias
Dahlias are simple yet beautiful flowers that add a lovely pop of color to your garden. So, if your summer garden is looking a little dull, you should definitely plant these flowers! Coming in a variety of colors and sizes, you can choose a dahlia plant that will complement your garden perfectly. In warmer areas, these flowers are perennials. But if you live in a cold-winter area, these flowers must be planted from tubers. Before planting these flowers outside, start growing them inside a few weeks before spring.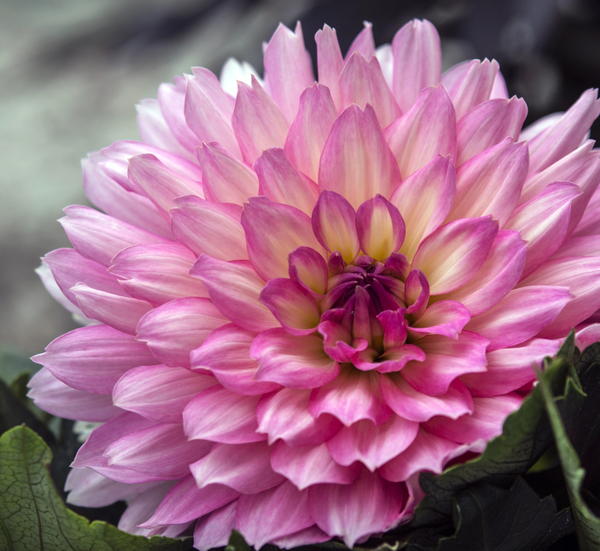 Hydrangeas
If you're looking for a flower that'll really fill up your garden, plant hydrangeas! These flowers grow in a luscious bush that will look so abundant in your summer garden. Like many of these flowers, hydrangeas bloom at the beginning of spring until the end of summer. When planting these flowers, you should carefully consider where you'll place them. If you live in a region with a warm summer, hydrangeas should receive morning sun and afternoon shade. Otherwise, these flowers can stand a full sun for most of the day. 
Petunias
To make your summer garden look extra colorful, petunias are the way to go! From pink to purple to blue, these lovely flowers are available in a variety of colors. And if you plant several petunias, they'll really pop in your garden! Grown as annuals, these flowers have a long blooming season that extends from mid-spring to the end of fall. Although you can begin growing these flowers indoors, it's best to plant young petunia plants in a seed tray. Once winter is completely over, place them outside in a sunny location and water regularly!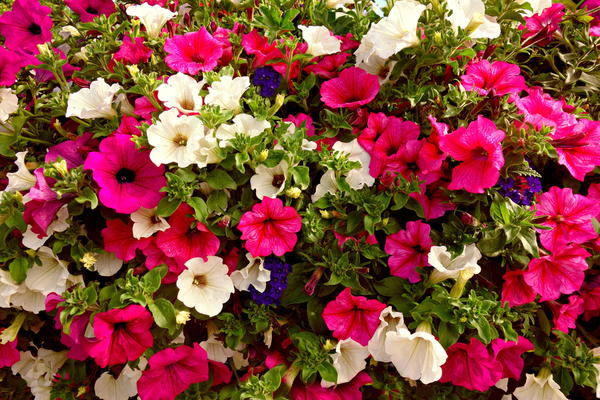 Gaillardias
Everybody loves a beautiful sunflower, but have you heard of gaillardias? Belonging to the sunflower family, gaillardias will quickly become your favorite flower! With its maroon-colored petals and bright yellow tips, these flowers will make a lovely addition to your garden. Like petunias, gaillardias bloom all through the summer and into the fall. And interestingly, gaillardia plants grow best in poor soil and neglected areas of your garden.
Free projects, giveaways, exclusive partner offers, and more straight to your inbox!
Tags / Related Topics
Your Recently Viewed Ideas
Images from other DIYers


Something worth saving?
SAVE all your favorite ideas
ADD personal notes
QUICKLY reference your ideas