Beginning Gardener Guide: 8 Tips On How To Start A Garden
Gardening for beginners can be a rewarding endeavor when you keep these tips in mind.
By:
Megan Horst-Hatch, Editor, DIYIdeaCenter.com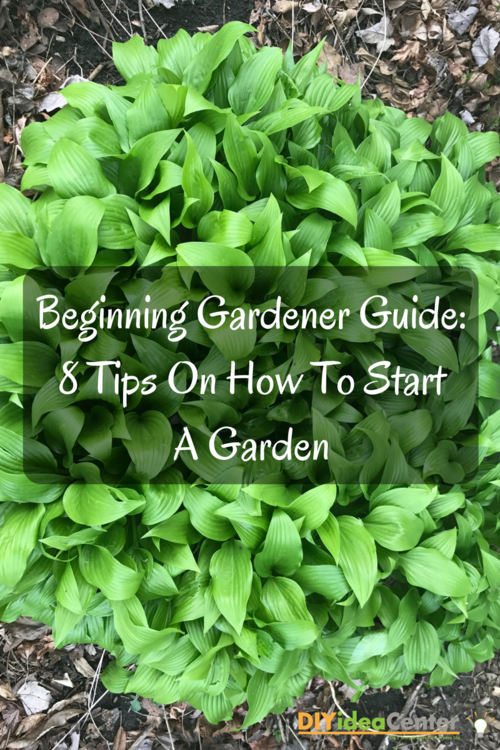 With more sunshine and warmer weather on the horizon, starting a garden just might be on your to-do list. Will this be the year that you finally grow tomatoes, basil, and maybe even a few types of flowers or an assortment of fruit? Whether you have a spacious backyard or a small but sunny balcony, there are plenty of ways to plant and grow vegetables, herbs, fruits, and flowers. There are plenty of things to consider when starting a garden, too, that extend beyond selecting just the right plants and using a watering can and a shovel. If you're a beginning gardener, then you might also wonder where to even begin in this fun and delightful hobby. 

From knowing which plants that can be grown in your area to selecting the correct tools and equipment on hand, there's a lot of information to digest for beginning gardeners. To get started, dig in and take a look at these tips on how you can start gardening this year. You just might have a green thumb before you know it!
Garden Vegetables That Beginners Can Grow
When it comes to eating local vegetables, nothing can quite compare to those that are grown right outside your door. Although the thought of planting rows of tomatoes, cucumbers, and even eggplant may sound intimidating to a beginning gardener, those are some of the easiest garden vegetables to grow as noted on the website of Texas A&M AgriLife Extension. Plant your vegetables in an area that receives a proper amount of sun and shade, and then keep the soil watered and weed-free with regular maintenance. If you're planning to grow vegetables that can reach plenty of height, such as tomatoes and beans, then investing in a tomato cage or trellis is something to consider.  
Easy Fruits To Grow In Your First Garden
If you have plenty of room and sunshine in your yard, then you might envision growing an assortment of fruits. While there's nothing quite like eating fruit picked from your yard, there is a catch. Some fruit plants, such as those for strawberries and apples, may take a few years before they bear fruit. However, melons are an option for beginning gardeners, as watermelons, cantaloupe, and muskmelons can be planted and harvested within just a few months. Just keep in mind that melon plants typically require a substantial amount of space to grow properly. 

"Herbs are very versatile and are suitable for containers, which can be a flower pot, an old watering can or basically anything that has holes in the bottom and that you can put soil in or in flower beds."


--Susan Brandt, Blooming Secrets
 
The Best Herbs for Beginning Gardeners
Whether you're a foodie or just wish you were, there's no denying the impact that fresh herbs can make on just about any dish and is why growing herbs should be at the top of your list this year. But which herbs are best for beginners? Susan Brandt, co-founder of the gardening website Blooming Secrets, recommended basil, mint, and oregano. In an email, Brandt noted "When it comes to herbs these are some of the best ones for beginners. Herbs are very versatile and are suitable for containers, which can be a flower pot, an old watering can or basically anything that has holes in the bottom and that you can put soil in or in flower beds. They also can be grown inside as well as outside."
Ornamental Plants Every New Gardener Will Love
A beginning gardener who prefers ornamental plants might be looking for plants that are easy to grow and maintain. Although no plant is truly fool-proof, there are plants that even new gardeners will love. Utah State University Extension's website lists a number of plants that are easy to grow. These plants can provide a pop of color while also bringng depth, dimension, and a unique look to your garden. Your local extension or Master Gardener program can help you find native plants that will work well in your location. 
Use A Garden Size That's Right For You
You might be eager to dig in and plant rows of fruits and vegetables as far as the eye can see. While that's certainly an admirable goal, your first year or two as a gardener should involve easing into the hobby. Your garden will involve upkeep, including weeding and watering, so selecting a plot that's right for your skill level and availability is important. Think beyond a vegetable garden and grow your plants in pots, tiered planters, or other containers, including a tree stump planter. Before you start digging, you'll also need to consider any regulations in effect, including those in your homeowners' association or municipality. Don't forget to check your property lines and contact the proper authorities regarding utility lines, too.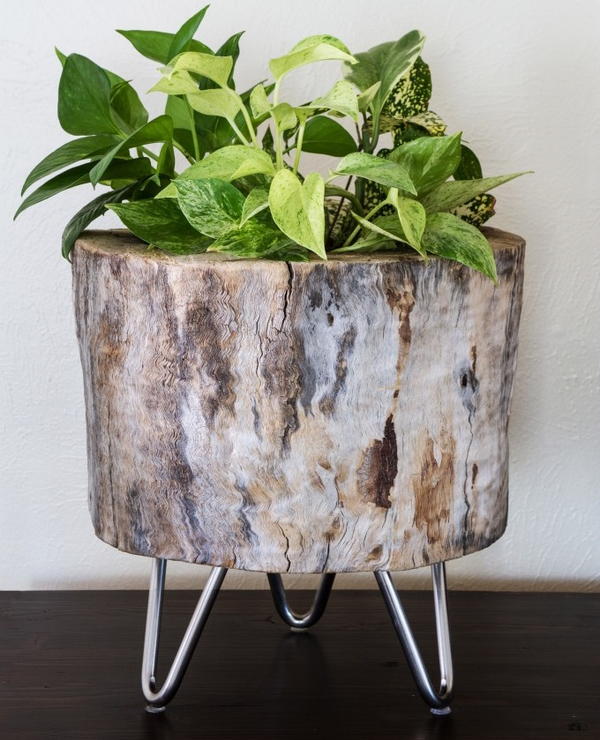 Plan Your Garden To Fit Your Needs
Think gardening is just about placing a plant in the soil and hoping for the best? Think again. You'll want to plan what you're growing, when it will grow, and where that plant will be placed in your garden. University of Illinois Extension's website has tips on sketching a plan of your garden in advance of where each plant should be placed for optimal sun and shade. Having a plan for your garden can help you ascertain how many plants need to be procured, too. You will also need to keep in mind the needs of your family members. For example, some plants may be dangerous or even toxic to children and pets, so you will need to consider their safety when selecting plants for your garden.
Gardening Tools For Beginners
As with any hobby, getting equipment for gardening can be as expensive or as frugal as you want it to be. In addition to a sturdy pair of gloves (you'll want to keep your hands protected, after all), your gardening tools can include an assortment of equipment. Don't forget to keep your gardening equipment organized for ease of use, too. "When I first started to grow my garden I found gardening can get less of a daunting task with the help of just a handful of tools. There's an infinite supply of tools one can buy, but very few of these are actually necessary," blogger Petro Neagu of Creative Homemaking by the Seaman Mom, noted in an email. Neagu has several gardening-focused projects on DIYIdeaCenter.com, including a tutorial on How to Care for Raspberry Bushes. "The most important thing to keep in mind is purchasing high-quality tools," she pointed out. For small or medium plants, she recommended a hand shovel, hand rake, hand hoe, bulb planter, shears, weeder, hand pruner, gloves, and knee pads. If you have trees or a larger gardening projects, then Neagu recommended a spade, shovel, hoe, garden rake, leaf rake, digging fork, loppers, water hose with adjustable nozzle, wheelbarrow, and a small size and light mower.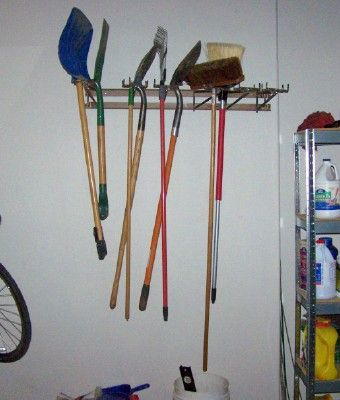 Check Out Additional Resources For Starting A Garden
Rome was not built in a day, and your new garden likely won't be, either. From selecting the right plants for your area to learning how to identify different types of diseases in plants, there's more — way more — to gardening than simply sticking plants in the soil and hoping for the best. You don't have to go it alone, though, as there are numerous resources available. Your state university may have an extension program, complete with experts who can help you decide which plants will grow in your area. A local botanic garden may also have Master Gardeners and other experts on staff who can answer your questions. Finally, gardening clubs in your area can provide a wealth of information that is specific to your area, including tips on local regulations and even where to purchase plants.
Gardening can be a rewarding experience that is also calming and relaxing. With a little bit of preparation, your first few years as a gardener can be successful. 
What will you grow in your garden this year?
Free projects, giveaways, exclusive partner offers, and more straight to your inbox!
Tags / Related Topics
Your Recently Viewed Ideas
Images from other DIYers


Something worth saving?
SAVE all your favorite ideas
ADD personal notes
QUICKLY reference your ideas