Home Canning 101: A Beginner Canning Guide
Learn the basic home canning process + check out our best DIY canning tutorials in this beginner guide!
By:
Laura Plack, Editor, DIYideaCenter.com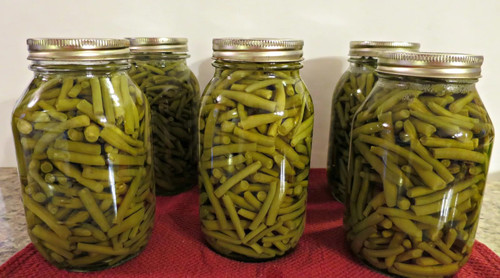 Do you want to learn how to can food at home? Check out this home canning guide for beginners. In this article, Home Canning 101: A Beginner Guide, you will find the answers to many common questions about home canning. From the basic tools need for canning to the difference between a hot water bath versus a pressure canner to advice from home canners, you will find a fabulous overview of canning in this beginner guide. 

If you have ever wondered, "what is canning, exactly?", "why should I try home canning?", "who invented home canning?", "is canning at home safe?", or "how do I get started canning?", then read on! You'll find those answers and more in this guide on canning for beginners.
The History of Canning: Who Invented Canning?
Humans have preserved food throughout much of history, but canning is a relatively recent technique. The process of canning has French roots. During the Napoleonic wars, in 1795, Napoleon offered a 12,000 franc reward to anyone who could develop a method of preserving large quantities of food for the French army. The reward winner was Nicholas Appert, a French brewer, who observed that food cooked inside a glass jar didn't spoil unless its seal leaked. For decades, canned food remained the province of armies and navies in France and other European countries. 

For a long time, canning food was considered mostly a novelty. It wasn't until 1858 when a New York tinsmith, John L. Mason, invented the mason jar. This special and beloved type of glass jar changed food preservation in America and Europe dramatically. Home canning was widespread by the early 1900s. 

This method of food preservation was popular for awhile until the invention of equiptment for freezing food rose in popularity in the 1950s. Home canning was very much on the decline at the end of the 20th century. 

Currently though, home canning is experiencing a new wave of popularity. As you follow this guide and see how much control you can have over preserving your food, you will see why it is having a renassiance.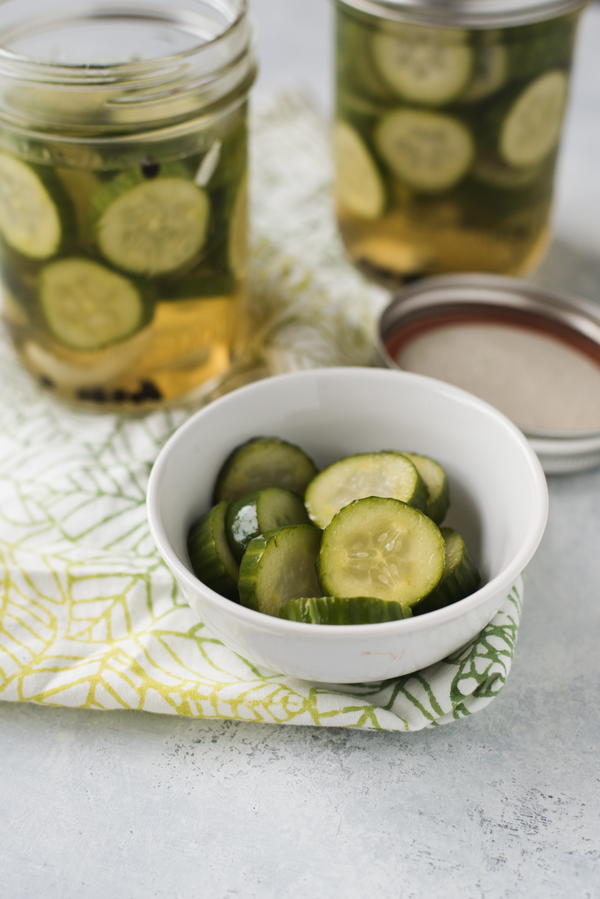 Want to know more about keeping vegetables fresh? Follow this Winter Storage of Vegetables tutorial to learn about tips and tricks for food storage! Winter Storage of Vegetables
What is Canning, How Does Canning Work, and Why Should You Try Canning
What is Canning?
Canning is a method of preserving food. Food is processed through heat treatment and then sealed in an airtight container. This method of food preservation allows for food to be preserved for years.

How Does Canning Work?
The process of canning involves appling heat to food in a closed-glass, home canning jar. This stops the natural spoilage by removing air from the jar and creates a seal that allows the food to be preserved long beyond their season. There are two common methods: water bath canning and pressure canning; you can read more about them below!

Why Should You Try Canning?
10 Reasons You Should Try Canning:
Try something new. It's always good to try new things. Canning is a great skill set to acquire and it's a relatively easy process to learn.
 
You will know exactly what is in your canned food. You can control and eliminate ingredients that don't fit in with your specific diet.
 
It's eco-friendly. Canning helps eliminate food waste. Fresh ingredients you by from local farmers markets can be preserved throughout the year, which helps eliminates the need for non-seasonal food to be shipped.
 
You have a garden and want to keep your harvest. Be proud of your gardening skills throughout the year! (Want to learn more about gardening? Check out our beginner gardening guide!)
 
It's budget-friendly. Buying food in bulk that is cheap and in season will save you money in the long run.
 
You will like the taste! Canned food can get a bad wrap, but canned vegetables and fruits can actually be super delicious.
 
Sometimes it's all about the location. If you live a far distance from fresh produce, or seasonal weather can sometimes prevent you from getting fresh ingredients, canning and preserving is a good solution to make sure you have quality ingredients and produce throughout the year.
 
There is a tradition and connection. The process of canning is a good generational bonding experience. You can pass on recipes and also spend quality time together in the kitchen.
 
Sometimes you need a gift. Homemade preserves, jams, and salsas are fabulous homemade gifts. They are thoughtful and easy to make ahead of time.
 
It's fun! You will feel a sense of accomplishment from completing the canning process and have a sense of joy about your new skill set.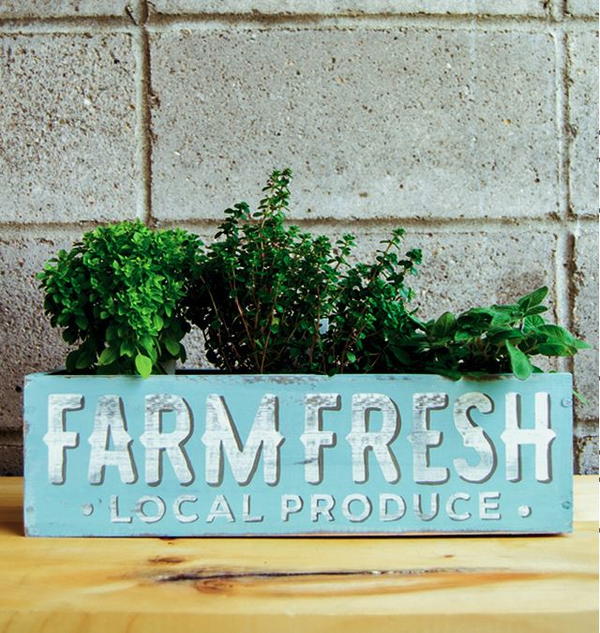 Ways to Can Foods: Hot Water Bath vs Pressure Cooker
Hot Water Bath Canning
Things to know about the hot water bath method:
It's shorter.
It's ideal for high-acid foods.
Often used for pickles, salsas, jams, jellies, and fruits.
You can use a large pot (no pressure canner needed).
Pressure Canning
Things to know about pressure canning:
You need a pressure canner. 
It's ideal for preserving low-acid foods like many meats, poultry and seafood, and most vegetables.
It is the only way to fresh preserve at 240°F. For the types of foods listed above, 240°F is the boiling temperature needed to safely kill bacteria.
If you are unsure of which method to use, please follow the USDA Complete Guide to Home Canning for your health and safety.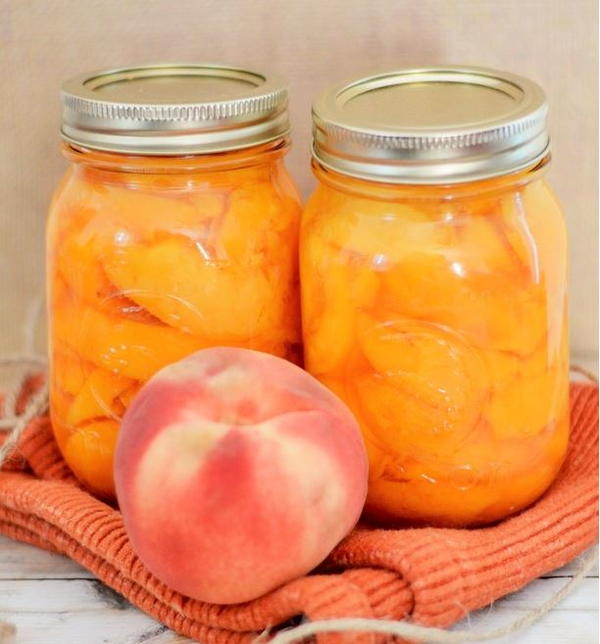 Encouragement for canning beginners!

"Canning is one of those things that most people find intimidating.  But it isn't!  Give it a try one time and I think you will be hooked."  
              ---Angie Holden, Country Chic Cottage
Basic Canning Equipment: What Supplies Do You Need for Canning
Basic canning supplies: 
Fresh produce
Canning jars (plus lids and screw bands)
Pressure Canner
Water Bath Canner 
Clean cloths for wiping jars rims
Plastic knife, or spatula (to remove bubbles from jars)
Jar Lifter (jars will be hot when you remove them from canner)
Funnel (to help pack food into small jars)
Now that you have your canning supplies, make sure the rest of your kitchen is stocked with the right items! This collection of DIY projects is filled with how-to's and budget-friendly ideas are centered around one important room: the kitchen. This is your ultimate guide to a DIY kitchen. DIY Kitchen Ideas: 22 DIY Projects for the Kitchen
Canning Basics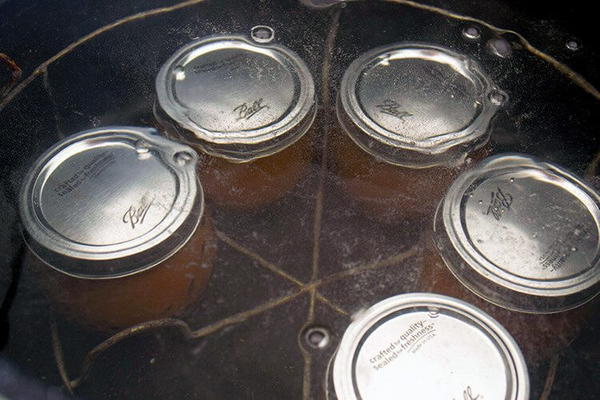 There's more! You can learn more food hacks in this DIY collection. Check out these kitchen tips to make your cooking life easier! Become the master of your kitchen with these simple food hacks and tutorials. Fabulous Food Ideas: 19 DIY Food Tutorials
Things to Remember When Canning
Make sure you know which canning process you should use (aka don't use a water bath when you need a pressure canner). 
Don't use cracked or chipped jars. 
With few exceptions, it's not a great idea to reuse canning lids.
Don't overfill the jars or pack them too tightly. This may prevent them from sealing.
Be patient. You need to give your jars the proper amount of time to cool.
Do you have more examples of canning mistakes, solutions to those mistakes, or general canning advice? Leave us a comment below!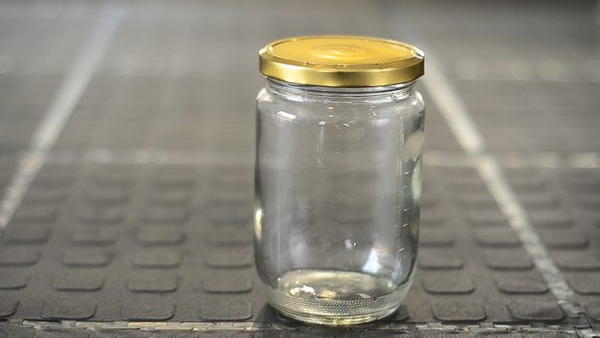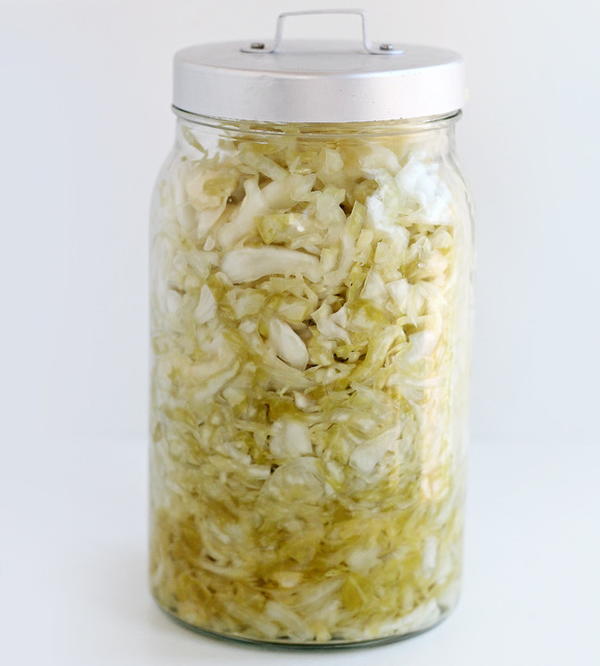 Why You Should Try Fermenting Foods:

"Fermented foods are a really important part of our diet and have been used in many cultures as a way to preserve foods and make them more digestible. This easy recipe is delicious and is a great way to keep our microflora balanced!"

--- Sonnet Lauberth, In Sonnet's Kitchen
Beginner Canning Recipes
Here are some of our favorite canning recipes:
"I grew up in the Mennonite culture, where growing and preserving your own food is prevalent. Now my own young children see me canning and freezing food for us. They also get to help with tasks like snapping green beans. And while canning procedures are often passed down from families and friends, it is important to be aware of proper canning guidelines. I get satisfaction from seeing the jars of food I preserved thru hard work. As well as from knowing that it can be healthier for my family and taste better than if purchased from the store."

         --- Charlotte Burkholder, Pursue Your Project
Have you tried home canning?
Free projects, giveaways, exclusive partner offers, and more straight to your inbox!
Tags / Related Topics
Your Recently Viewed Ideas
Images from other DIYers


Something worth saving?
SAVE all your favorite ideas
ADD personal notes
QUICKLY reference your ideas