How to Fix Candle Tunneling
Learn ways to prevent your candles from tunneling, and how to fix your candles if it happens!
By:
Carly Nicholas, Editor, DIYIdeaCenter.com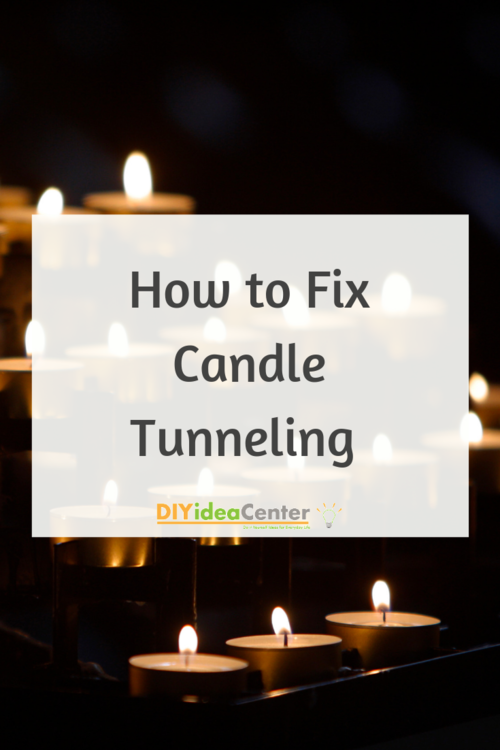 If you're anything like us, scented candles are a guilty pleasure purchase that can almost never be resisted. There's nothing more inviting than a room filled with a lovely fragrance and illuminated by the glow of a candle's flame, so naturally you burn your scented candles every chance you get. 

Everything's going fine and dandy, until you realize that your candle's flame is burning a tiny tunnel, leaving a layer of hard, unmelted wax in its wake. That frustrating phenomenon is called candle tunneling, and though it may seem like it's integrity has been ruined forever, all hope is not lost!

Over here at DIYIdeaCenter, we've done a little digging to find out the best ways to fix tunneling, as well as how to prevent candle tunneling in the first place. You can extend your candle's lifespan by preventing or fixing candle tunneling, which will save you money down the road!

Click here for DIY Candle Projects!
What Causes Candle Tunneling
Most of the time, candle wax begins to tunnel because of improper burning. Now, you may be thinking to yourself, "how can there be a wrong way to burn a candle?" It seems pretty simple, right? Place a lighter or a lit match against a candle's wick, and boom! It's lit. While that may be technically true, the timing of your candle's burn will make a significant difference in how the wax melts. 

Candle tunneling prevention starts with the first time you light the candle. Why? Well, interestingly enough, wax has a memory! This means that it remembers the diameter of the wax pool created by the first time it was lit, and consequently only melts as far as that initial diameter. Who would've thought? 

So, since your candles will forever melt in the same way as the first time you burn it, the best way to prevent candle tunneling is to make sure you're burning your candles for at least an hour at a time (the first burn being the most time-sensitive). Lighting them and then putting out the flame 15 minutes later is a surefire way to create a small "wax memory" in your candles, and they will eventually begin to tunnel. 

Candle care isn't really common knowledge, so you're likely to have created a tunnel in a number of your candles without even thinking about it. If you're past the point of prevention, don't worry! We've got your back. Fixing candle tunneling is relatively easy, once you know the proper techniques.

Feeling crafty? Check out this DIY Upcycled Food Tin Candle Project from Shine Craft!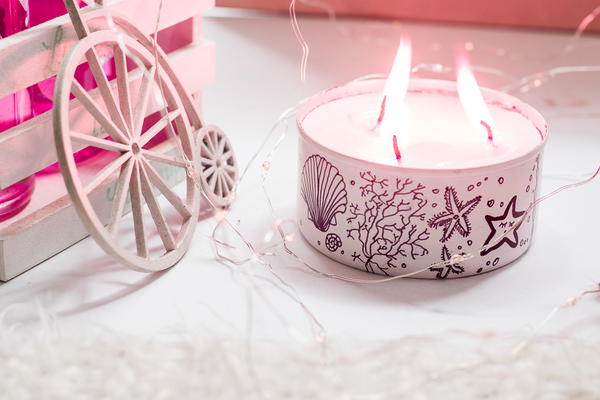 How to Fix Candle Tunneling with Tin Foil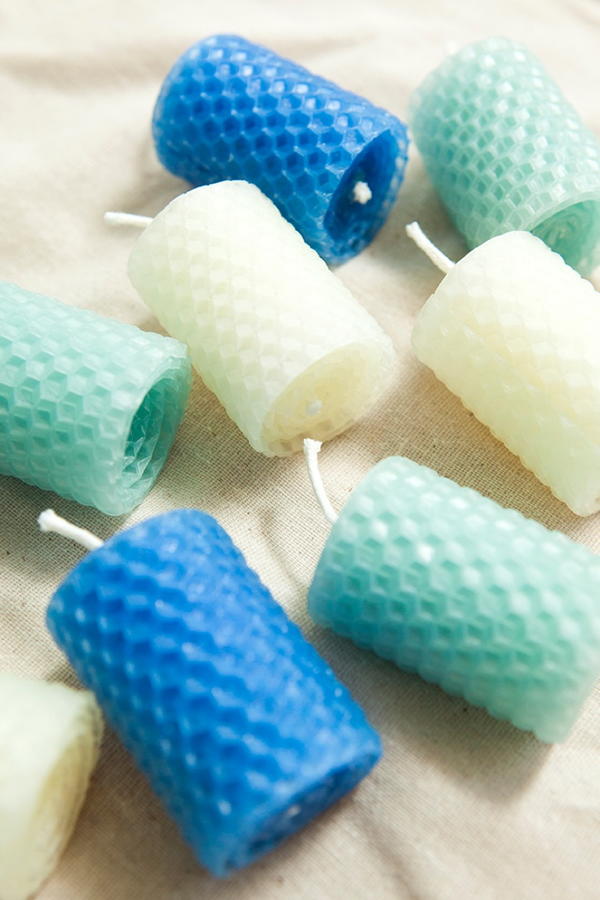 How to fix candle tunneling without foil
If you don't have aluminum foil on hand, or prefer to use a method without it, there are other ways to fix candle tunneling that are just as simple.
 
Take a metal spoon or butter knife and scoop the higher layer of wax until the wax is all on one level. You can use the scooped out wax as a flame free air freshener by placing it in a vented container!
You can use a hair dryer to apply allover heat to melt the wax, leveling off the candle tunnel and solving all of the world's problems (okay, not really, but your candles will burn more efficiently). 
Place your candle in the oven for 15-20 minutes at 175 degrees, checking on it every few minutes. (NOTE: This method is far less controlled. Glass may fracture in the heat of the oven. Follow all safety precautions from the candle manufacturer.)
What method worked the best for you? Let us know in the comments!
Free projects, giveaways, exclusive partner offers, and more straight to your inbox!
Tags / Related Topics
Your Recently Viewed Ideas
Images from other DIYers


Something worth saving?
SAVE all your favorite ideas
ADD personal notes
QUICKLY reference your ideas