Iron vs. Steamer: Which is Better?
Learn which is best fit for removing wrinkles from your clothes.
By:
Carly Nicholas, Editor, DIYIdeaCenter.com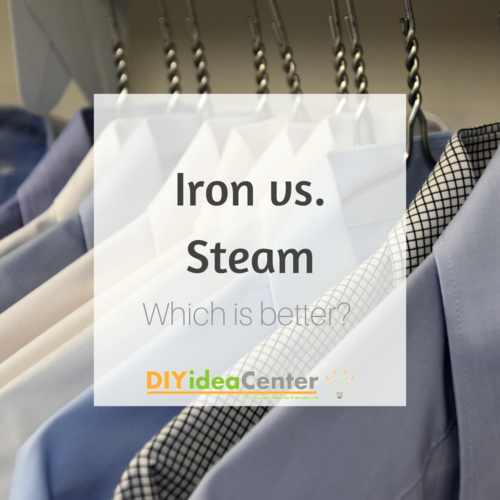 Nothing ruins an outfit quite as quickly as wrinkled fabrics. When it comes to smoothing out your clothes, the eternal debate of steaming versus ironing arises. Which is easier? Which is quicker? Which is better?

The short answer: It depends. But since that's neither informative nor useful, we've done a little digging into the question of iron vs. steamer to sort out when it's best to be on #TeamSteam or #TeamIron, because the right answer is truly based on a number of factors.

Note: You should always check your fabric's manufacturing label before doing anything to it, be it machine washing and drying, bleaching, or ironing and steaming.
What Difference Does It Make?
Irons conduct dry heat that, when applied to your clothes, loosen the fibers in the fabric to release wrinkles. Steamers, on the other hand, use hot water vapor to do the same. Both irons and garment steamers exist to remove wrinkles from fabrics, so you may be wondering why it even matters which tool you choose to use. The key to deciding whether steaming or ironing is your best bet is the fabric you need to use them on.

If you have thick fabrics like wool that need a good pressing, you should use an iron. Steaming wool garments can actually cause the fibers to contract, shrinking your favorite sweater and rendering it useless. On the other hand, more delicate items benefit from steaming, because it is a gentler application of heat to the fabric. This is particularly true when it comes to synthetic fabrics like polyester or poly-blends, because the heat from an iron could actually end up melting the fabric.

Another deciding factor when it comes to steaming clothes vs. ironing is the end result you're looking to achieve. If you want your clothes to have pleats or crisp collars and sleeve cuffs, you need to use an iron. This is because ironing requires a flat, hard surface to work on, as well as an adjustable temperature setting to apply the proper amount of heat and pressure to your fabrics. Steaming is a less precise, but much quicker process, making it ideal for everyday outfits that just need a little straightening out. When it comes down to it in the question of iron vs. steamer, it truly depends on your specific needs.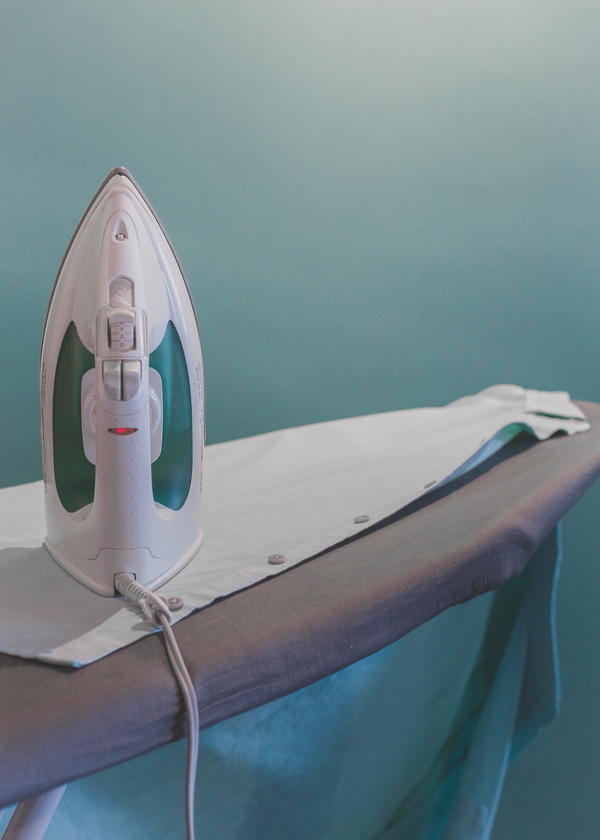 Ironing Tips
If you've decided that ironing is your best bet for a particular fabric, here are a few tips to help you achieve the best results!
If you're ironing a fabric blend, it is always best to use your iron's low heat setting to avoid any heat damage. The same can be said for garments with an inner lining.
For the crispest creases, spraying a blend of water and cornstarch on your pieces before ironing will help the fabric become more pliable and stiffen to the shape you need.
If you're ironing a load of laundry that ranges in fabric materials and requires a few temperature setting changes, it is recommended to wait five minutes between changing the settings before using the iron to avoid scorching delicates with too much heat or going over thick fabrics more times than you need to on a lower setting.
When ironing cotton, be sure to move the iron in lines, not circles.
If you live in a smaller space and don't have room for an ironing board, any flat surface covered by a heat protectant ironing mat will work just as well.
After you've finished with a piece, put it on a hanger right away to keep the fabric looking pressed.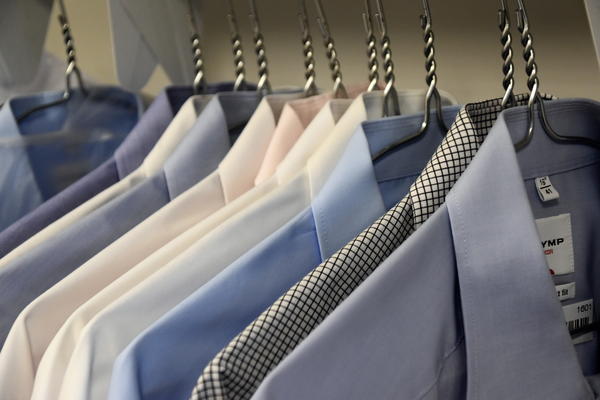 Steaming Tips
Steaming is quick and rather simple, but that doesn't mean there aren't a few tips to make this method work the best for you.
Don't steam your clothes on a flat surface. Most steamers come with a hanging rack, but if yours didn't (or you don't have room for one) simply hang your garment on a doorframe.
You can use tap water to fill the steamer, but for the best results (and to keep your steamer lasting a long time) distilled water is recommended.
Hold the fabric taught when steaming, otherwise the wrinkles won't release. To avoid steaming your hands, heat protection gloves are highly encouraged.
Patience is a virture in life, but also with steamers. The slower the passes, the more effective your steaming will be!
Angle of the steamer is key. Don't hold your steamer straight up against the fabric, but instead at an angle from a distance.
Even though you're likely steaming clothes that you just washed, your dryer's lint trap doesn't catch everything. Be sure to lint roll your clothes before you steam them!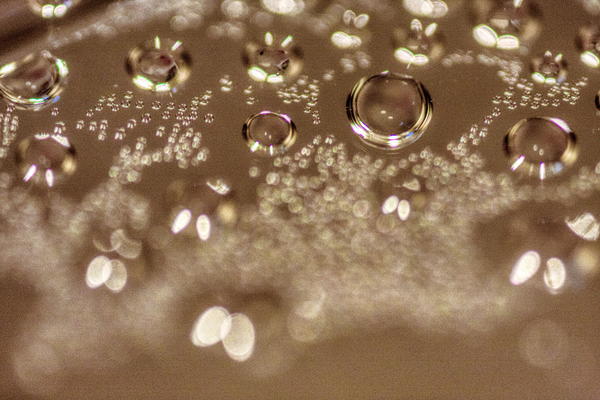 Which method do you use most often? Share with us in the comments!
Free projects, giveaways, exclusive partner offers, and more straight to your inbox!
Tags / Related Topics
Your Recently Viewed Ideas
Images from other DIYers


Something worth saving?
SAVE all your favorite ideas
ADD personal notes
QUICKLY reference your ideas