How to Clean a Leather Wallet
Learn the best ways to clean your leather wallets at home!
By:
Carly Nicholas, Editor, DIYIdeaCenter
Updated June 13, 2019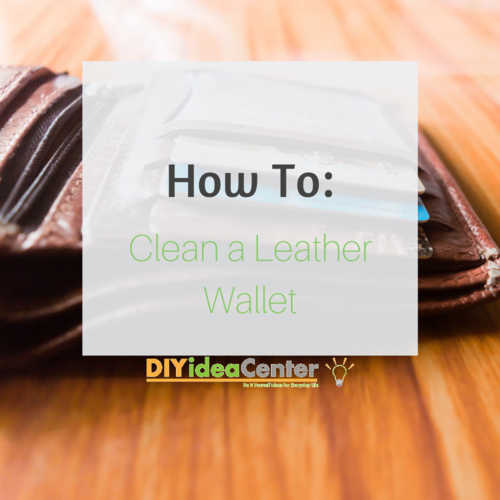 You use your wallet almost every day, so you need it to be sturdy, durable, and (preferrably) fashionable! That's why leather wallets have been an accessory staple for decades. When treated with enough care, a leather wallet can be a worthy investment that will come in handy and last you a long time. That being said, leather can be a temperamental material to clean if you don't know what you're doing.

But, fear not, because we've got you covered on all the dos and don'ts of how to wash a leather wallet. If you're looking to clean your wallet without a store-bought leather cleaner, we have a few DIY leather cleaning solutions for you to choose from! For those who prefer a premade cleanser, we still have some tips on how to make that bottled stuff work best for you.

Before we jump in, it is important to note that it's always recommended that you test any product (homemade or store-bought) on a small, preferebly less-visible spot on your wallet to see how the leather reacts to it. 
Do I Really Have to Clean It?
If your wallet isn't stained, you may be wondering if you even need to worry about cleaning it. We like to think about it like this: you wouldn't go years without washing your go-to outfit, would you? Your wallet probably gets more use than any other piece of your wardrobe, so it could very well be dirtier than your clothes!

Not to mention, leather is a porous material that absorbs germs and bacteria that it comes into contact with. Money passes through so many different channels before it lands in your wallet, imagine all the grime it's holding just from cash alone. It's a little gross to think about. For typical leather upkeep, simply wipe it with a disinfectant wipe or a damp wash cloth once a week, and lay it flat to dry.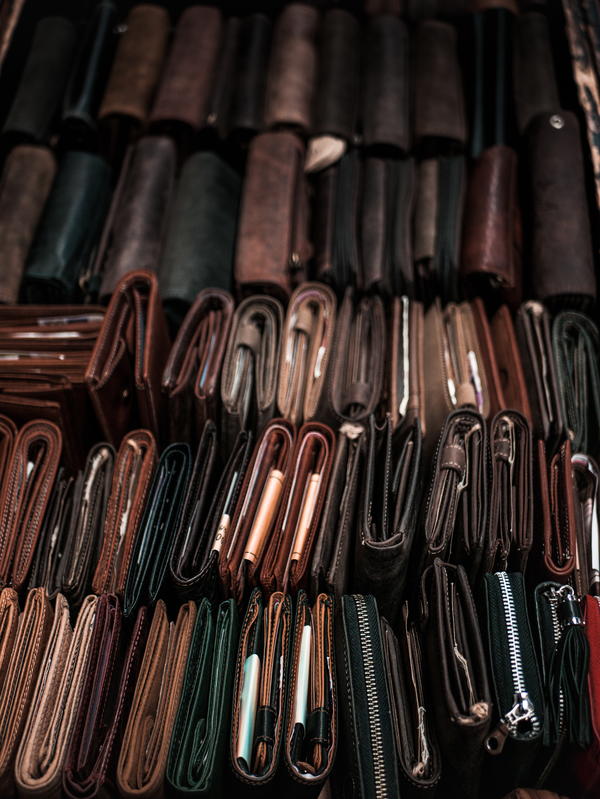 DIY Stain Removers for Leather
Sometimes, making your own cleaning products from household items is the easier option than the store-bought cleaners. First, you need to identify the type of stain you're up against, because the best method can vary.

How to clean a wallet with built up grime (gentle cleansing): To remove buildup from the leather's surface, you can use a solution of warm water and liquid soap applied with a soft washcloth. The best soaps to use are either unscented dish soap or baby shampoo. 
Dip the cloth in the mixture (be sure to squeeze out excess).
Rub the leather in small circles with the solution.
Wipe with a second cloth damp with only water. 
Pat dry with towel.
How to clean a wallet with Ink Stains: 
If a pen has leaked on your wallet, you can use rubbing alcohol or nail polish remover and a cotton pad.
Dip a cotton ball into alcohol and gingerly blot the stain. DO NOT rub, as it could make the stain spread. 
If you notice the color of the leather itself is beginning to be compromised, stop immediately.
Once the stain fades, wipe with a damp cloth and dry it with a clean towel.
How to clean a wallet with Grease/Oil Stains: 
If you spot a grease stain, you can treat it with baking soda or cornstarch.
Sprinkle either powder onto the stain.
Gently rub the powder into the spot with a damp (not wet) towel. 
Let it sit for a few hours, then wipe the powder off with a dry washcloth.
For stains on light-colored leathers: 
These colors show stains much easier than their darker counterparts, and treating them requires a product that has a lightening component.
Mix equal parts lemon juice and cream of tartar.
Apply to stain with cottonballs and let it sit for 30 minutes.
Remove with a soft, damp cloth. Lay flat to dry.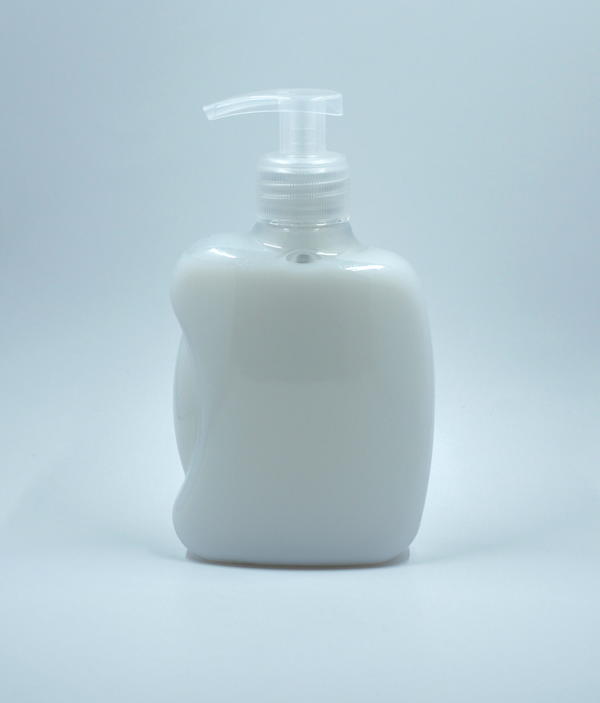 Get the Most Out of Store-Bought Products
If you prefer using the store-bought cleaning products, that's fine too! Get the most out of them by:
Following product instructions labelled on the back of the package. It may seem tedious to have to count out the specific number of sprays or monitor the distance of the spray nozzles from your wallet, but those instructions are there for a reason!
For heavy duty stains, you might not need extra product. Instead, rub in the product with a clean toothbrush in small, concentric circles.
Let air dry over night.
DIY Aftercare
Similar to your hair, your leather needs a little moisturizing boost after cleansing. You can buy leather conditioner at some retailers, but it can be a little pricey and hard to track down. For a more budget-friendly option, you can make your own leather conditioner:
Create a solution using one part white wine vinegar and two parts flaxseed oil.
Apply with a microfiber towel.
Let rest for about half of a day, then wipe away excess with a clean towel
A Few Things to Keep in Mind
When wiping leather with cleaning solutions and/or damp cloths, be sure that your strokes are in line with the grain of the material, not against it.
Car leather or furniture polish should NOT be used on leather garments or accessories, because their pH can strip the finish of your items.
Direct sunlight or heat can damage the integrity of your leather. Don't use blowdriers to expedite the drying process, and don't leave your wallet out to dry in the sun.
Do you have your own solution to leather stains? Share with us in the comments!
Free projects, giveaways, exclusive partner offers, and more straight to your inbox!
Tags / Related Topics
Your Recently Viewed Ideas
Images from other DIYers


Something worth saving?
SAVE all your favorite ideas
ADD personal notes
QUICKLY reference your ideas