What is a Junk Journal?
Learn what a junk journal is and how to make one of your own!
By:
Carly Nicholas, Editor, DIYIdeaCenter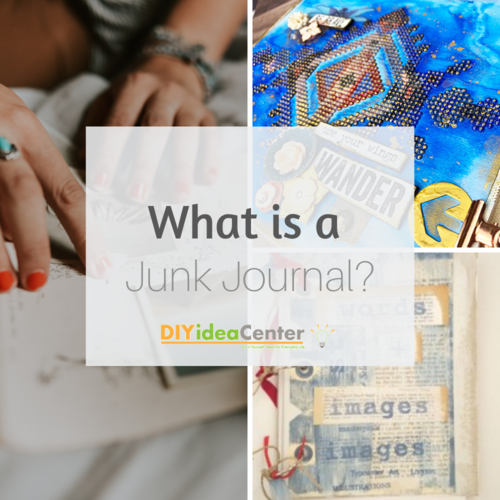 Different styles of journaling have been popping up all over the place: bullet journaling, art journaling, and now junk journaling? For newcomers to junk journaling, you may be asking what is a junk journal? Is it a scrapbook? A photo album? A diary? The quickest answer: Yes. To all of the above. 

Junk journals are an everything-but-the-kitchen-sink style of journaling that incorporates numerous crafting methods and scrap materials to create a unique and beautiful journal for you to store your mementos. So, what are they made of and how do you start your own? We've got the answers to those questions, plus a few junk journal ideas to get your creative juices flowing. 
Why a Junk Journal?
The general act of journaling can be a great stress reliever, to the point of it being used as a therapeutic method by many. Journaling is also a great way to document your memories in an unfiltered way, for your eyes only. Junk journaling takes the idea of "unfiltered" to a whole new level, because each journal is filled with what many wouldn't consider noteworthy. 

So, what's the point of junk journaling, specifically? It is a creative way to log your memories that also slightly justifies your natural tendencies to hoard seemingly useless items. Junk journaling is also an environmentally friendly craft, since the journals are commonly comprised of scrap papers and fabrics. And last but not least, junk journals simply look really cool. Each journal ends up being one-of-a-kind because the concept of junk journaling is completely up to interpretation.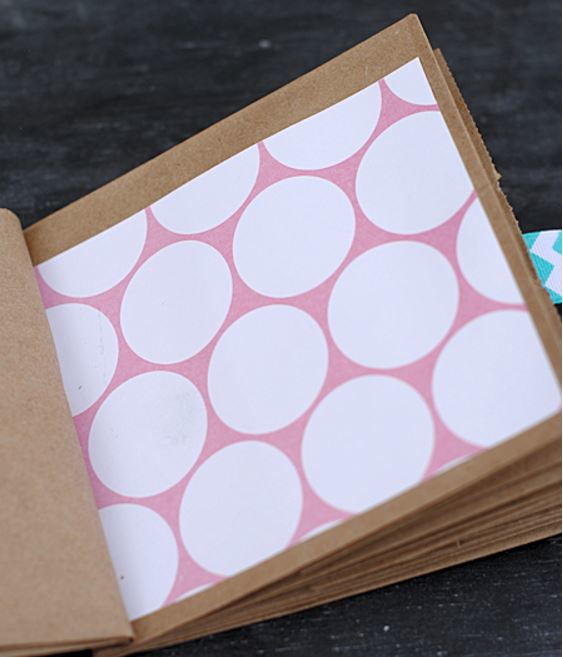 How to Make a Junk Journal
Now that you know what a junk journal is, it's time to create yours! If building your own seems overwhelming, never fear! There are store-bought junk journals that use a multitude of mediums for pages. But if you want to make your own from scratch, here's how to get started:
Start with an empty 3-ring binder, you choose the size.
Insert your pages. If you take a look online, there are printables you can download that have an artistic aesthetic that you can mix and match. 
You can also take more creative liberties when it comes to what the pages are made of. You can turn envelopes, scrap paper, book pages, sheet music, or post cards into the journal's pages by simply using a hole puncher!
That's it! Start filling your journal with whatever content your heart desires. To attach artifacts and pictures, you can use binder clips, washi tape, paper clips, stickers, anything you can think of. You can be as creative or as straight forward as you want, it's your junk!
Ways to Use a Junk Journal
You can use your junk journal any way you want, but here are a few ideas to get your creative juices flowing!
A daily journal. Sometimes, we don't think the little things of everyday life are worth remembering. Maybe you saw a movie that you absolutely loved. Stick your ticket stub on the page! Did you finally buy the pair of jeans that are going to change your life? Pop in the receipt, or a picture of you in them. You can add your own thoughts next to your "artifacts" to make note of why you feel they mattered. It's a great exercise in mindfulness.
A less-structured scrapbook. Are you a firm believer in the #FilmIsNotDead movement? Junk journals are a great way to store your photo prints without having to fully commit to the sometimes time-consuming "scrapbook formula." Plus, your photos will pop in contrast to the scrap paper they're pasted on. 
A wedding guestbook. DIY wedding fans, anyone? Create a guest book that can't be replicated, and invite your friends and family to get creative with their entries!
A gift for a close friend or significant other. You can create a junk journal that has a central theme of your friendship and give it as a gift to loved ones. Insert pictures of the two of you, screencaps of text conversations that bring back memories, receipts and ticket stubs of events that you've done together. Anything that reminds you of the other person will make for a deeply personal and heartwarming gift that tops anything you can get at a store. 
Those are just a few, but you can really take this project in any direction your mind can think of. It's half the fun!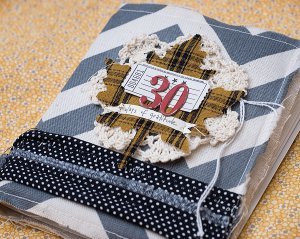 We want to see your junk journals! Share pictures of some of your pages in the comments!
Free projects, giveaways, exclusive partner offers, and more straight to your inbox!
Your Recently Viewed Ideas
Images from other DIYers


Something worth saving?
SAVE all your favorite ideas
ADD personal notes
QUICKLY reference your ideas