Styling Curly Hair 101: Curly Hair Tips & Tricks
Learn how to manage curly hair, put down the straightener, and embrace your curls!
By:
Annalisa Rodriguez, Editor, DIYideaCenter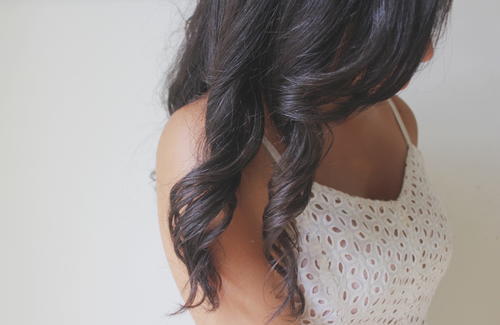 Curly hair can be quite the challenge. If you have curly hair, you've likely tried every hair product and tutorial out there. These curly hair tips will teach you how to wash curly hair, the best ways to style it and keep it healthy, and the haircuts for curly hair that will make it look its best. 

Working with your natural hair texture is the best place to start from if you want shiny, healthy, voluminous hair. Growing up with curly hair, I did not follow this advice and did everything in my power to work against my natural hair texture. I would spend hours after school applying straightening balms and flat ironing my hair on the highest setting until it was stick straight. The same was true for many of my fellow curly-haired friends. A light drizzle or swim session in gym class would ruin my day because it meant the hours of hair styling the night before would go to waste.

Fast forward a few years, and I realized how dry and brittle my hair was becoming from the constant frying. I started wearing my hair curly more often and received so many compliments. It was a complete 180 from my teenage years, when friends would praise only my straight hair. I saved so much time and started to truly love my curly hair! I even gave away my flat iron because I never plan to use it again.

This story mirrors the hair journey of so many curly girls. If you also want to embrace your natural curls, the curly hair tips below will teach you how to manage curly hair and make the transition a lot less daunting!
Washing Curly Hair
Great curly hair starts in the shower. If you peruse any curly hair blogs, you might come across discussion of the no-poo method. This may also be referred to as co-washing, or going shampoo-free and washing your hair with only conditioner. Traditional shampoos contain sulfates, which are harsh detergents that produce the soapy lather to give you that squeaky-clean feeling. The problem is that these detergents can be very drying and rob your hair of moisture and its natural oils, which is especially harmful to curly hair that is already prone to dryness and frizz.

If you don't want to go completely shampoo-free, try looking for a sulfate-free shampoo that will cleanse your hair and get rid of buildup without stressing out your locks. Another trick is to leave a bit of conditioner in your hair for an extra kick of moisture.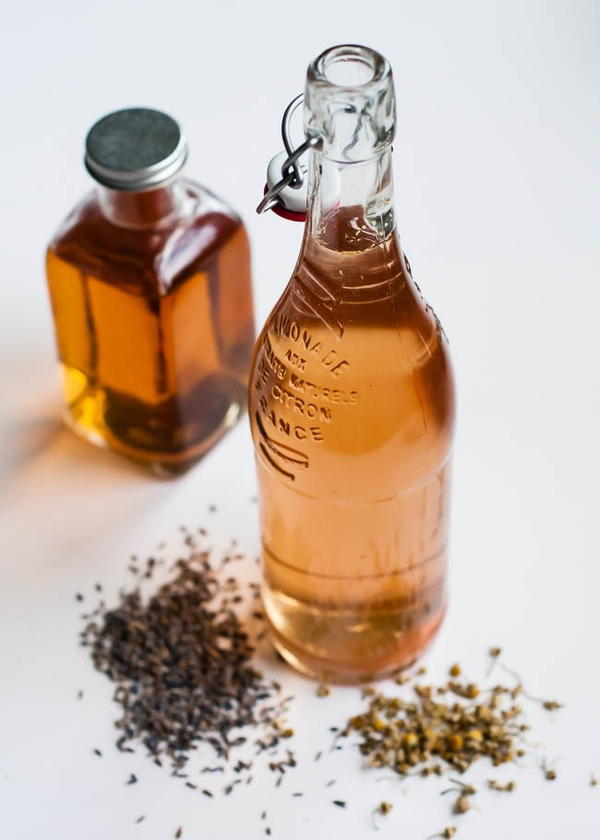 Styling Curly Hair
Now comes the fun part of styling your hair and creating beautiful, springy curls! After you get out of the shower, make sure to leave your hair pretty damp. I even leave mine a little bit dripping. DON'T brush your hair. By now you probably know that brushing dry curly hair will only leave you with a fuzzy poof, but taking a brush to wet hair can also ruin the curl pattern and cause breakage and frizz. Instead, use either a wide-tooth comb or your fingers to detangle your hair. Personally, I prefer running my fingers through my hair instead of using a hair tool.

The catalog of curly hair products can be overwhelming: leave-in conditioner, anti-frizz spray, styling cream, gel, mousse, hair spray, and more! Utlimately, you can determine what your hair needs and how many of these products you want to use on a daily basis. I prefer to save time and money and keep it simple.

After detangling my hair a bit, I'll give my head a little shake to loosen up the curls, run a leave-in conditioning cream through my hair and then follow that up with a curl gel. Then I scrunch my hair with an old t-shirt to remove the excess moisture and make it curlier. Using a standard towel is too rough on your hair cuticles and causes frizz. Next, I pop a diffuser on my blow dryer (use a medium heat/low speed setting!) and hold it underneath sections of my hair, pushing it up against my head, until it's about 80 percent dry. Using a diffuser reduces frizz and hair damage. Before you finish blow drying, give your hair a blast with the cold setting. This helps seal the hair cuticle, again reducing frizz and locking your curls in place. You can choose to follow this with some hair spray or other frizz-fighting smoothing product. Let your hair air dry, then tousle it up a little bit with your fingers to get rid of any of that wet, crunchy look. Now you have soft, shiny, bouncy curls that will last all day!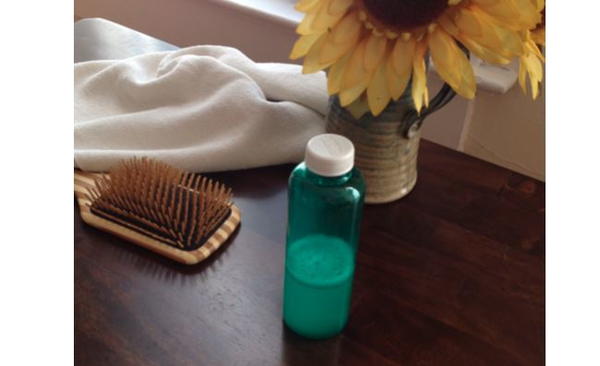 Looking for an everyday hairstyle to get your curls out of your face? The next time you're feeling lazy or don't have time to wash and style your hair, try this Super Quick Curly Hair Updo
Keeping Curly Hair Healthy
All of the tips above (using sulfate-free shampoo, scrunching your hair with a t-shirt, blow drying with a diffuser) are important steps to keeping your hair healthy and nourished. But there are a few other things you can do to make it even stronger!

Hair masks are a great way to infuse your hair with a heavy-duty dose of moisture. There are countless hair mask recipes to choose from, but my favorite thing to do is run coconut oil through my hair, wrap it up in a bun, and let it do its magic overnight while I'm sleeping. Coconut oil is one of the few ingredients that can actually penetrate the hair shaft, improving its strength and making it less prone to damage and breakage from heat styling.

Another healthy hair trick is to sleep on a silk or satin pillowcase. The smoother surface reduces friction against your hair and therefore makes you less susceptible to frizz, knots, and breakage. It helps keep your curls intact so you can even go a day or two between hair washings, which will help you retain moisture and natural hair oils.

Lastly, it should come as no surprise that your inner health will affect your outer appearance. Getting the right amount of exercise and sticking to a well-balanced diet will keep both your skin and hair healthy. Eating a variety of whole grains, fruits, veggies, and lean proteins like fish and chicken will keep your hair shiny and strong!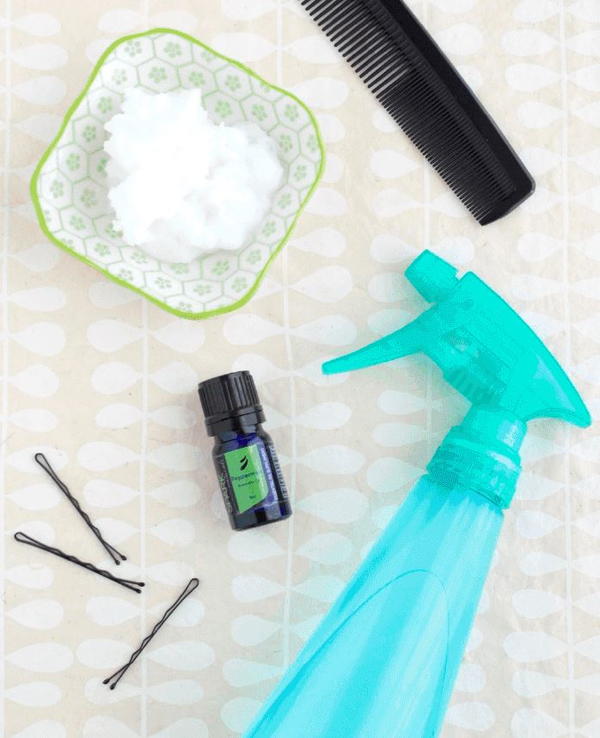 Cutting Curly Hair
Another important part of maintaining curly hair is getting the right haircut. Pretty much every woman out there will understand the horror of a terrible haircut, but that bad haircut is even likelier for curly girls because so many stylists don't know how to properly cut curly hair.

You want to look for a stylist who is trained in dry cuts for curly hair. If you think about it, the idea of cutting curly hair wet makes absolutely zero sense. The hair looks completely different in length, texture, and volume once it's dry, so there's no way to know what the finished result will look like when it's being cut wet. A dry cut, or DevaCut, involves cutting the individual curls where they naturally lie, which gives the hair a nicer shape and curl pattern. After getting a DevaCut, I had the most defined, bouncy curls of my life!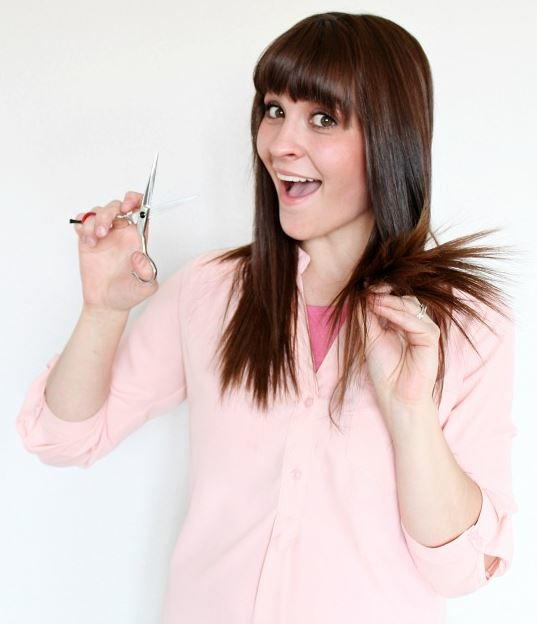 It can take a lot of trial and error to find the products and routine that work best for your curly hair, but starting out with these tips and tricks will hopefully transform your hair and have you looking at your curly hair in a whole new light.
What are your favorite hair care tips and tricks?
Free projects, giveaways, exclusive partner offers, and more straight to your inbox!
Tags / Related Topics
Your Recently Viewed Ideas
Images from other DIYers


Something worth saving?
SAVE all your favorite ideas
ADD personal notes
QUICKLY reference your ideas