How to Get Glowing Skin: Korean Skin Care Routine
Learn how to get rid of acne, dark marks, dull skin, and more!
By:
Annalisa Rodriguez, Editor, DIYideaCenter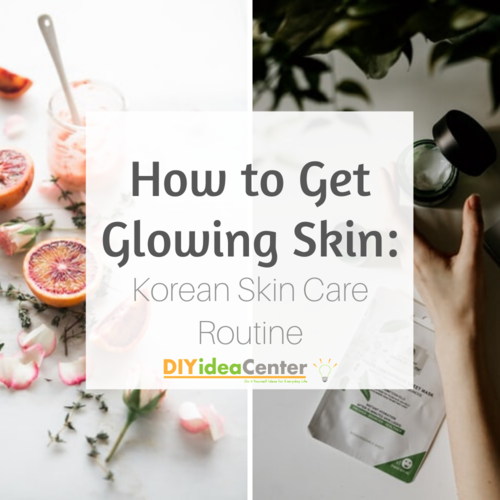 If you've ever wondered how to get glowing skin or how to get rid of acne, the Korean skin care routine may be the answer you are looking for. The 10 step Korean skin care routine can be modified based on your own individual needs, but the result will always be clear, beautiful skin! Korean skin care and beauty is a growing trend, and many people are allured by the multitude of products with ingredients like snail mucin, honey, and fermented yeast extract. Ten steps may seem like a lot, but if you want to be like Beyonce and be able to say, "I woke up like this," this nighttime skin care routine will help you brighten your complexion, clear acne and dark marks, smooth out the texture of your skin, and give you an overall gorgeous glow. 
Step 1: Oil Based Cleanser
One of the first things you will hear about from any dermatologist is the importance of removing your makeup before you go to bed. Thoroughly removing your eye and facial makeup will not only clear your skin of acne-causing bacteria, but will also give your skin a clear palette so that the rest of the products in your routine can sink in and be their most effective. An oil based cleanser is ideal as a first step in the Korean skin care routine because it does the best job of melting off all your makeup. Simply rub the cleanser into your dry face, removing the oil and makeup with water after. 
Step 2: Foaming Cleanser
You probably see foaming cleanser as the next step and think, "but didn't I already remove my makeup with a cleanser?" Yes, you did, but another basic tenet of the Korean skin care routine is the double cleanse. Proponents of the double cleanse will tell you that following up the oil based cleanser with a foaming, water based cleanser is the best way to make sure that you're removing any last traces of makeup. 
Step 3: Exfoliator
The next product you're going to want to get your hands on is an exfoliator.  This can be either a physical or chemical exfoliant. A physical exfoliant will be something like a scrub that you can gently rub onto your skin and wash off to slough off dead skin cells and dry, flaky skin and reveal smoother skin underneath. A chemical exfoliant will be an acid -- either a beta hydroxy acid (BHA) or an alpha hydroxy acid (AHA) -- that you leave on overnight so that it can work its magic as you sleep. A BHA is better for acne-prone skin because it penetrates the skin to clear out your pores, while an AHA works on the top layer of the skin to remove dead skin cells, making it ideal for dry skin types. Both will leave you with a brighter, smoother complexion. You can choose how often to use a physical or chemical exfoliant depending on the needs and sensitivity of your skin. 
Want to achieve smooth skin by making your own exfoliating scrubs? Try any of these 28 DIY Sugar Scrubs
Step 4: Toner
Next up is the toner. Swiping a toner-soaked cotton ball over your face will ensure that your skin is clear of any residue from your cleanser and will restore the pH of your skin. Toner also gives your skin its first dose of hydration to prep it for the later steps. When your skin is damp, it will be better able to absorb the beneficial ingredients of other products.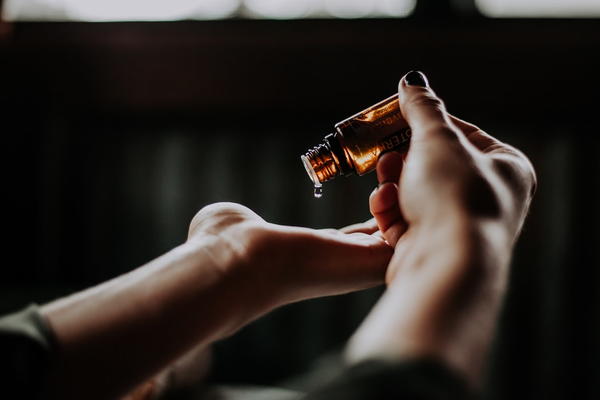 Step 5: Essence
Essence is the darling of the Korean skin care routine. There are many debates over the necessity of this step, but fans of Korean beauty will tell you that this step is essential for hydrating and repairing the skin and aiding in cell turnover. Simply pat this watery product into the skin and wait for it to dry before moving onto the next step.
Step 6: Ampoule/Serum
This is the part of your routine where things get even more fun. A serum is a concentrated dose of beneficial ingredients meant to address very specific skincare concerns such as wrinkles, acne and post-inflammatory hyperpigmentation (those pesky dark marks you're left with after a bout of acne), dull skin, and more. Serums are also patted into the skin and include unique ingredients like snail mucin, fermented yeast extract, honey, hyaluronic acid, zinc, and more.
Having the perfect serum can make all the difference in your daily skin care routine. You can custom-make one tailored to your skin's needs with this DIY Facial Serum Recipe
Step 7: Sheet Mask
The fun continues with sheet masks! These are heavy hitters to pull out when your skin might be feeling especially dry, oily, or dull or on the day of a special event when you want your skin looking its absolute best. Sheet masks are also very relaxing and perfect for at-home spa nights. Leave one of these for 15-20 minutes and pat in the excess product once you remove it.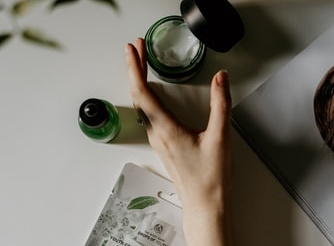 Step 8: Eye Cream
Since the area around your eyes is so sensitive and fragile, it requires a moisturizer of its own. Make sure to pat this gently into the skin with a finger instead of tugging at the skin, which can lead to crow's feet. 
Step 9: Moisturizer
Moisturizer is one of the most important steps of the 10 step Korean skin care routine. A good moisturizer is essential for keeping your skin hydrated and achieving a dewy, glowing complexion. It will also seal in all of your previous steps. Those with oily skin may believe that adding more moisture to their skin will make them more acne-prone, but moisturizer is necessary for all skin types. When your skin is dehydrated, it can actually compensate by producing even more oil. Moisturizers come in many forms, including emulsions, gels, and creams, so you can choose the best texture and level of hydration for your skin type. 
It can be overwhelming choosing between all the different options for moisturizers and lotions. If you're looking for a budget-friendly option, you will love this tutorial on How to Make Homemade Lotion
Step 10: Night Cream/SPF
A couple of times a week, you can amp up the hydration with a heavier night cream or sleeping pack. A sleeping pack is a cream mask that you wear overnight and wash off in the morning, leaving you with extremely supple skin. This would be the last step in a nighttime skin care routine. For a daytime routine, your last step should always be sun protection. The sun's UV rays are harmful to the health of your skin and will speed up its aging process, so a good SPF is important in all types of weather.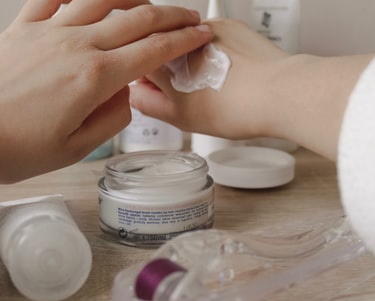 Free projects, giveaways, exclusive partner offers, and more straight to your inbox!
Tags / Related Topics
Your Recently Viewed Ideas
Images from other DIYers


Something worth saving?
SAVE all your favorite ideas
ADD personal notes
QUICKLY reference your ideas