Ways to Use Essential Oils: An Essential Oils Guide
Learn the basics of essential oils + 5 ways to use essential oils!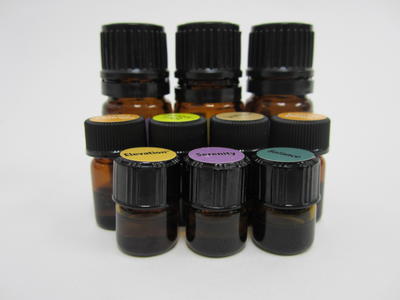 Essential oils have been used around the world for thousands of years. Interest in them has been revived recently do to aromatherapy and alternative medicines. With Ways to Use Essential Oils: A Essential Oils Guide, you will discover the multitude of ways you can use essential oils in your DIY projects.

What are essential oils? Essential oils, according to the Oxford Dictionary, are "a natural oil typically obtained by distillation and having the characteristic fragrance of the plant or other source from which it is extracted". An essential oil is obtained often by using steam at a precise temperature and pressure. The resulting essential oil is potent, 1-2 drops can have strong effects. An oil is "essential" in the sense that it contains the "essence of" the plant's fragrance; or in other words, the characteristic fragrance of the plant from which it is derived.

What are essential oils used for? Today, essential oils are used for several purposes from perfumes, cosmetics, and soaps to flavoring food and drinks to adding scents to incense and household cleaning products. They are also still used for medicinal purposes; from acne to anxiety and insomnia to stomach issues, essential oils are used for fast relief to an abundance of ailments.

How do you use essential oils? There are many ways to use essential oils. Some essential oils are inhaled, some are used topically, and some are mixed into lotions or cleaning solutions. As with all medicinal decisions and cosmetic choices, everyone's body is unique and different essential oils may work better for different individuals. So, even if you are sensitive to certain oils, there are many you can try. From beauty products and aromatherapy to pain management and homemade cleaning products, discover all of the ways you can learn how to use essentials oils and try out one (or more) of these exciting uses today.
Get Organized! Once you have learned all of the amazing ways to use essential oils, you will want to have a supply of them around for all of your beauty, cleaning, and health needs. However, it can get a little messy with all of those tiny bottles all over your home. So, keep your essential oils organized and in one location and try out this  Essential Oils DIY Organizer
The History of Essential Oils
Essentials oils have been used throughout history for quite a long time (some reports say nearly 6,000 years ago). The ancient Chinese, Indians, Egyptians, Greeks, and Romans used them in cosmetics, perfumes, and drugs. Throughout time, essential oils have been used for spiritual, therapeutic, hygienic, and ritualistic purposes. 

In the past century, a French chemist named René-Maurice Gattefossé analyzed the chemical properties of essential oils and how they were used to treat burns, skin infections, and more during World War I. In 1928, he founded the science of aromatherapy. There were massage therapists, beauticians, nurses, doctors, and more that started treating with essential oils in the 1950s, but essential oils did not rise in popularity until the 1980s. 
How to Use Essential Oils for Beauty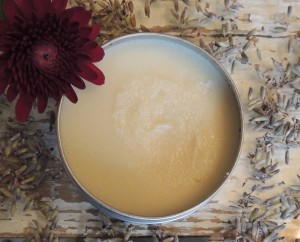 Essential oils are a centuries old secret for beauty products. They are used in DIY beauty products to help create glowing skin, lustrous hair, and a lovely complexion. Perfect for soothing away the appearance of spots and fine lines, essential oils are used as an anti-aging tool to restore a radiant complexion. In particular, Frankincense can help fade scars and stretch marks. Lavendar soothes skin irritation. They can also add volume, moisture, and natural scents to hair products and homemade lotions. Discover tutorials for how to make your own beauty products featured below.
How to Use Essentail Oils for Health and Protection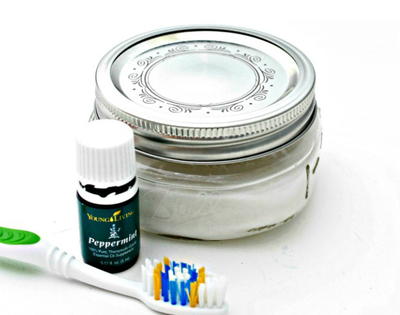 In addition to beauty products, essential oils can be used preventative skin care and other health matters.

From natural bug repellents to DIY sunscreens to homemade toothpastes, essential oils are a key factor in natural versions of every day products. Use the DIY tutorials below to find out how you can use essential oils in your everyday health products.

"Finding more natural solutions to  improve my family's health and wellness is really important to me. With the help of essential oils, we have been able to replace most of our personal hygiene, beauty and cleaning products while still getting amazing results with minimal ingredients."  

--- Jessica Kielman, Mom 4 Real
How to Use Essential Oils for Healing and Pain Management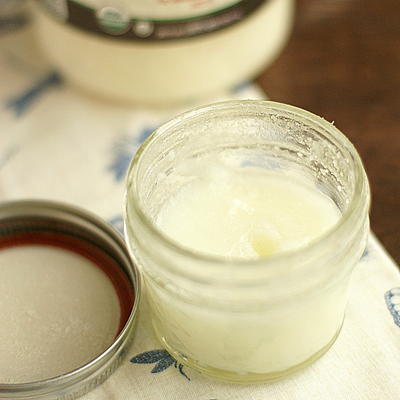 Essential oils can also help you combat aches and pains. Instead of reaching for the medicine cabinet, essential oils provide an alternative use to traditional medicines for pain management. Remember, only a couple of drops of essential oils has a powerful impact; so, these products can be a way to save money and time during a healing process. From wintergreen, which is known to reduce headaches, to geranium, which reduces arthritis-related inflammation, to peppermint, which is effective for relieving pain, lowering fevers, easing stomach pain, and reducing congestion, essential oils can be used for a mulitude of ailments and aches. Here are some examples of natural remedies and balms using essentials oils below.

"Using essential oils can improve our lives. I turn to them on a regular basis for their positive impact on my health, mood, and overall wellbeing. But there's another application for essential oils that tends to be overlooked, and that's in cleaning!"

--- Jill Nystul, ​One Good Thing by Jillee
How to Use Essential Oils for Cleaning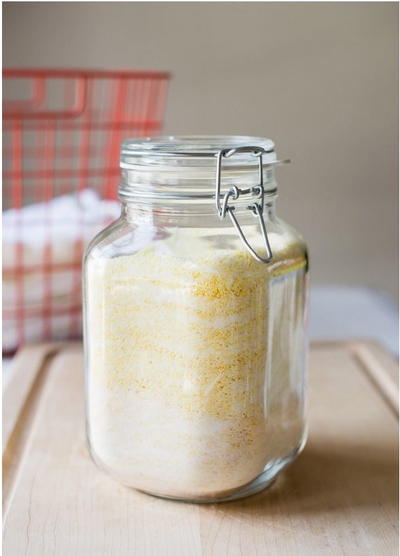 Essential oils are a safe and nontoxic way to help keep your home clean. They do not pollute the water supply, nor the environment, making them much healthier and safer to use than many other chemicals. Essential oils are a staple ingredient in making your own cleaning supplies.

Key essential oils for fighting off germs and keeping your home clean are oregano, lemon, peppermint, and rosemary. Oregano fights off viruses, fungus, bacteria, and mold. Peppermint is also used as an antibacterial, plus it deters spiders and ants (bonus!). Rosemary is primarily used for degreasing for cleaning purposes. Last but not least, lemon dissolves sticky substances, can polish wood and chrome, can remove marker, is an antibiotic and antimicrobial, and, if that was not enough, it just smells so clean! Below are some homemade cleaning products made using essential oils as a focal point.
Want a fun way to use essential oils? Use your oils to make your own bath bombs! You can customize your DIY bath bombs with your favorite scents to meet your aromatherapy needs!  How to Make Bath Bombs
How to Use Essential Oils for Mood Management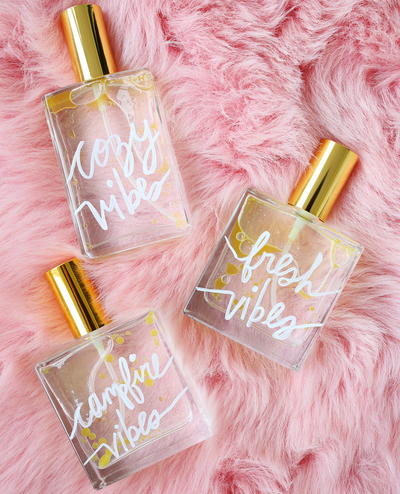 Scent is one of our most powerful senses. Aromatic compounds from essential oils are deliverd to the olfactory bulb of our brain. This stimulizes the limbic system which leases a series of chemicals. The aromas trigger chemicals to help the body heal and soothe itself.

For example, lavender triggers serotonin, which helps the mind and body relax. Lemon triggers an anti-stress response. Orange can reduce anxiety and increase positivity. Below you will find ways to use essential oils in diffusers and air freshners for your home, DIY body sprays to help your mood, and more.
Uses for Essential Oils: When to Use Specific Essential Oils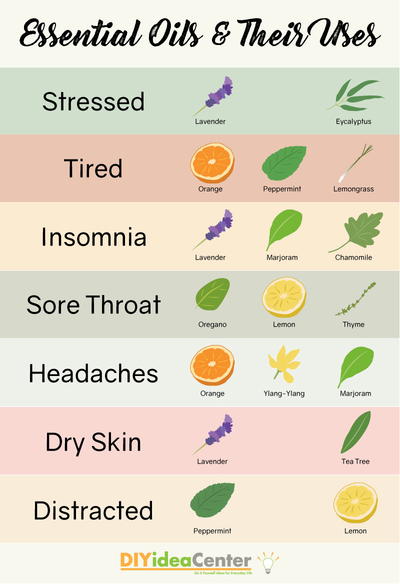 As you can see above, there are so many ways to use essential oils and benefit from them!

But which essential oils do you use? What essential oils is best for if you are feeling tired, feeling stressed, if you have a headache, if you have insomnia? It's hard to know the best oil to use; but, we are here to help!  

This printable guide for essential oils can help you know which essential to use for your specific ailments. Check out our infographic below to learn about the most popular essential oils and the benefits they can have!

Click Here to Download our Essential Oils and Uses for Essential Oils Infographic!
Essential Oils for Beginners
Bonus: How to Bake with Essential Oils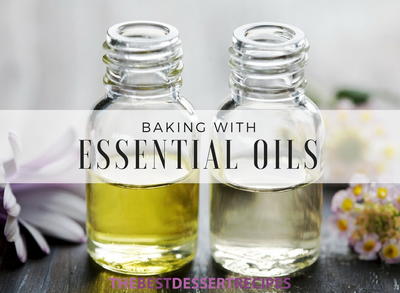 Wait...there's more: As an added bonus, you can learn how to bake with essential oils! Check out this guide from our friends at TheBestDessertRecipes.com. 

Remember: You can't just use any old essential oils in your sweet treats; food grade essential oils are made specifically to be used in the kitchen. Other kinds of essential oils are not safe for consumption. Check out the guide featured her to see if your essential oils are safe for consumption: Baking with Essential Oils: 6 Tips You Should Know
What is your favorite essential oil? 
Free projects, giveaways, exclusive partner offers, and more straight to your inbox!
Tags / Related Topics
Your Recently Viewed Ideas
Images from other DIYers


Something worth saving?
SAVE all your favorite ideas
ADD personal notes
QUICKLY reference your ideas