Makeup Brushes 101: Types of Brushes for Makeup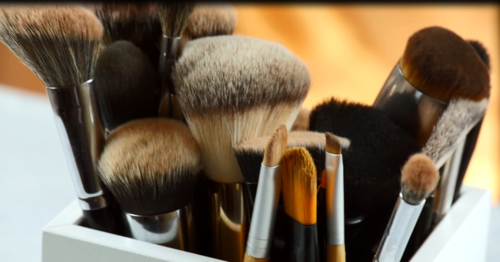 Figuring out what makeup brushes to use for what can be extremely challenging and intimidating. This Makeup Brushes 101: Types of Brushes for Makeup guide is here to help you know the basic makeup brushes you will need.

This makeup hacks guide is not going to go into depth on all the different kinds of makeup brushes, but simply the ones that should be a staple in anyone's collection. The types of makeup brushes featured in this video will help you to know what kinds of brushes to look for, and even give you some ideas on where to start!
Staple Types of Makeup Brushes for Your Collection
Liquid Foundation Brush
You will want to stick with a domed short haired brush for your liquid foundation. This is sure to keep you from wasting product because your foundation will not be able to sink as far as it could into a long hair brush. This is also for buffing and stippling the foundation into your skin for smooth and seamless finish.

Makeup Brush Featured in This Video: Morphe M439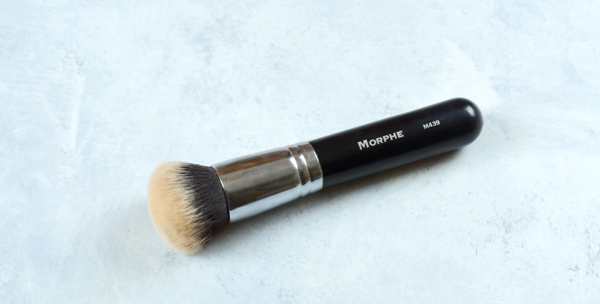 Concealer Brush
A basic flat top concealer brush is really a staple in any makeup collection. These brushes are great for cleaning up smokey eye looks that you may have blown out too much, lipstick that may have gotten a little messy, or simply dabbing concealer under your eyes or on acne that you are trying to cover up. It is very multi-purposeful and useful!

Makeup Brush Featured in This Video: Eco Tools Basic Concealer Brush
Beauty Sponge
Beauty sponges are amazing for blending out your concealer, contour, foundation. Any cream product that you put on your face can be applied and blended out using a beauty blender. These sponges are also great for baking your foundation. Beauty blenders help to give a very natural and lightweight foundation look.

Beauty Sponge Featured in this Video: Beauty Blender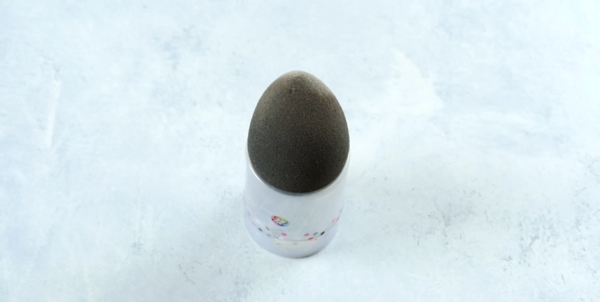 Powder Foundation Brush
A big fluffly brush is excellent for setting your foundation. You don't want anything too dense that could potentially pack on too much product, or even blend away that product you have put on thus far. You want a very fluffy, non-dense kind of brush to apply your powder foundation with. 

Makeup Brush Featured in this Video: Flower Beauty Ultimate Powder Brush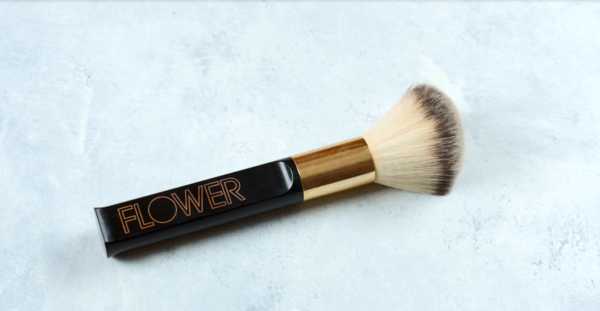 Under Eye Setting Brush
You are going to want to go with a slightly smaller and tapered brush for this job. That pointed end really helps to get into all the areas and crevices of your eyes. Plus, this brush will typically be slightly denser, which can help you to fully set your under eyes so that your concealer does not crease.

Makeup Brush Featured in this Video: e.l.f Small Tapered Brush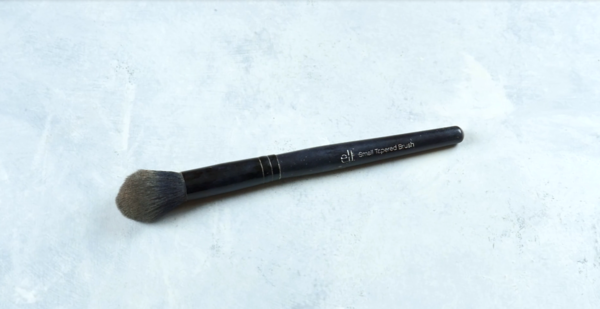 Bronzer Brush
Having a fluffly angled brush can help you to achieve an easy everday contour or simply bronze your skin without contouring. The slightly denser end of the brush helps you to add more contour and or bronzer while the fluffy top end can help you to really blend it out. 

Makeup Brush Featured in this Video: Morphe E4
Blush Brush
This tapered fluffy blush brush is a great way to build blus up on your cheeks. Having this kind of fluffy blush brush allows you to be more precise on where you are applying your brush as well as be able to build it up. This way you can avoid going overboard with your blush!

Makeup Brush Mentioned in this Video: Morphe E53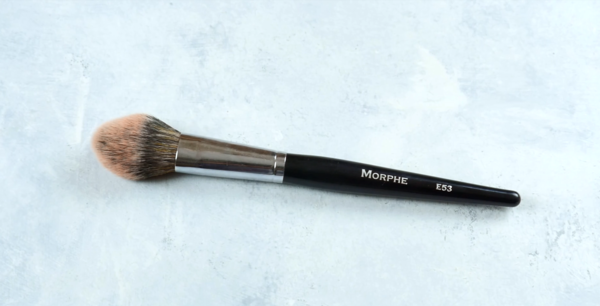 Highlighter Brush
A domed fluffy brush is the great way to get a soft glowing highlight. This will not give you that strobing look unless you really work to pack on your highlighter. Instead, this will give you a soft dusting of highlight to help you look glowing without beaming. 

Makeup Brush Featured in this Video: Morphe M510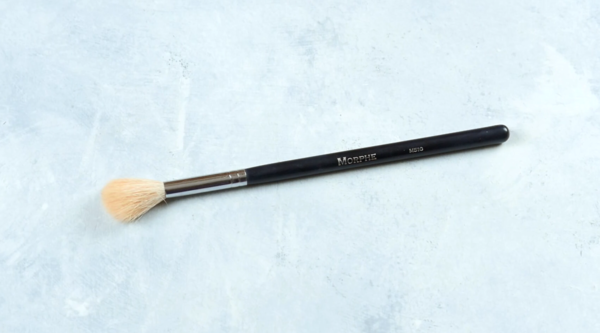 Fluffy Blending Brush
This is a staple in every makeup collection. This is a truly great brush for lightly dusting a color in your crease. This is a great brush to apply your first transition color or to help blend out any harsh lines in your makeup look. A definite must have!

Makeup Brush Featured in this Video: Morphe E27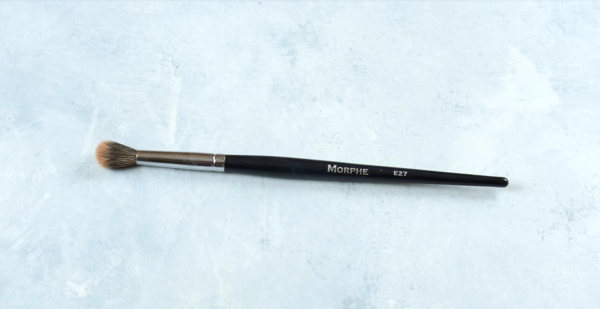 Pencil Brush
This kind of tiny tapered eye shadow brush is a great brush to have as well. This has great precision when it comes to adding darker colors to your crease. You can use this to dust eyeshadow on your lower lashline as well. Overall, this is a great detail brush that can help you add small amount of color in places without going overboard for your eyeshadow!

Makeup Brush Featured in this Video: Morphe M507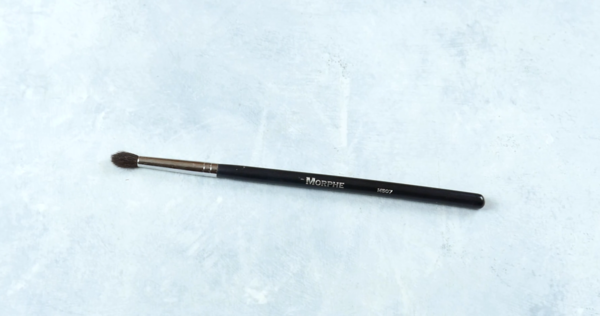 Shader Lid Brush
This is your basic eyeshadow brush that you use to pack a color on your lid. You can always use your finger to do this as well, but this kind of basic flap top brush can really help you precisely place a shadow on your lid without getting it up in your crease. 

Makeup Brush Featured in this Video: Urban Decay Naked 2 Dual-Ended Brush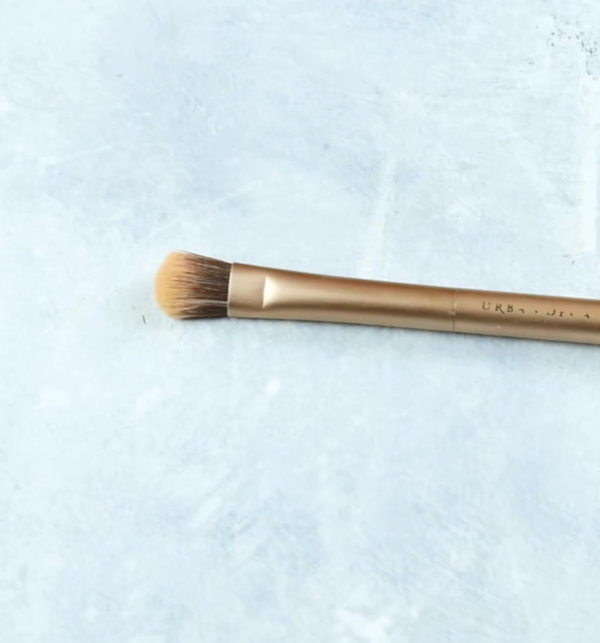 Packing Brush
This kind of brush is similar to a concealer brush but smaller. It is very flat and very dense. This makes it fantastic for applying eyeshadow beneath your brow bone and in your inner corners. You can also use this brush to pack on any shimmers or glitters and really have them bright.

Makeup Brush Featured in this Video: Urban Decay Naked 2 Dual-Ended Brush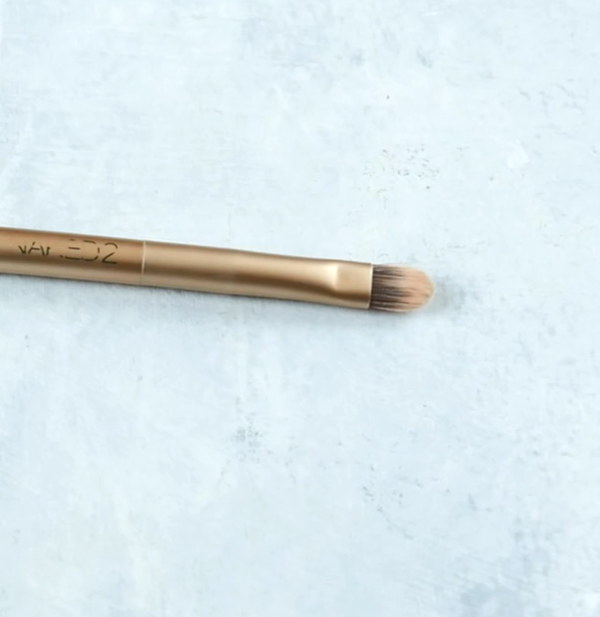 Wait...there's more! Now that you know all the makeup brushes you need in your collection learn how to take care of them! Washing your makeup brushes is so important, and this super helpful guide can show you how to wash them naturally! How to Clean Your Makeup Brushes Naturally
Free projects, giveaways, exclusive partner offers, and more straight to your inbox!
Tags / Related Topics
Your Recently Viewed Ideas
Images from other DIYers


Something worth saving?
SAVE all your favorite ideas
ADD personal notes
QUICKLY reference your ideas