How to Color Your Own Hair at Home
If you've ever wondered how to dye your hair at home, do your research and check out this guide!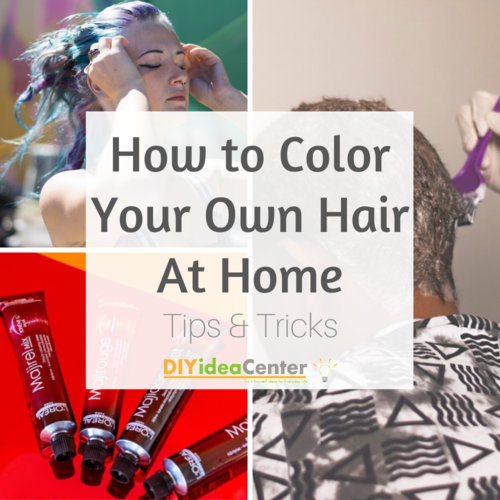 Whether you want to dye your hair to save money, to stay in the house, or to learn a new skill, check out this guide for How to Color Your Own Hair At Home. Hair salon treatments can be expensive, especially if you get them regularly. Sometimes it's nice to have a change in appearance and hair color is one of the most noticable things you can change. While the task of dyeing your own hair seems daunting, there are so many resources on the internet as well as the instructions for the dye itself that can help you get the results you want!

Try out these tips the next time you decide to dye your hair, and comment any of your own tips in the comments below!
Before You Dye Your Hair
Don't Wash Your Hair Right Before: You should dye your hair at least two days after your last wash. The natural oils in your hair will protect your hair and scalp from irritation and damage (as repetitive dyeing can make your hair weaker and more brittle). Glamour.com recommends that those with supersensitive skin add a packet of Sweet'N Low to the dye before applying it, to protect further against the effects of ammonia.
Pick A Close Color: If you're trying to dye your hair a natural color, stick to shades that are close to your original hair color. It is recommended that you stay within two shades (lighter or darker) of your natural hair color. When purchasing dye, look at the pre-dye colors on the box to know what to expect. Your hair should end up a shade somewhere between your original color and the dye color.
Buy Multiple Boxes: If you have long or thick hair (or both), then consider picking up at least two boxes when purchasing your hair dye. You don't want to get halfway through your hair and realize that you've run out. If you end up not using the second box, then you have a whole box for the next time you want to dye your hair.
Try The Strand Test: Before you commit to dyeing your whole head, do a test on a few strands of hair. This will help you know how long to have the dye on for in order to reach the color of your choice, and is just a good practice all around. If you realize the color isn't for you, then you can change your plan without having to deal with a whole head of dyed hair.
Wear The Right Outfit: Not only should you wear clothes that you don't mind getting dirty and covered in dye, but you should wear clothes that are easy to take off. You have to let the dye sit for a period of time, and if you have to take off your shirt/sweatshirt you don't want it touching the dye. Opt for a button-down shirt or zip-up hoodie.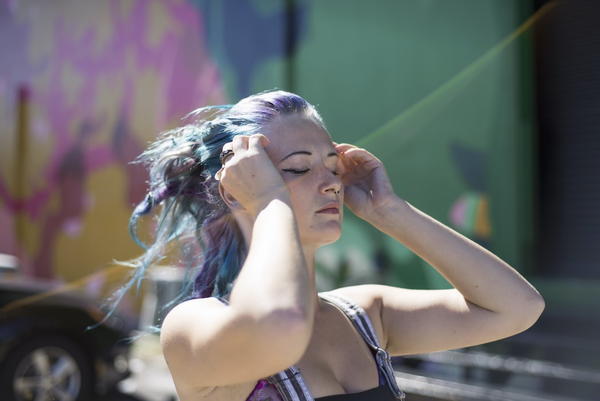 Dyeing Your Hair
Read The Instructions: Do this, and then do it again. Make sure you know what to expect from hair dyeing by reading instructions, reading up on the practice online, and watching videos of what to do and what not to do to ensure that you know what you're getting yourself into.
Prep Your Skin: If you want to keep your forehead, neck, and ears from getting dyed along with your hair, prepare your skin beforehand. Many people recommend using an unscented lip balm or petroleum jelly around your hairline and on your ears to prevent staining.
Dye Your Dry Hair: Not only is water bad for your hair after you dye it, but it keeps the dye from adhering as well to your hair when dyeing. Make sure your hair is dry before you start the dyeing process.
Use A Brush: Squirting dye from the bottle onto your head and rubbing it around just isn't the best way to distribute the dye evenly. Pretend you're your own hair stylist and buy a bowl for the dye and a brush to apply the dye with, to spread the dye more evenly.
Start At The Roots: When you actually start dyeing, start an inch away from your roots and work your way down. At the end, come back and dye the roots that you left bare at the beginning. Your scalp is sensitive, and thus you want to make sure it is damaged as little as possible by putting the dye directly on it for the shortest amount of time.
Use Two Mirrors: Dyeing your hair at home can be difficult, and will be even more of a challenge if you're alone. Good Housekeeping recommends that you set up another mirror so that you can see the back of your head, and ensure you are providing the same amount of dye coverage to the front as to the back.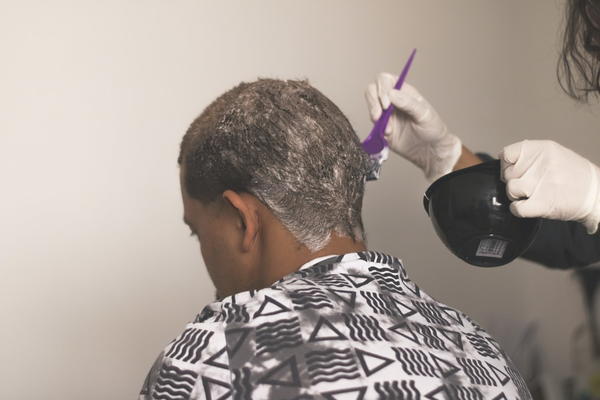 How to Take Care of Dyed Hair
Invest in Shampoo: Almost every haircare and shampoo brand has products specifically meant for dyed hair (with some brands even splitting these up by color). Do your research for what shampoo is best for your hair color and texture and invest in it.
Avoid Wetting Your Hair: Some hair dyes are only meant to last a short period of time. If you can avoid wetting your hair in the shower or otherwise, your dye will last longer. This can be done by using dry shampoo to cut down on how often you wash your hair, or washing your hair at the end of your shower so that it is wet for only a short time.
Wear A Hat: The sun can damage your dyed hair, so considering wearing a hat, scarf, or hood to protect your dyed hair from the sun. There is no sunscreen for hair, so cover your head when out in the sun for long periods of time.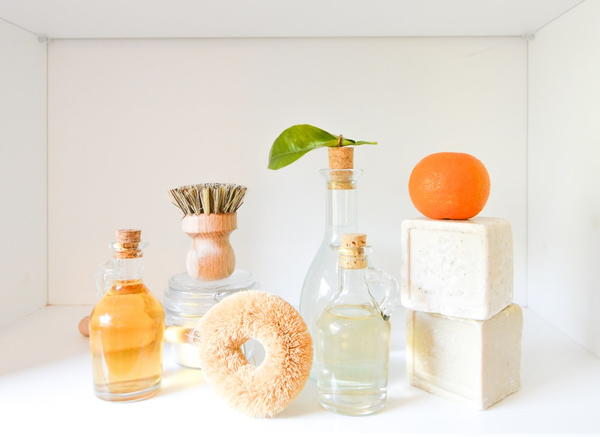 Free projects, giveaways, exclusive partner offers, and more straight to your inbox!
Tags / Related Topics
Your Recently Viewed Ideas
Images from other DIYers


Something worth saving?
SAVE all your favorite ideas
ADD personal notes
QUICKLY reference your ideas