How to Clean Your Makeup Brushes Naturally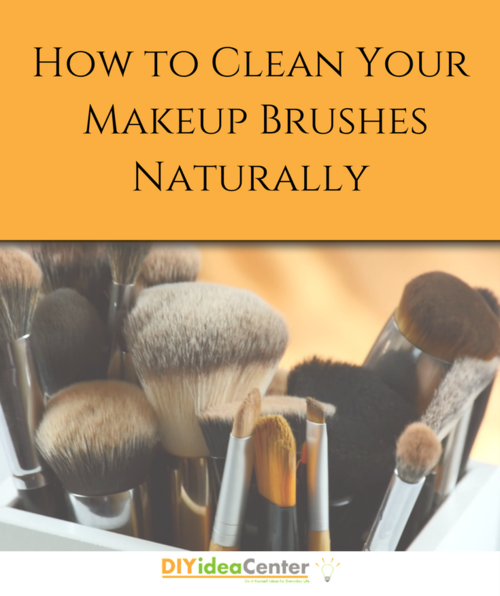 Makeup, whether it is some DIY beauty projects or store bought makeup, is incredibly fun to play with; but, it can get kind of tricky figuring out the best and quickest way to clean all the makeup brushes that you are using. This How to Clean Your Makeup Brushes Naturally guide is sure to help you understand the best ways that you can get perfectly pristine makeup brushes without having to buy a super expensive cleaner for it. Plus, this how-to guide is going to explain not only how, but why it is very important to learn how to clean your makeup brushes naturally. 

Plus, there are some extra fun secret tips and cleaning tricks that will save your makeup brushes when you're cleaning them. Whether you are working on eyes, face, or lip brushes this guide will teach you the best ways to clean your makeup brushes. If you are a sucker for DIY bath and beauty projects and put the effort into giving your skin the best all-natural care you can, then cleaning your makeup brushes is a very important step to applying whatever makeup you are using. 
Why Clean Your Makeup Brushes Naturally
There are three big reasons as to why you should just be cleaning your makeup brushes: acne, bacteria, and infections.

Acne: The most typical repercussion from not properly cleaning your makeup brushes is that it can cause acne and breakouts. While you can work to get rid of breakouts, cleaning your makeup brushes can really help to prevent them from occuring in the first place.

If you have acne prone skin it can be extra helpful to really make sure you are washing your makeup brushes. You can also try this Homemade Face Mask for Acne to help unclog your pores and treat your acne that your dirty brushes can be causing; but, cleaning your brushes would be a better preventative measure. 

Bacteria: As sad as it is to say, makeup brushes are basically a harbor for bacteria to spread and grow. This growing bacteria is what is your main cause of clogged pores and acne growth; and, it is the ultimate cause of all the other skin problems you can begin to have from dirty makeup brushes.

Infection: The growing bacteria on your face can also cause major skin irritation and even infection, including pink eye! If you do notice some skin irritation happening from your dirty makeup brushes you can use this Aloe Rose Skin Soother to try and dimish the irritation. However, the best way to avoid this is by preventing skin irritation by washing your makeup brushes and not having to treat it at all. 

All of these, along with the fact that your makeup will not apply as smoothly and your brushes will become more damaged if you don't wash them, are reasons as to why you should be washing your makeup brushes at least once every other week.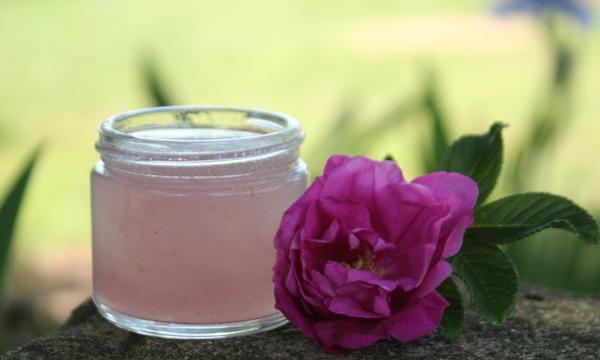 Use your freshly cleaned makeup brushes to learn how to expertly contour your face. Contouring can help you to really lift and define your facial features, and it is best applied with clean brushes, so let's get started! How to Contour
Materials for Cleaning Your Makeup Brushes Naturally
Before you start washing your makeup brushes it's pretty important to know what you're going to be cleaning them with. There are numerous different ingredients and mixtures you could use to clean your all natural brushes, so below are the benefits and some recipes for each.

Choose an oil: olive oil, coconut oil, and baby oil are the most popular choices when it comes to cleaning your makeup brushes. Each of these oils are great for the skin and are wonderful for deeply and intensely moisturizing your brush hairs after they have the moisture stripped from them from the soap. 

Choose a soap: the most common soap choices include shampoo, antibacterial dish soap, or baby shampoo. Baby shampoo is slightly more gentle on your brushes. However, each of these soaps will act on cleaning and removing the bacteria from your brushes. 

Make Your DIY Makeup Brush Cleaner: When it comes to officially putting together and making your brush cleaner, you will typically want to use two part soap to one part oil. You will also want to make sure to be using a glass plate or bowl to mix these on and together, so that it does not end up seeping through anything.

For more types of makeup brush cleaners and instructions you can take a look at this Natural Makeup Brush Cleaner Project. Also, using a makeup remover recipe can work great for cleaning your brushes. This DIY Makeup Remover can clean your brushes wonderfully without irritating your skin at all.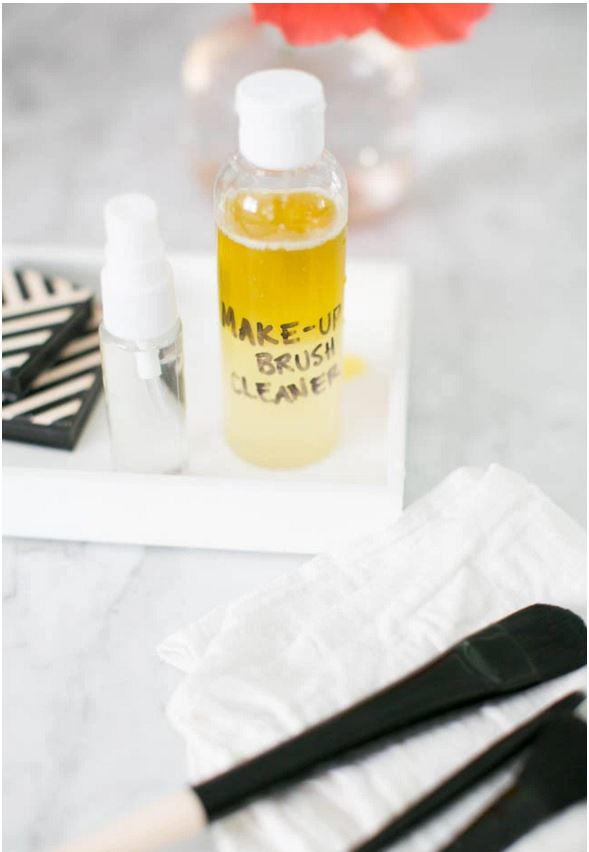 Cleaning Your Makeup Brushes
To start actually washing your makeup brushes, make sure that you have everything you will need. You will want two different towels, one for squeezing out excess water and one for laying your brushes on to dry, a cleaning mat (optional), your dirty brushes, and your brush cleaner. I suggest to clean your brushes over a sink with warm running water.

You have two options when it comes to actually scrubbing your makeup brushes. You can use your hand or a scrubbing matt. While your hand can be very effective, a cleaning matt has ridges that can really deeply clean all through your makeup bristles. Take a look at this really neat DIY Makeup Brush Cleaning Mat project to save you some money!

Dampen: start by getting your brush damp with warm water. You will want to use warm water because using water that is too hot can loosen the glue in your brush causing your bristles, or even brush handle, to fall apart.

Add Soap: dip your brush in your cleaning mixture as liberally as you desire. You can either swirl your brush in your cleaner or gently press and dap it into your cleaner. You will want to avoid doing too much swirling or dabbing though, so that you do not begin to fill your mixture with the dirt from your brush. 

Scrub Brush: swirl and press your brush into your hand or the matt for a few seconds. You can apply more pressure at this part and really scrub your brush. However, do not get too aggressive as that can again cause bristles to fall out.

Then, start at the end of the brush handle wear the bristles start and squeeze out as much excess product as you can. Rinse and swirl your brush in your hand under warm water, and repeat this step until your brush is as clean as you desire. Typically until the soap is running out white as you squeeze it.

Note: If you are cleaning a beauty sponge you will ideally use the same exact process. However, instead of scrubbing your sponge after you apply the cleanser, you will squeeze it a few times and then rinse it out under water by squeezing until no more soapy water comes out. 
Drying Your Makeup Brushes
Drying your makeup brushes properly may seem like common sense. However, it is very important to actually dry them correctly so that they stay together and don't get damaged or fall apart. 

Squeeze: you are going to want to start by using on of your towels to squeeze out all initiall excess water that will be in your brush from rinsing it. Typically you just need to do one to two good squeezes.

Reshape: Sometimes you do not need to complete this step for your typical domed brushes. However, if you are washing any kind of flat top or tapered brushes that have a specific shape, you can use your fingers to reshape them into that pointed or flat shape before leaving them to dry. 

Lay it flat: you will want to let your brushes dry for at least 24 hours when you clean your brushes like this. Ideally if you were able to hang your brushes upsdie down so that the water could finish dripping off the bristles that is what you would want to do. However, if that is not an option for you, you can simply lay them flat to dry on a seperate dry and clean towel.

You will not want to put your brushes back into your brush holder right away becasue that could cause all excess water to drip down into the handle and cause the glue in your brush to loosen.

Put Them Away: Before you put your brushes away, you can grab another clean towel, or use the towel you had laid your brushed down to dry on, and brush them back and forth against the towel one last time. Sometimes when your brushes are laid out to dry overnight the bristles can become stiff or stuck together, so this helps to loosen them back up and return your brushes to their original shape.

For storing yoru makeup brushes, try this adorable DIY Makeup Brush Caddy that is great for storing your brushes!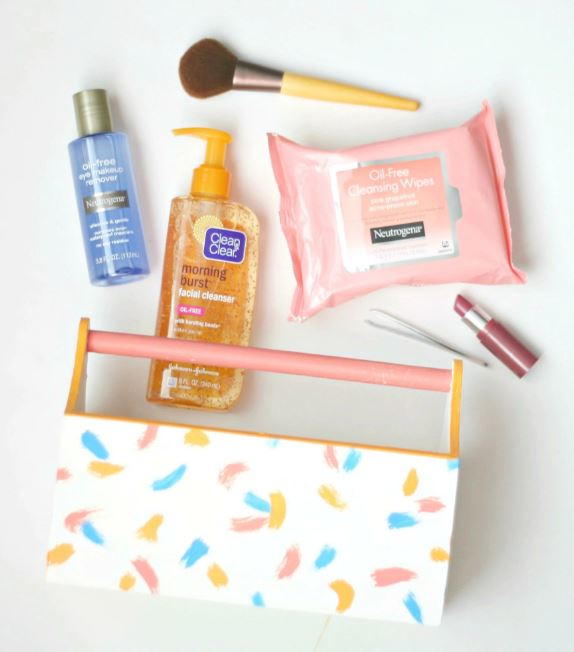 Makeup Brushes 101: Types of Brushes for Makeup
What is your essential makeup brush?
Free projects, giveaways, exclusive partner offers, and more straight to your inbox!
Tags / Related Topics
Your Recently Viewed Ideas
Images from other DIYers


Something worth saving?
SAVE all your favorite ideas
ADD personal notes
QUICKLY reference your ideas