Pretty DIY Cream Blush
This pretty DIY blush belongs in your makeup bag.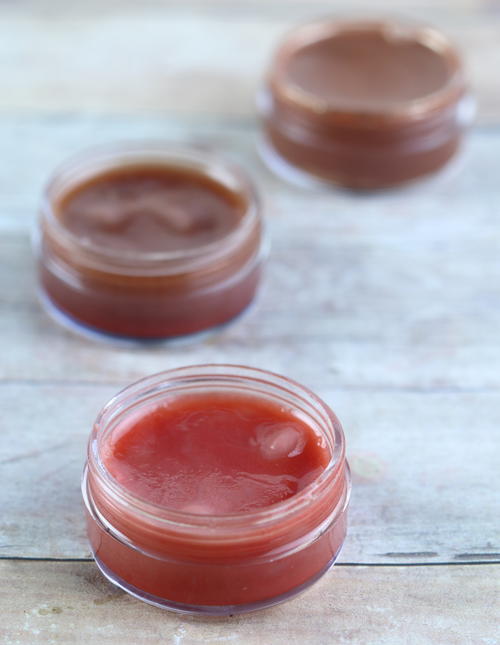 We're excited to introduce Cari Dunn from Everything Pretty as a guest blogger on DIYIdeaCenter.com! Enjoy her clever (and easy) recipe for DIY cream blush.

I am really picky when it comes to my makeup, especially my blush.  I have three blushes that I use, but none of them were quite right for my skin tone or taste.  One is too dark, one is too red, and one is too pink.

I prefer more of a brownish pink, but I couldn't find one in just the right shade without being too dark.  So I decided to make my own.

There are several ways to make DIY cream blush, but this I settled on this one because it's fairly easy and great for dry skin.
Shea Butter
This recipe is also moisturizing since it uses shea butter for the base. Shea butter has vitamin A, which is often found in anti-aging skin serums and creams. Vitamin A can help reduce the appearance of fine lines and wrinkles.

Shea butter also has vitamin E. Vitamin E is an antioxidant, so it can help reduce damage from free radicals.
 
Although shea butter is very moisturizing, it won't clog pores. Actually, it ranks at a 0 on the comedogenic scale, so it won't lead to breakouts.

This DIY cream blush recipe is multipurpose because it also makes an excellent natural lip tint as long as you use skin safe colorants. It will moisturize and help protect your lips while adding a little bit of color.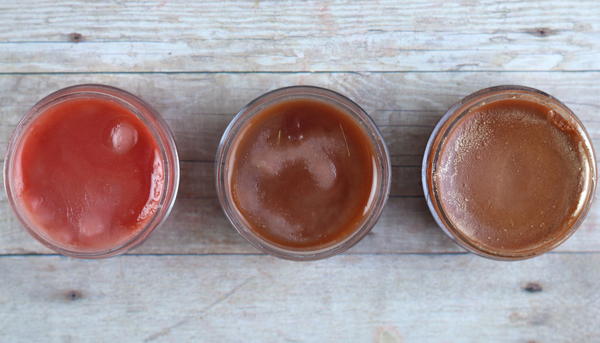 Colorant
For the colorant, I used cocoa powder for the brown and mica for the rose gold and the pink.  Just be sure to use skin safe mica.

For the three cream blushes that I made, I used:

-- ½ pink mica and ½ rose gold mica
-- Cocoa powder
-- ½ cocoa powder and ½ pink mica

I wanted a brownish pink, so I mixed the two together in equal parts.  I made one with rose gold that has a beautiful glow to it. I like to layer my highlighter, and this is perfect for putting just under a highlight for more depth.
DIY Cream Blush Recipe
Ingredients
-- 1 tablespoon shea butter
-- ¼ teaspoon colorant (see above)
-- 1 ounce container
-- Toothpicks or small spoons
Directions
Step #1
Melt the shea butter in a glass bowl in the microwave or in a double boiler.  If you use the microwave, heat at 30 second intervals until melted. Stir between each interval.

Step #2
Pour the shea butter into the container.  I used 1 ounce containers, so I poured one ounce into each container.

Step #3
Add ¼ teaspoon of the colorant.  Stir well. The colorant will clump, but it will stir out.  Keep stirring occasionally as the shea butter sets up so the colorant doesn't fall to the bottom.  

Once it's fully set up, it's ready to use.  You can use your fingers or use a brush to apply it.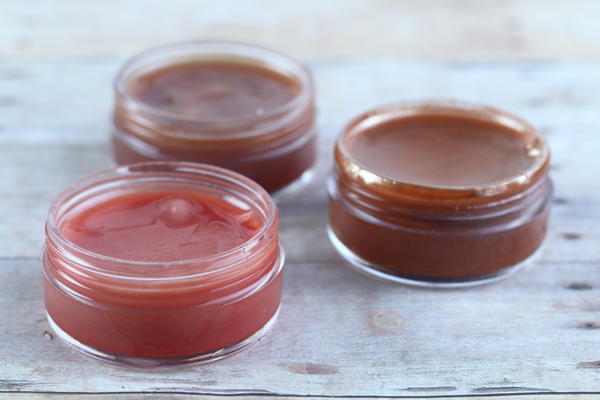 This cream blush has a sheer color.  If you want more coverage, let the first coat dry and then build on top of it.

You can even mix two shades together to get just the right color for your cheeks.

I hope you enjoyed this recipe and it inspires you to make more DIY beauty recipes.  You can visit Everything Pretty for more DIY beauty recipes and natural living information.

Cari lives on a small farm in Ohio with her husband, three kids, two dogs, two cats, five goats, several chickens, and homing pigeons. She loves Gilmore Girls, coffee, and her kids, but not in that order. 
Thanks, Cari! For more fun DIY beauty products on DIYIdeaCenter.com, be sure to check out our collection of 22 DIY Cosmetic Crafts
From the Editors: What is the Comedogenic Scale?
In the recipe above, Cari mentions that shea butter ranks at a 0 on the comedogenic scale. But what is this, exactly? And what does it mean for your skin?

The comedogenic scale is a measurement of how likely an oil or butter is to clog your pores.

The scale goes from 0-5. A 0 on the scale means that an oil or butter won't clog your pores. A 5 means that it's very likely to clog your pores, especially if your skin is prone to acne.

If an oil is 2 or below on this scale, it is considered non-comedogenic, and you can use it pretty confidently in your DIY beauty recipes. Oils and butters with a higher rating aren't necessarily bad, but you may choose to avoid them if your skin is prone to acne. Or you can use them on your body instead of your face.

That being said, everyone's skin is different. You may experience great results with one type of non-comedogenic oil, while a friend experiences breakouts. Just pay attention to your skin!

What are some good non-comedogenic oils and butters? As Cari mentions above, shea butter is non-comedogenic. Some other options are: almond oil, argan oil, grapeseed oil, hemp seed oil, jojoba oil, and olive oil.

Learn more here!
Free projects, giveaways, exclusive partner offers, and more straight to your inbox!
Tags / Related Topics
Your Recently Viewed Ideas
Images from other DIYers


Something worth saving?
SAVE all your favorite ideas
ADD personal notes
QUICKLY reference your ideas