How to Make Bath Bombs
Learn a basic bomb recipe + several exciting ways to make bath bombs!
By:
Laura Plack, Editor, DIYideaCenter.com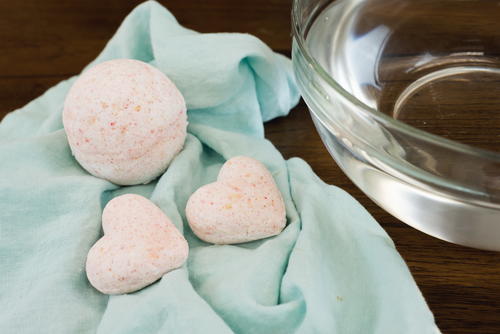 Get ready for the ultimate pampering experience and learn How to Make Bath Bombs!  As far as DIY beauty products go, bath bombs are fairly new in popularity, but they have made a big impression. Designed for relaxation, bath bombs are hard-packed mixtures of dry ingredients which effervesces when wet. Used to calm and de-stress, bath bath bombs are a fabulous way to add scents, color, and fizzing fun to bathwater. DIY bath bombs are a fabulous way to have fun with fizz at a budget-friendly price!

In this collection you will learn the general ingredients and supplies for creating a bath bomb, a basic bath bomb recipe, and so much more. Discover when bath bombs were invented, what bath bombs are used for, why they are so beloved, and where to store bath bombs so you can make them and enjoy them throughout the year. 

Homemade bath bombs are a great DIY gift idea because they are simple to make and easy to customize. Below you will find our best bath bomb recipes and find out why you should make your own bath bombs. So settle in and prepare for a soak, full of vibrant colors, refreshing essential oils, and fun with fizz, once you learn how to craft your own bath bombs. 
Basic Bath Bomb Ingredients
1 cup of Baking Soda
1/2 cup of Citric Acid (or Cream of Tartar if you cannot find Citric Acid or would like to avoid it)
1/2 a cup of Epsom salts
A couple drops Food coloring
3 Tablespoons of olive oil
About 1 tsp of water
Essential oil of your choice (about 2 tsp)
Vitamin E oil (optional)
Dried fruit (optional)
Bowl
Bath Bomb Mold (Pro tip: They sell the circular molds often around Christmas time and you can use the extras to make ornaments!)
Treat yourself, beauty fans! Are you a fan of DIY cosmetics, makeup hacks, and homemade bath products? Then you will love this collection of DIY tutorials! 
Basic Bath Bomb Recipe - How Bath Bombs are Made
1. Mix your dry ingredients by adding the citric acid (or cream of tartar) and epsom salts into the baking soda. 

2. Stir the mixture. Make sure it is evenly distributed.

3. Set up your molds so that they are ready after you add your liquid ingredients. Try to work quickly so that your mixture doesn't dry and set. 

4.  Add your olive oil.

5. If you want a speckled ball you can add in the food coloring here. If not skip this step and see below about adding food coloring into water)

6. Add a few drops of your essential oil. Add your vitamine E oil here (optional)

7. Add your liquid mixture into your dry ingredients. Continue to stir and distribute the mixture. 

8. Add food coloring to your water. Add a couple drops of water at a time and continue to mix your mixture. You don't want to add too much water because as you add the water it will start to fizz. It should not become a smooth liquid consistency. Once you think you have reached your desired texture try and see if it is ready to be packed by squeezing it together and seeing if it will hold.

9. Pack you mixture into your mold of choice (make sure it is distributed evenly).  

10. Leave this to dry at least 2 hours (or overnight, or even over a weekend, if you prefer). 
When Were Bath Bombs Invented: The History of Bath Bombs
Bath Bombs, as we know them today, are a relatively new phenomenon. While the term "arometherapy" is attributed to a French scientist, chemist René-Maurice Gattefossé, the invention of bath bombs is attributed to Mo Constantine, one of the Lush co-founders, in 1989. Since then, there have been continuous innovations and additions to the making of bath bombs. From to creating a unique and satisying bathing experience filled with color, glitter, and customized scents to treating one's skin with essential oils and soothing butters, fans of bath bombs have found continuous reasons to continue using, improving, and even making their own bath bombs over time.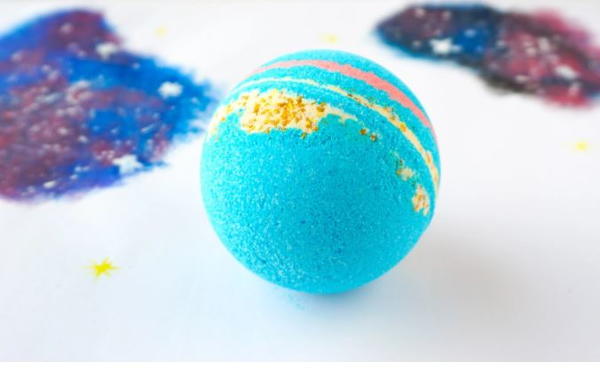 Why You Should Make Bath Bombs

"When you make your own bath bombs you can really get creative. You pick the scent, the colors and the shape. Even the proces is very personal: you have to add just the right amount of liquid for the bath bomb to stay together, but be careful that you don't add too much or the mixture is wasted. I love to create something new and different every time!" --- Ina from The Makeup Dummy
What Are Bath Bombs Used For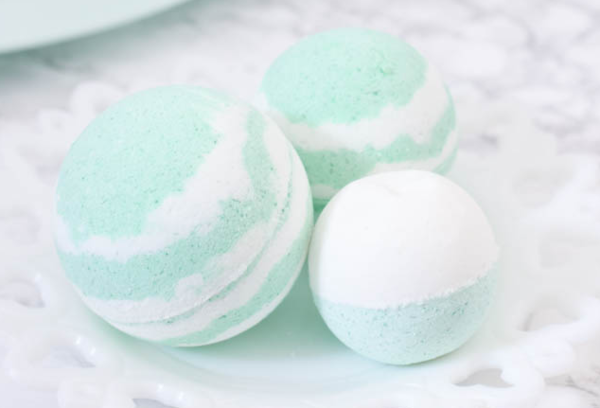 "Making my own bath bombs is such a fun, creative outlet for me! Not only am I not spending $7 on an individual bath bomb, but I am able to totally customize them for my own needs. Making bath bombs to help relieve cold symptoms, allergy relief, or just to help me relax after a hard day is something that I have really enjoyed. The possibilities are endless!"   ---  McKenzie Guymon from Girl Loves Glam
Where to Store Bath Bombs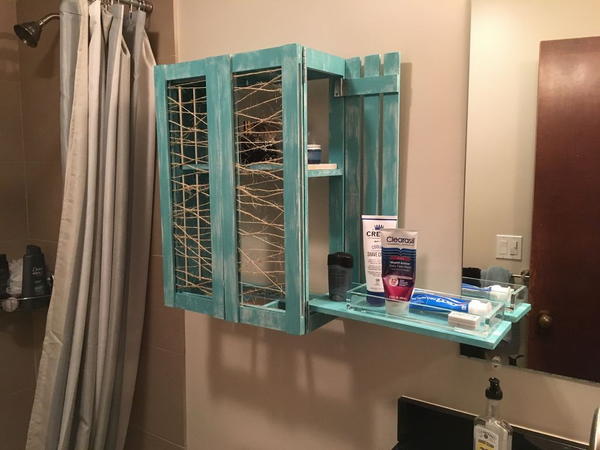 Best Bath Bomb Recipes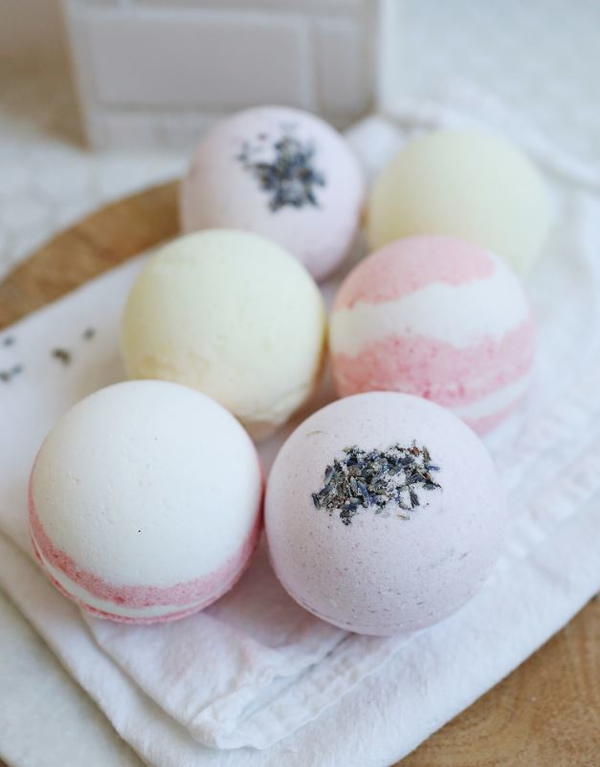 Still looking for your favorite bath bomb recipe? Find fabulous homemade bath bomb tutorials in this link love collection!  10 DIY Bath Bombs You'll Love
What is your favorite bath bomb scent? 
Free projects, giveaways, exclusive partner offers, and more straight to your inbox!
Tags / Related Topics
Your Recently Viewed Ideas
Images from other DIYers


Something worth saving?
SAVE all your favorite ideas
ADD personal notes
QUICKLY reference your ideas